I am looking for a High resolution Picture of Mirage 851 during 1977 by Herman Potgieter.
I have a low quality picture from the Scope, but clearly remember an A3 Poster of it, that got lost…
Here is a low quality from the Scope.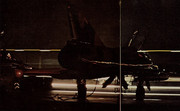 Some more pictures taking during the same time...
Can somebody please help me ?