If every you are in Germany I highly recommend you visit the Speyer Technik Museum for its abundance of aircraft.
https://speyer.technik-museum.de/en/
Here is video with a brief overview (though the limited commentary is in German):
And here are some of the crappy phone pics I took: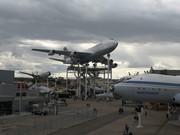 Alongside boats, an impressive assortment of cars etc you will find all sorts of civilian and military aircraft - on poles, on the ground, in exhibition halls...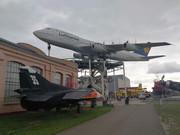 Fancy a walk along a 747 wing, or a look into the cockpit? How about exploring the cargo bay all while airborne (well sort of)?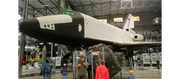 Most famous though is its prize possession - a
Buran Soviet spaceshuttle
!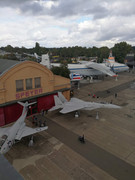 Fighters everywhere - from both sides of the cold war. Here and F15, but also several Migs, F4s, F14s and many more.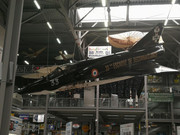 Here is a shape that we are bit more familiar with.
A full inventory list of pics and descriptors from somebody else here:
http://www.sbap.be/museum/speyer/speyer.htm