So what do you get in the Scaleworx box ?
Several bags of resin pieces, nicely cast in the typical Scaleworx light blue resin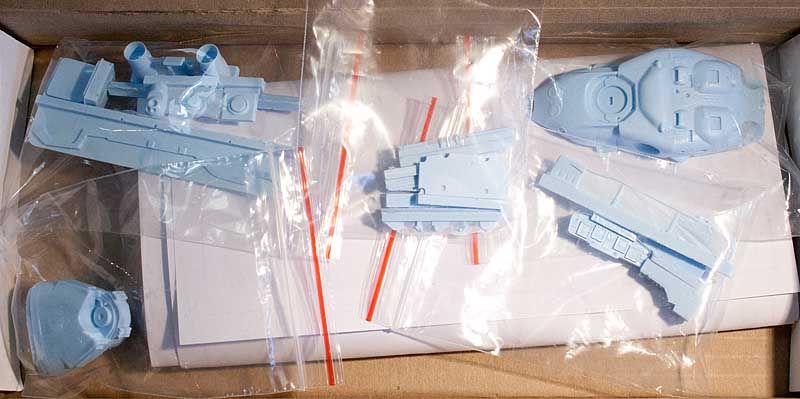 The resin is soft and easy to work with a sharp craft knife. Surface texture varies from smooth to slightly pebbly. The latter can be sorted out with a quick rub with a sanding stick / pad.
3 pages of instructions are provided : 2 for assembly / location of resin parts and the third for the decal placement :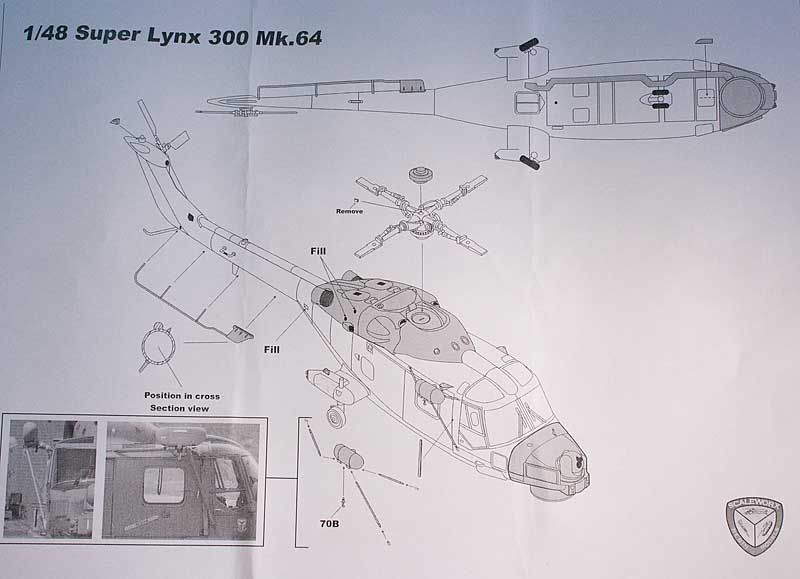 The Scaleworx instructions are clear and provide a listing of the Airfix kit parts which are not required. Best to scratch these out on the Airfix instruction sheet prior to building, so that you don't waste your time with unnecessary activities.
No pics of the decal sheet as John will still be sending these to me.