This is the new Airfix Kit of the Swordfish. I decided to model an aircraft that took part in the Taranto raid flying from HMS Illustrious. Unfortunately the kit I had didn't include decals for thismachine, so I made my own.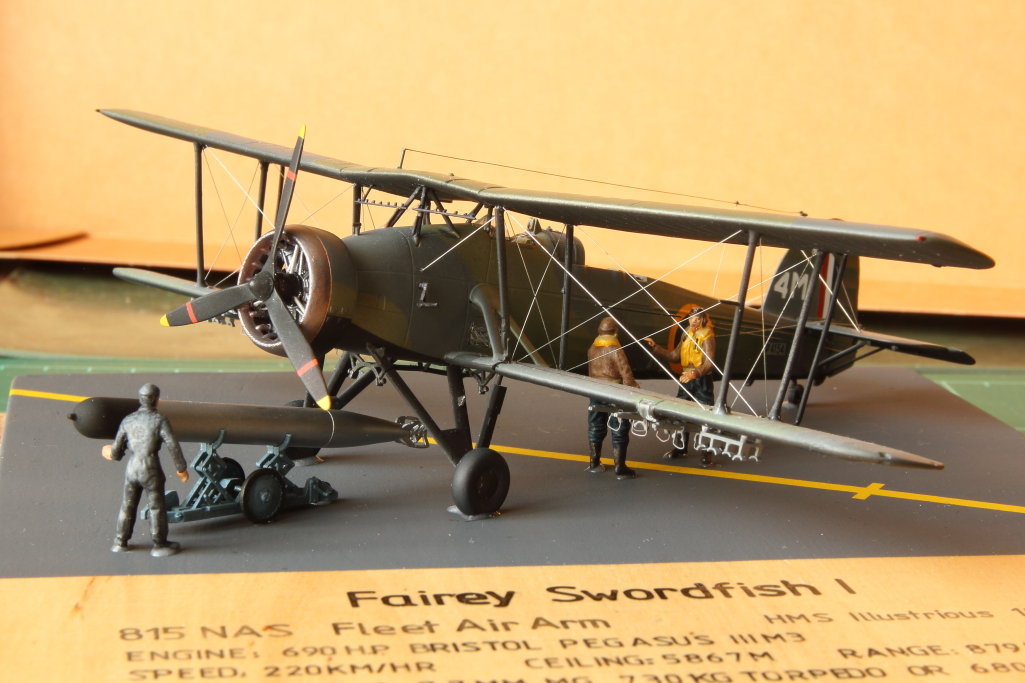 Airfix added a torpedo trolley that helps to display the torpedo.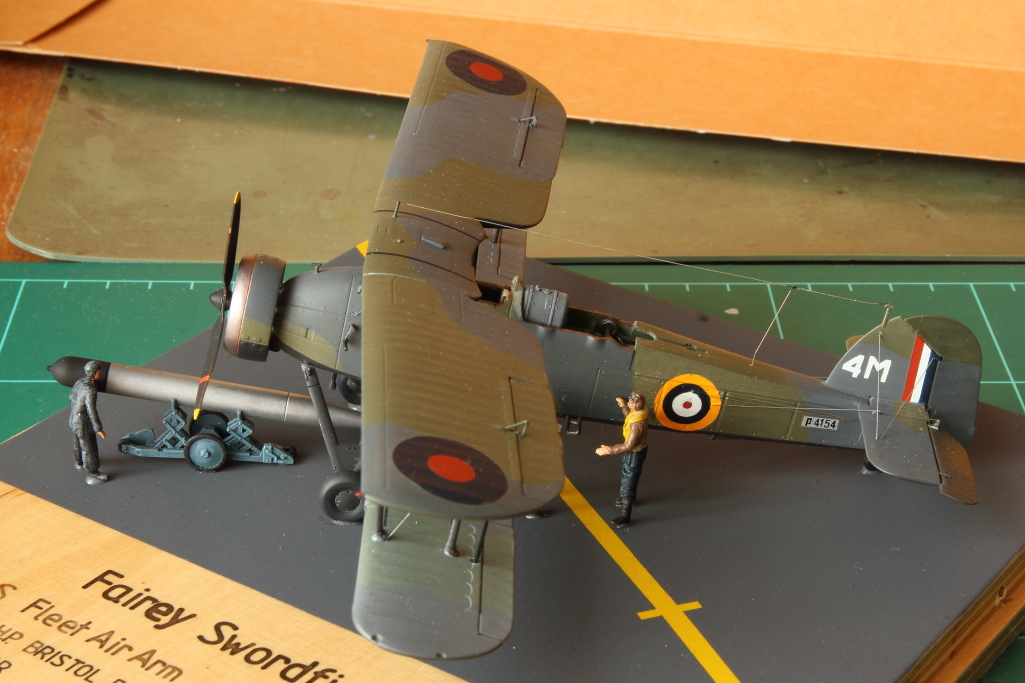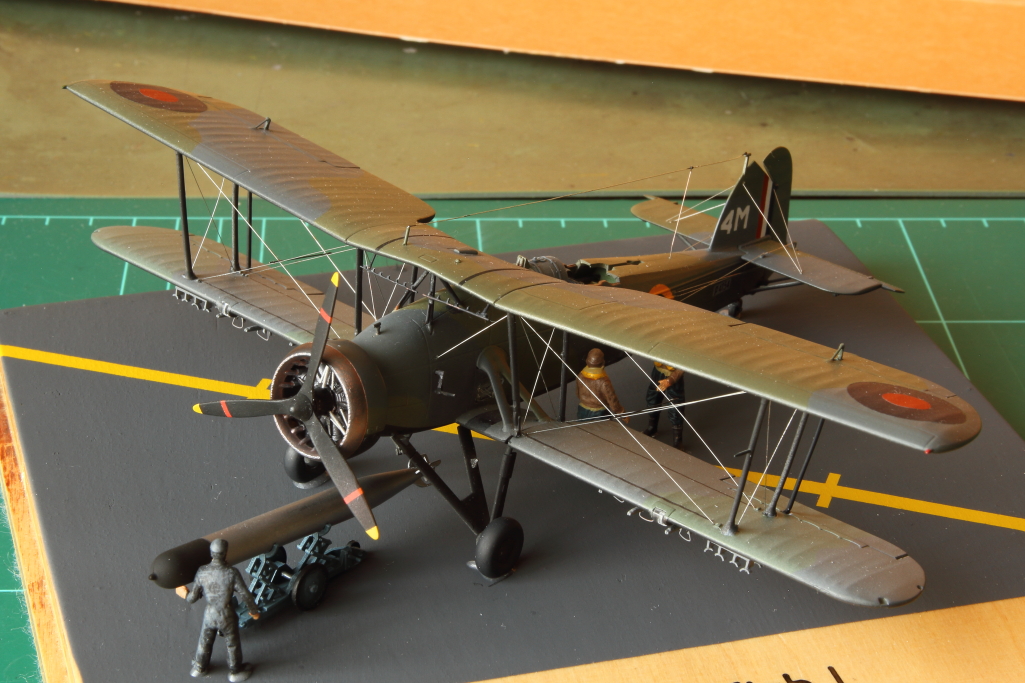 One item missing from the kit isthe torpedo sighting bars that are attached to thefront fuselage interplane struts. One problem when scanning suriing aircraft, as these habve been removed from the surviving aircraft.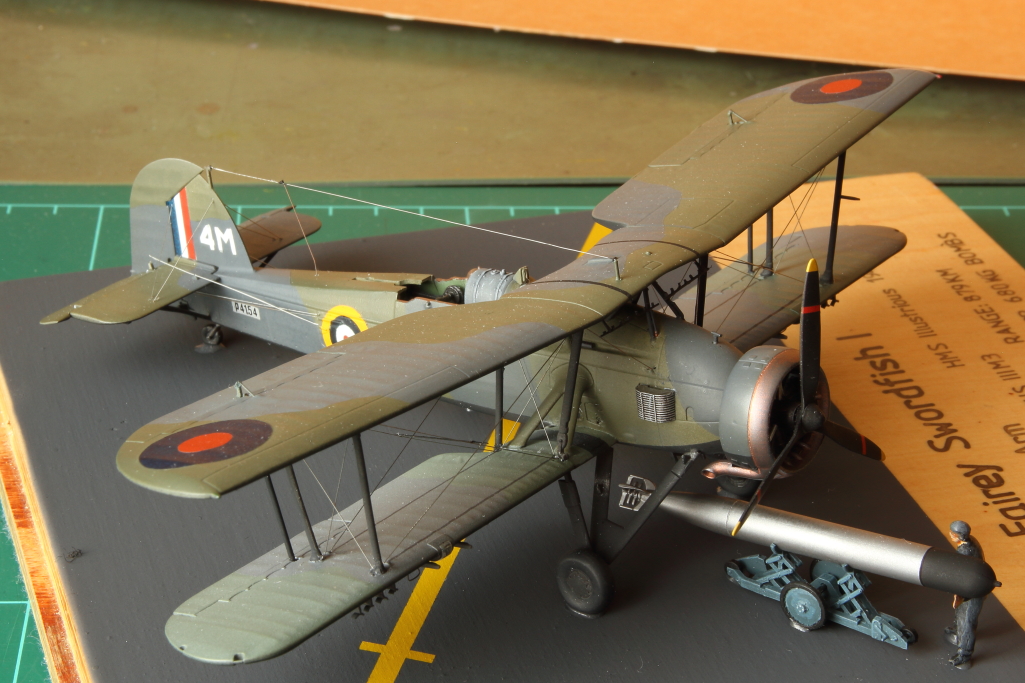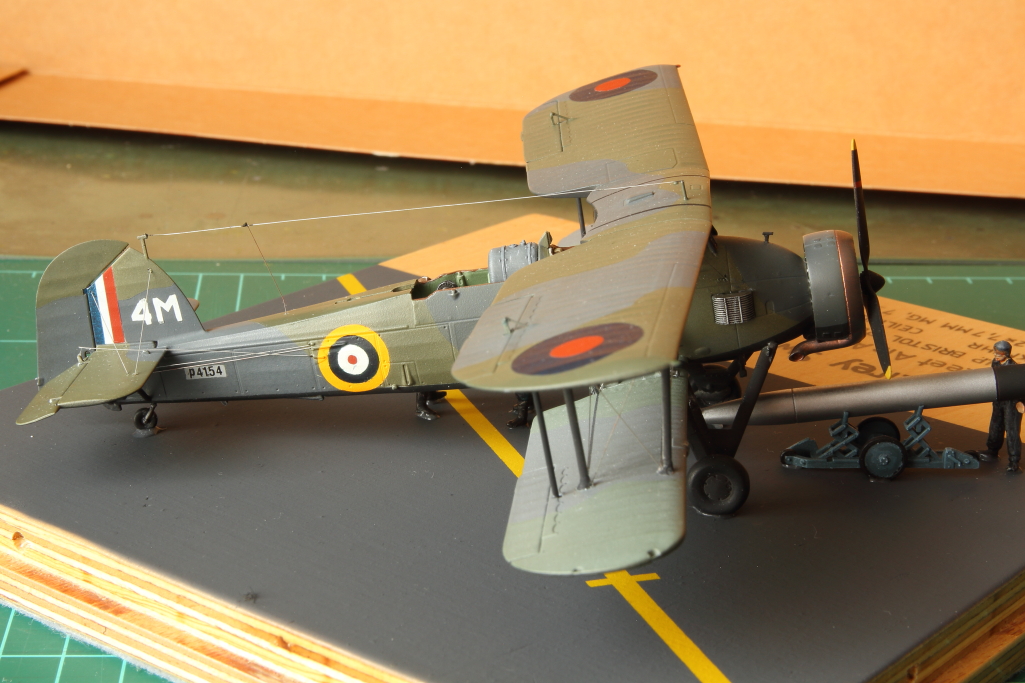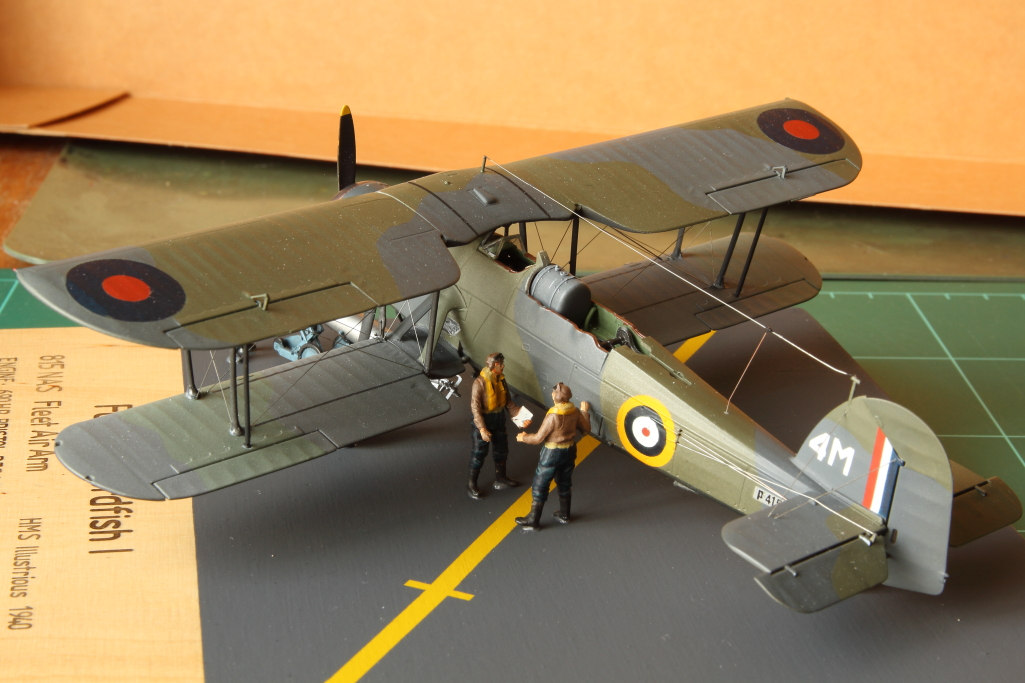 As they were carrying an extra fuel tank, only the pilot and observer crewed the aircraft.
The Airfix kit is very clevverly designed. All the pouringgates are on the glueing surfaces, so there is no damage to the model when dutting off the sprue gates. Also the wings are designed in such a way that you can assemble and paint the upper wing and it all comes together perfectly inthe end after all painting is done.
I only adder the torpedo sighting bar and the bomb carriers that are a bit rough in the original.