This is the old Fujimi kit and will be number 15 in my Spitfire collection.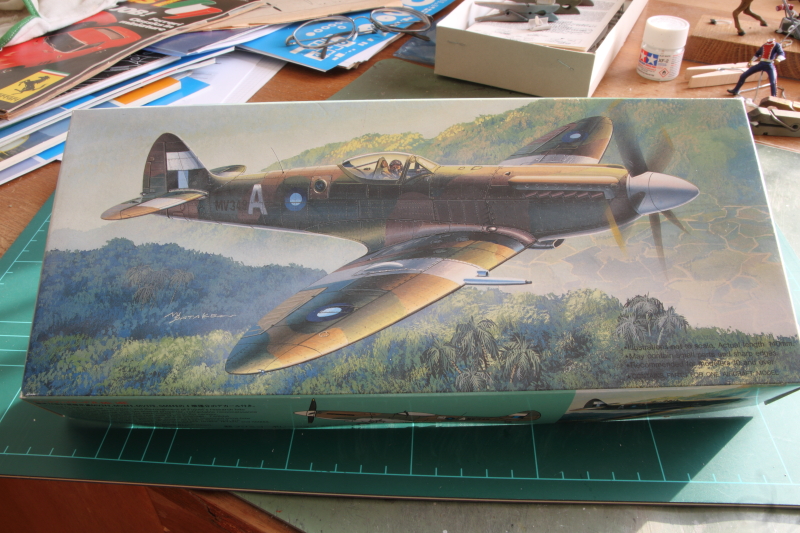 Although it is a FR Mk XIVE with clipped wings, and you can only build that from the kit, the boxtop and the instructions actually show a Spitfire XIV without clipped wings. This is a kit of the type one mould fits all, as Fujimi has also sold this kit as a PR XIX and a Mk XIV with normal C wings. This means of course that the wings of a PR XIX also have the gun panels...
As I already have a normal Mk XIV in SEA camouflage, I decided on a 2nd tactical air force machine instead.
As usual I started with the cockpit which as supplied by Fujimi is rather simple an inaccurate.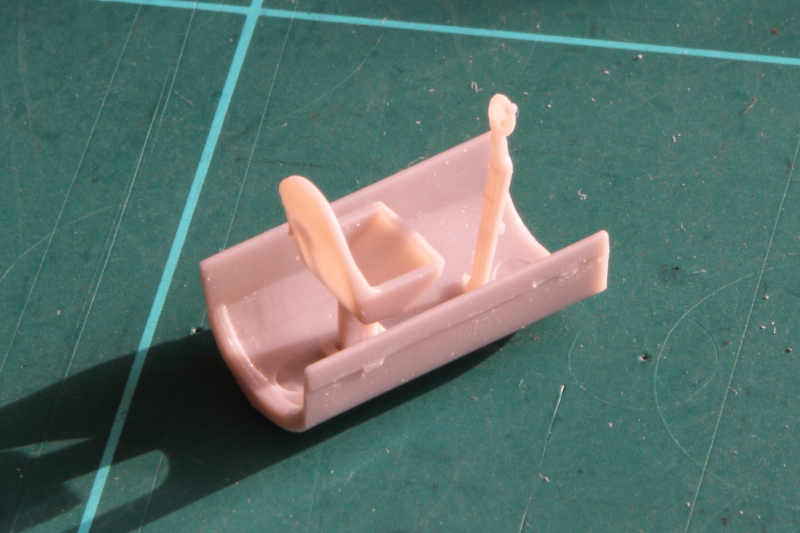 But cockpits in japanese kits from that time are usually very basic, so I had to do something to improve on it.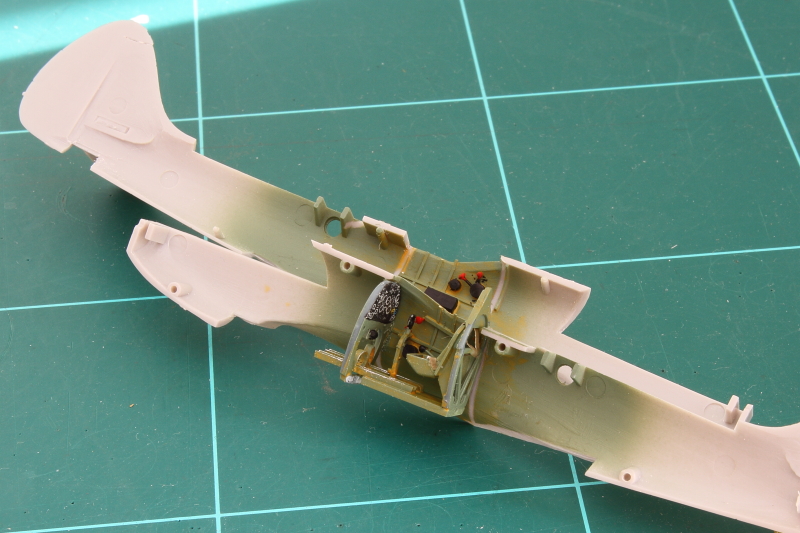 That takes care of the cockpit. Next the outer gun panels need to be filled, as the E wings didn't have those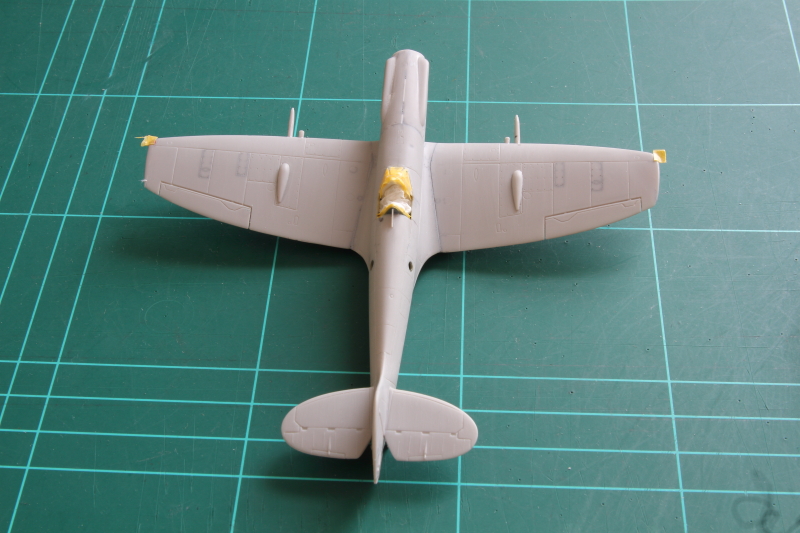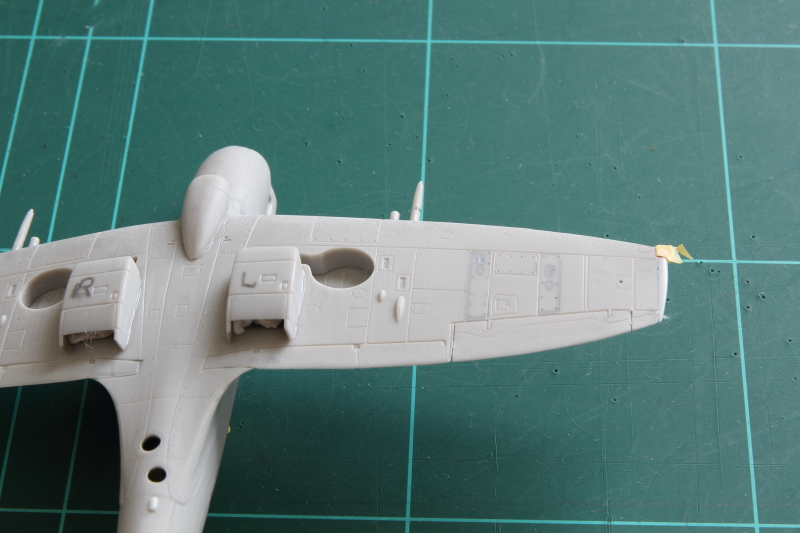 Some filler was needed around the wingroots and the engine panels which were a bad fit. At the same time the not existing position lights were created from clear sprue.
A coat of light grey showed some more work needed around the engine.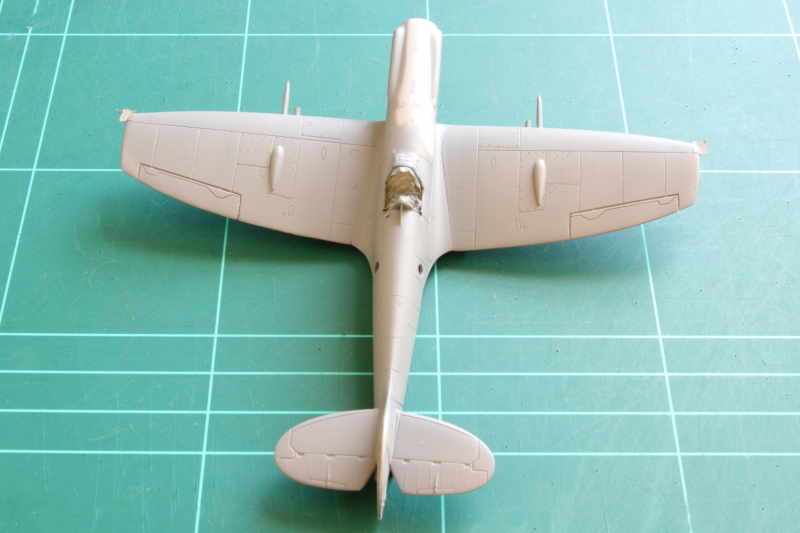 And now ready for the paint shop