Some painting done.
Pre Shaded a bit with black to add some depth.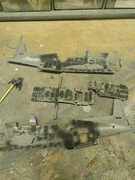 Used Tamiya XF-4 Yellow Green and added some black to get Zinc Chromate Green.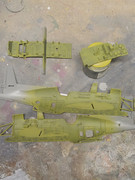 The I mixed the colour for the Bronze Green.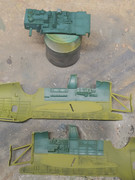 Post shaded with some white added to the base colours.
Detail painting with Revell Aqua Black thinned with some water. Great paint for brushing. Also highlighted some high spots. Drybrushing and washes to follow.