The inspriation for this build came from the book South African Air Force at War where this aircraft ei featured on page 129 with a colour picture.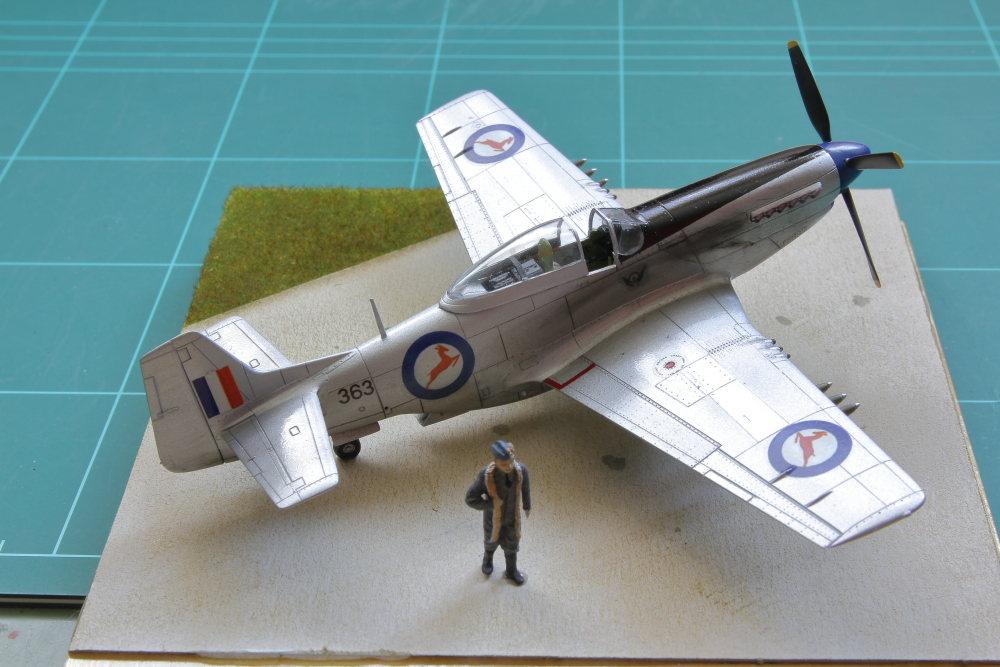 The left side of the air craft seems to be very dirty.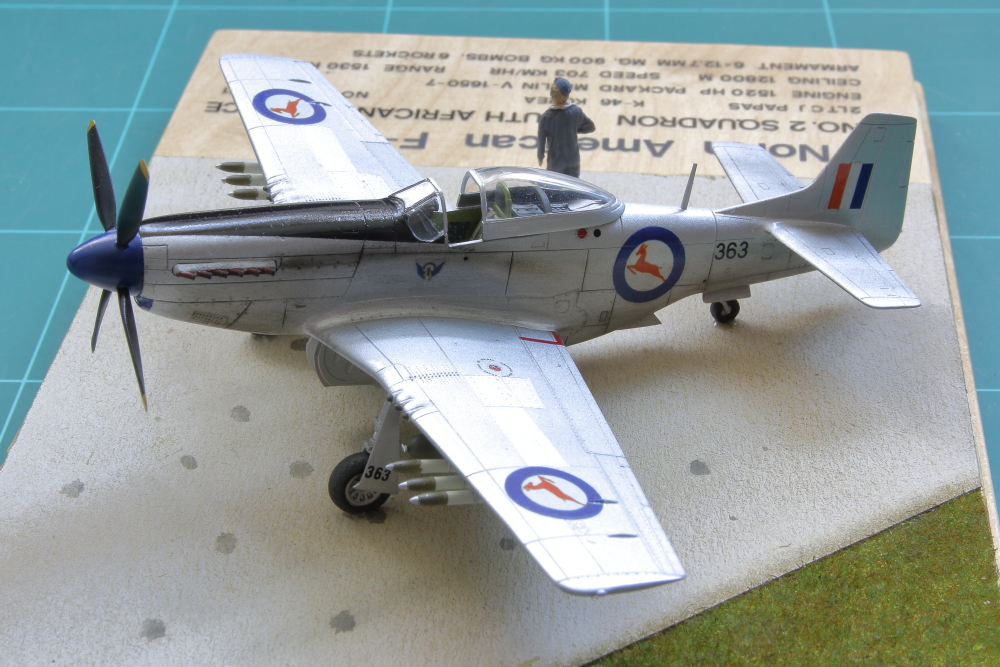 Model is the Tamiya 1/72 model. No. 2 Squadron insignia and number I made myself.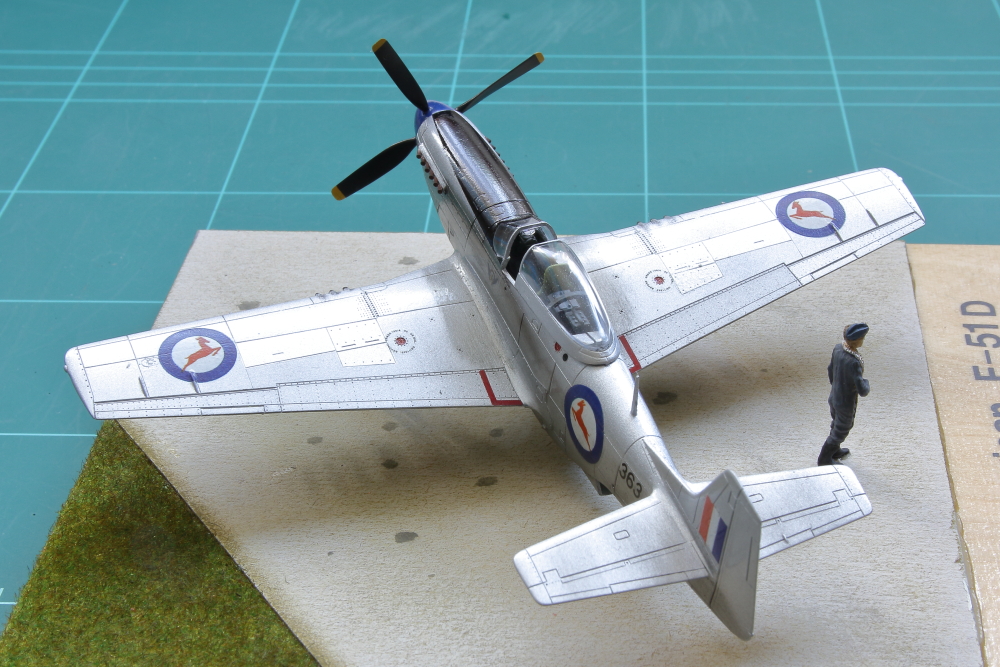 Lt. Papas was killen in this aircraft on his first mission, shot down most likely by anti aircraft guns.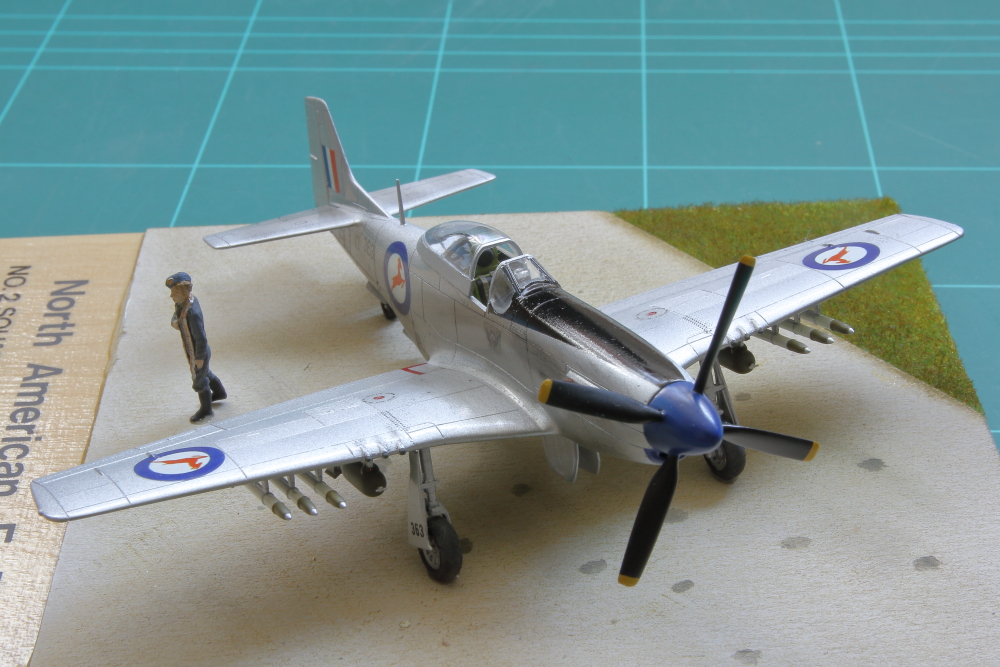 In order to make an easy comparison between aircraft I add some information about unit and performance to the display base.