There are two ways of displaying a photo/scan:
1. An existing photo that is already on the internet:
a. Find the image on the web site.
b. Right click on the image and choose 'Properties'.
c. With MS Internet Explorer, copy the 'Address (URL)'. (Ctrl+C)
Other web surfers like OPERA, just right click on the photo and get 'Copy Image Address'.
d. Now go to your post and click on the Img box, PASTE your Image address (Crtl+V) and click on the Img* box again.
The line should now look like this:
Code:
[img]http://www.picture_address[/img]
2. If your image is not yet on a web site:
Upload your photo to the internet, using a photo hosting website, such as the free Photobucket. (
http://www.photobucket.com
).
a. Log into photobucket
b. Select the UPLOAD button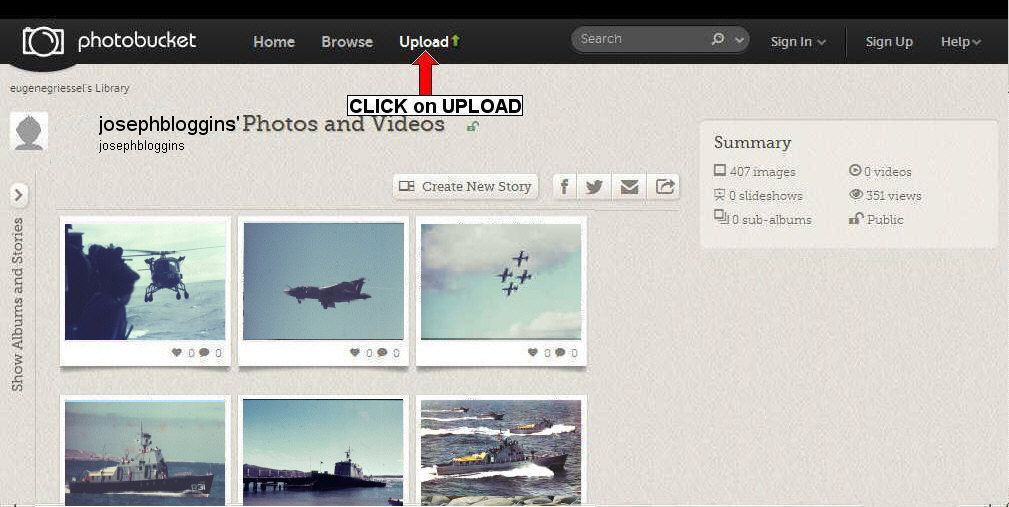 c. The UPLOAD page now appears. Best to use the BROWSE FILES option
d. Select the file or files to upload.
Note that holding control down while you select allows multiple file selection.
Click on OPEN when you have done selecting - files should now upload.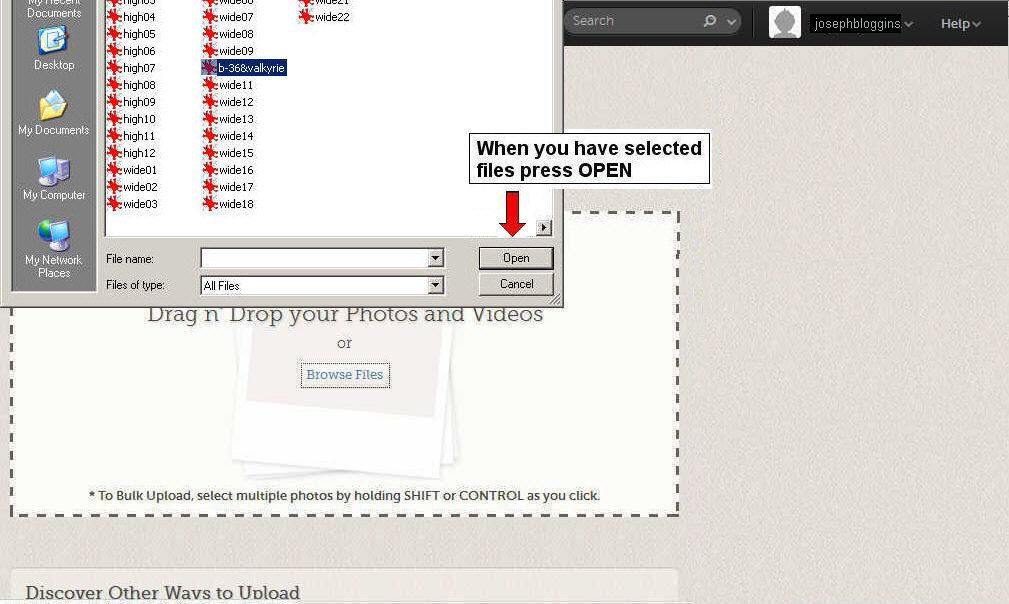 e. Click on VIEW LIBRARY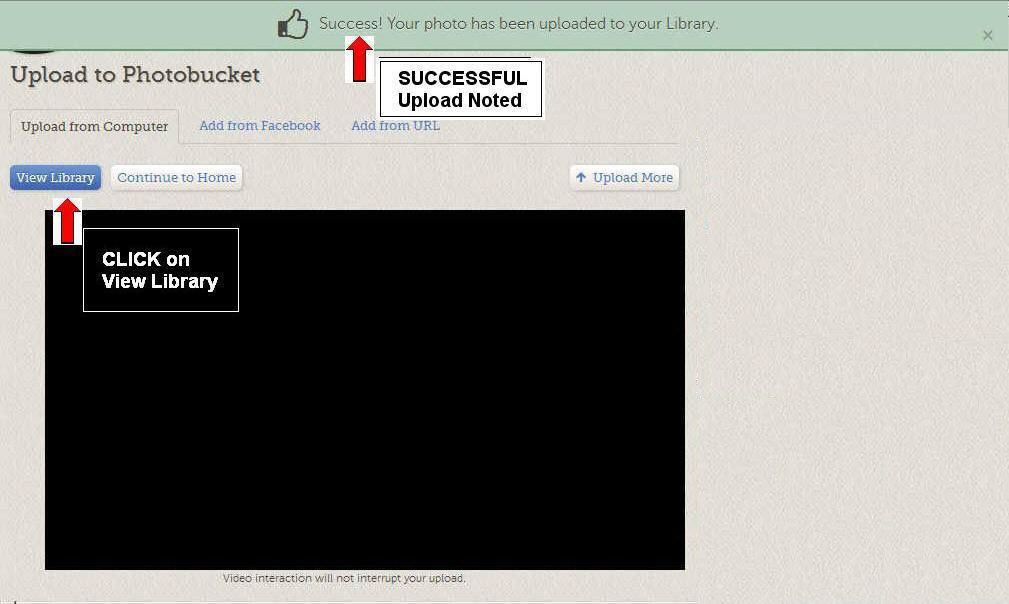 Your Uploads should now be visible.
f. Hover the mouse pointer on the one you want to paste to the SAAF FORUM
A Gearwheel shape appears in the top right corner.
Move your mouse to the "gearwheel".
Click on Get Links.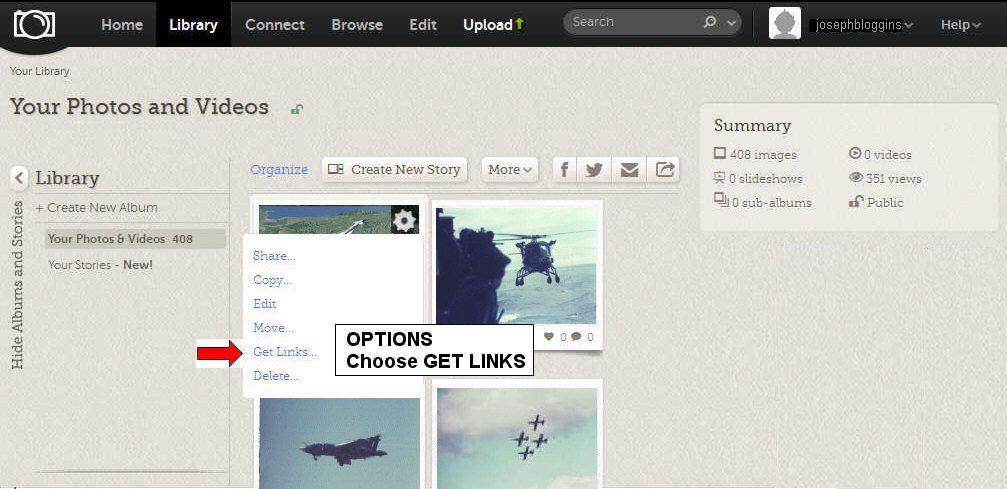 g. Click on the URL that appears at the bottom of the DIRECT LINKS box.
This has an IMG code. A yellow box should now appear saying COPIED.
Sometimes it doesn't - but still copies the URL.
Paste into SAAF FORUM page. NO need to tag it with the usual [img]Your%20URL[/img] tags.
But please, do not make the uploaded photo too large, 800 x 600 is a good size (72 dpi)
Thanks to Eugene for updating the instructions.