Hello everyone, I don't know if this is completely appropriate for the SAAF Forum, but it has to do with model building!! And everyone here loves it!
Here you will find the whole building process of my RC tank, where it began as an idea to sheets of plywood to a fully functional R/C tank. It took me about 6 months to complete, working on it whenever I got the time. Feel free to comment and ask questions!!
Here it is all finished Weight : 12.5 kg scale : 1/12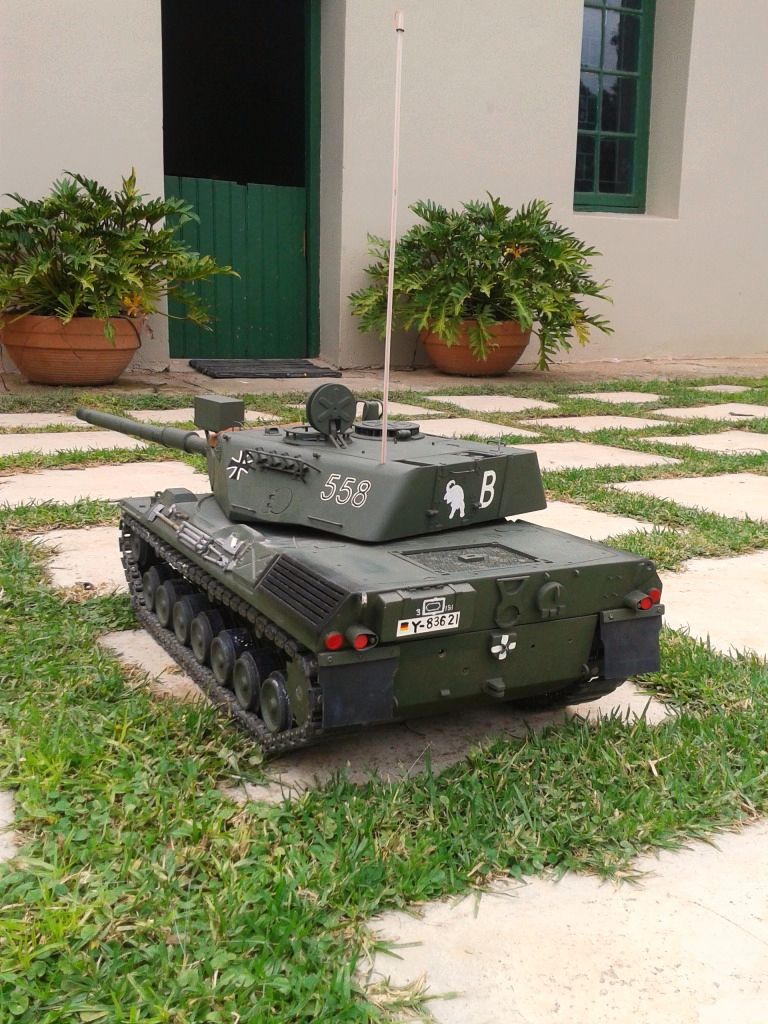 The real deal.
Where I got most of my measurements. Its an old War machine Magazine (War Machine Magazine No.1 Leopard Tank,Armed Forces of Oman,Tank Fire Control)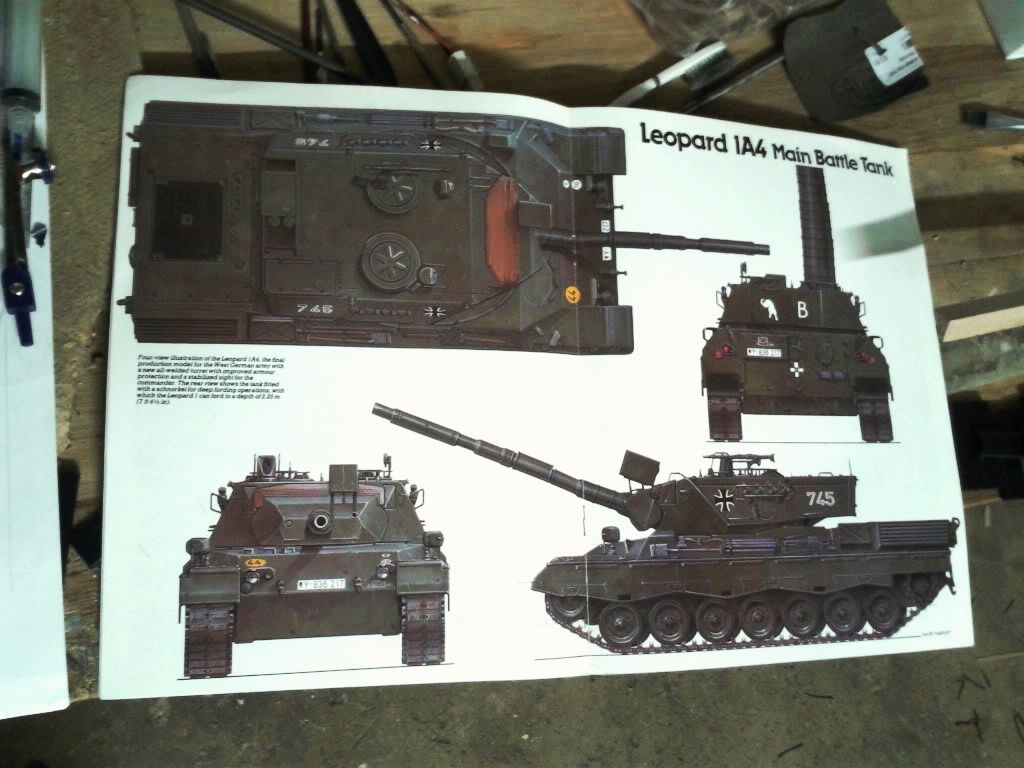 Drawing everything to the right scale on the back of an old Ron Belling poster
The rear drive-train of the tank. Two 12V cordless drill motors, each with their planetary gearbox. Angle grinder gears to deliver the power to the drive sprockets, which I machined on a lathe to press-fit into each other.
Steel swingarms custom bent at an engineering shop. (I bent the first one myself to use as a sample)
Plastic track pads, and chain track assembly. All the track pads where cut out with a jigsaw, and bolted together. A very, very, very tedious process .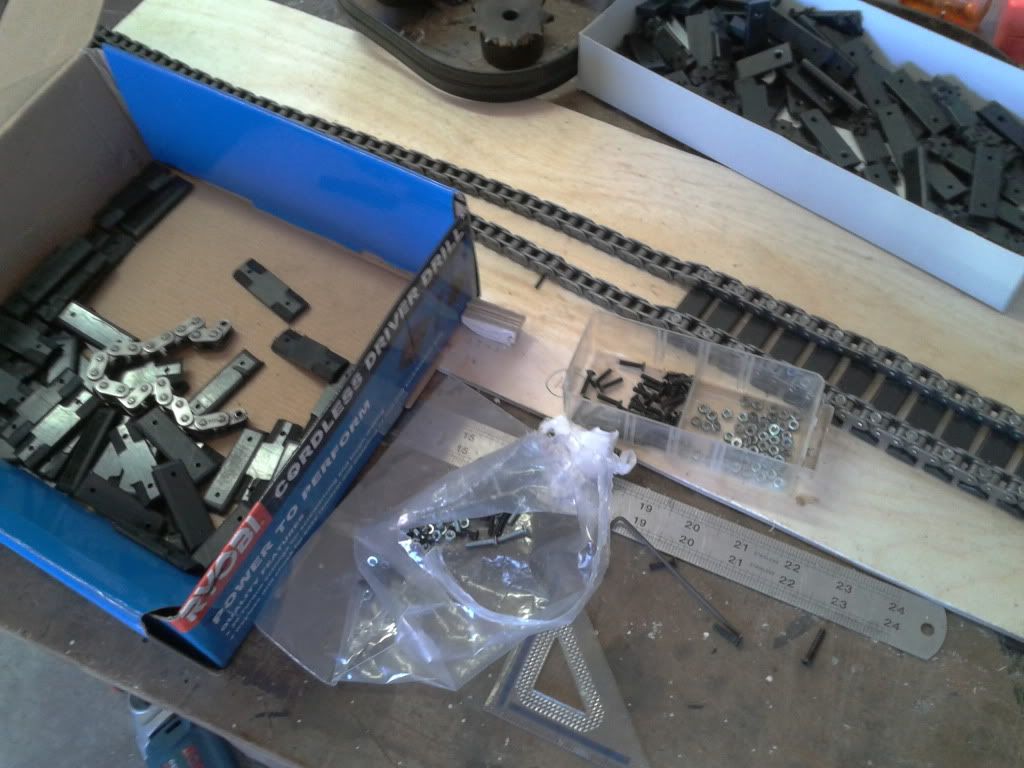 Cutting my wheels on a lathe. I enjoyed working on the lathe a lot, but after wheel number 16 I was happy to be finished.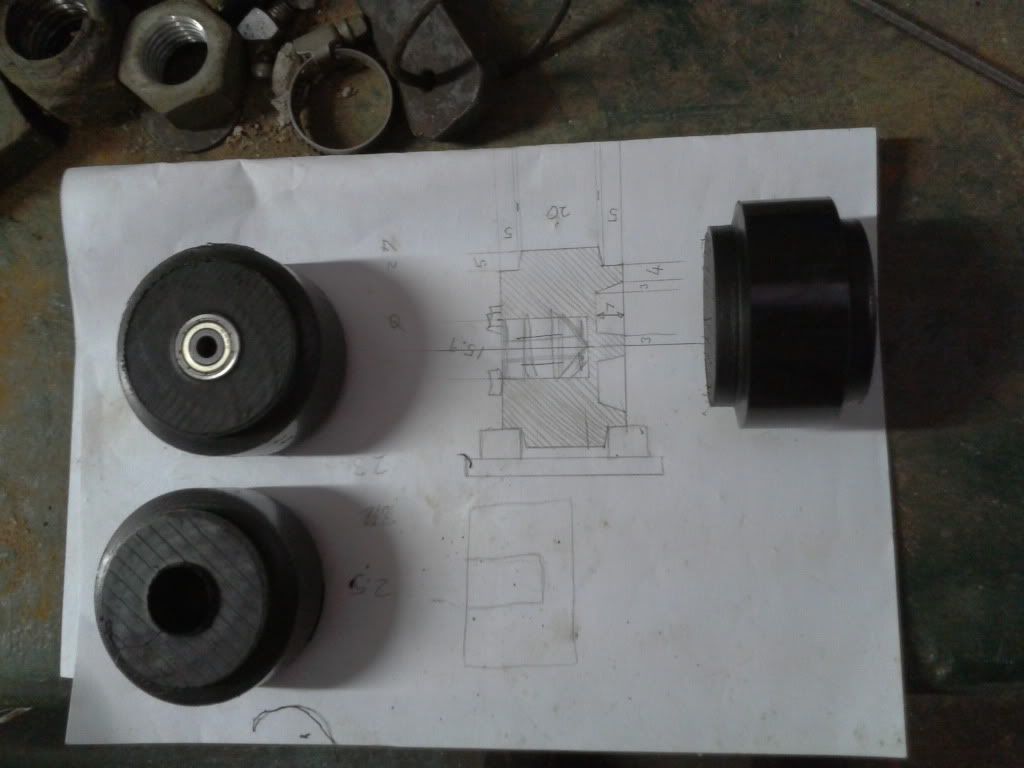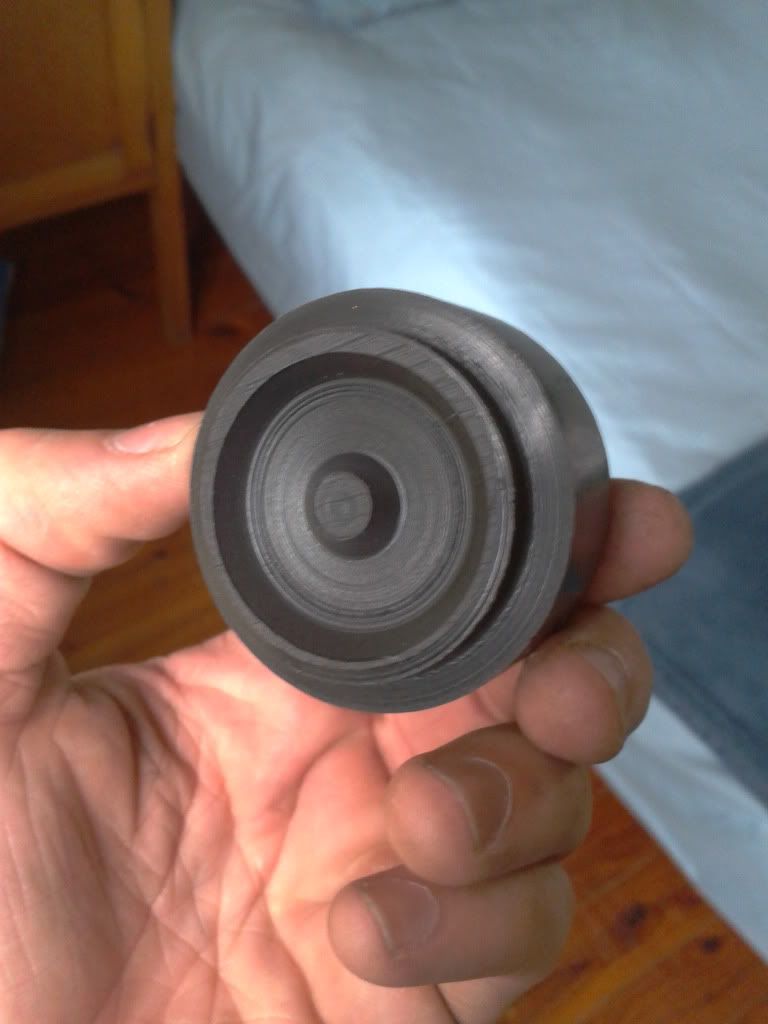 Each wheel has two ball bearings, press fitted into the bearing cavity with a spacer in between. The bearings are held on the shaft by using a punch to make a small indentation right next to it, due to the fine tolerances of the bearings, they wont go anywhere. The tank has a total of 36 ball bearings, they where quite expensive due to the odd size I used.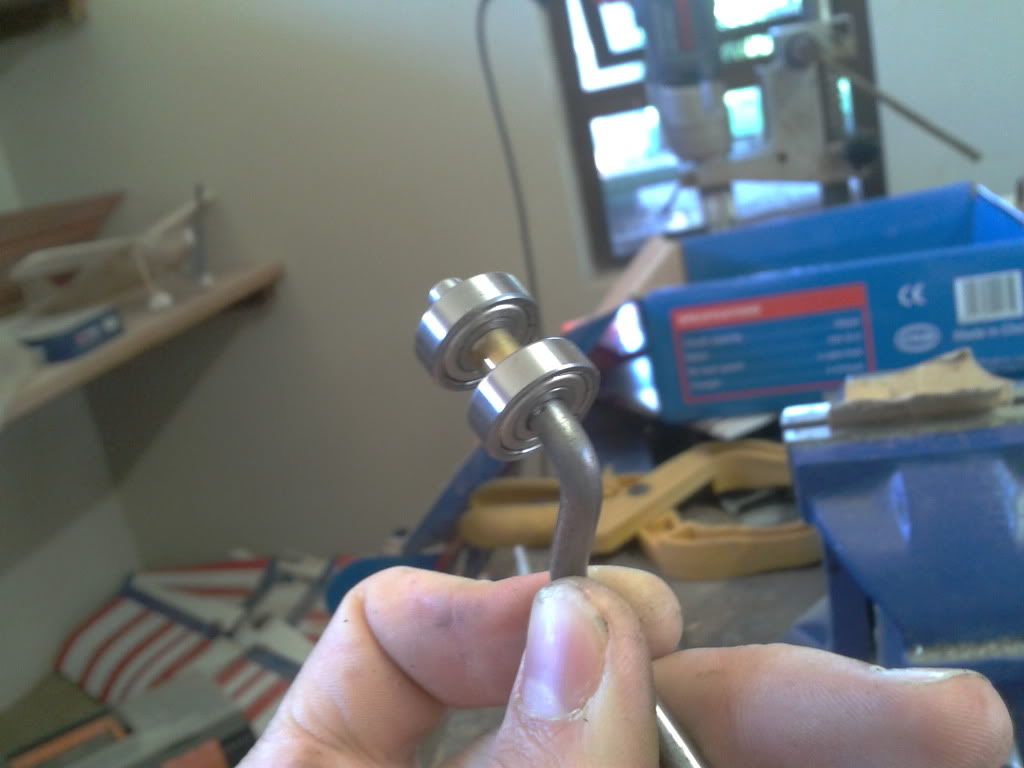 Turret and upper hull, all constructed out of model grade plywood 5mm and 3mm. Cardboard templates where first made for all the panels, to get the fit just right.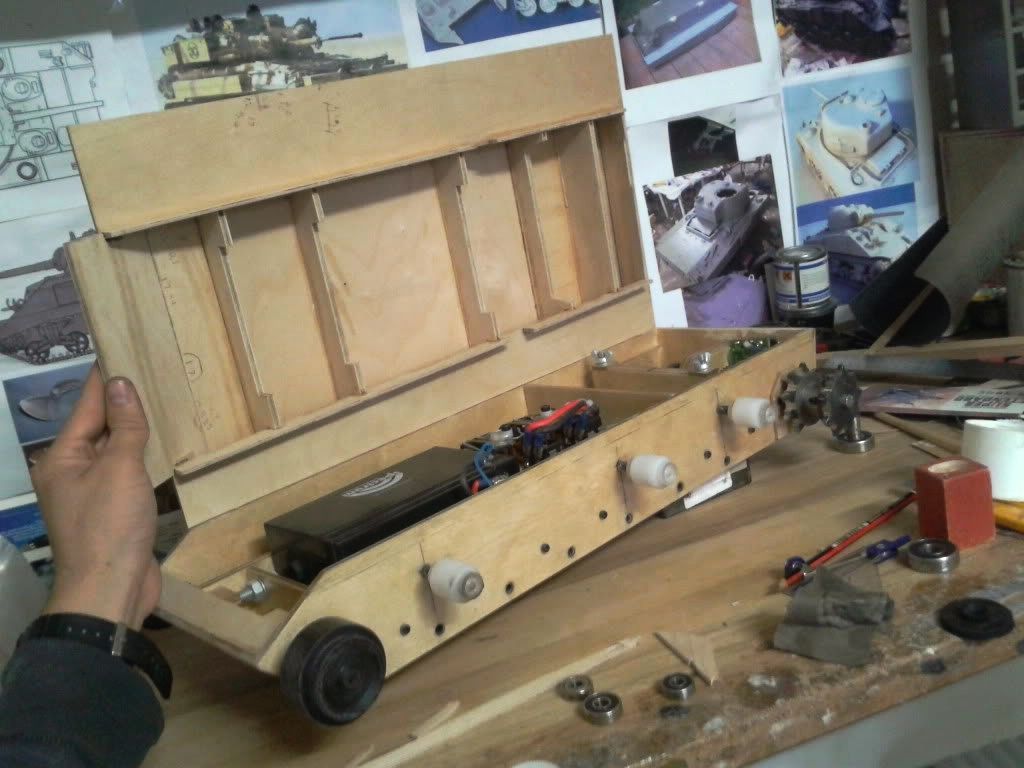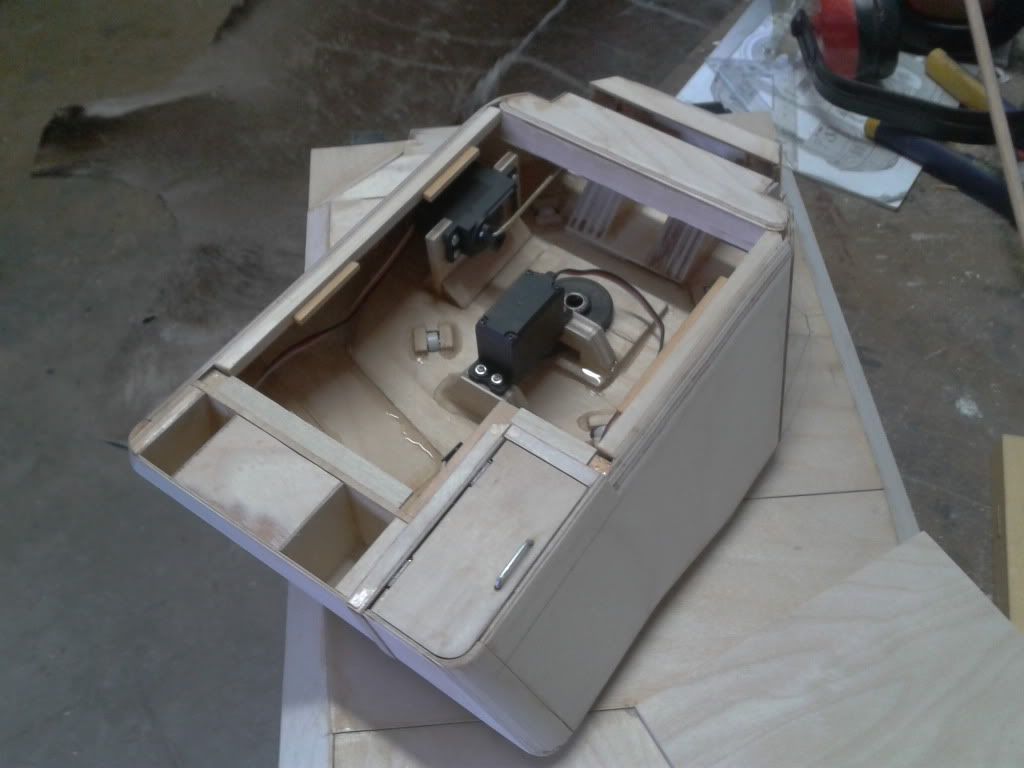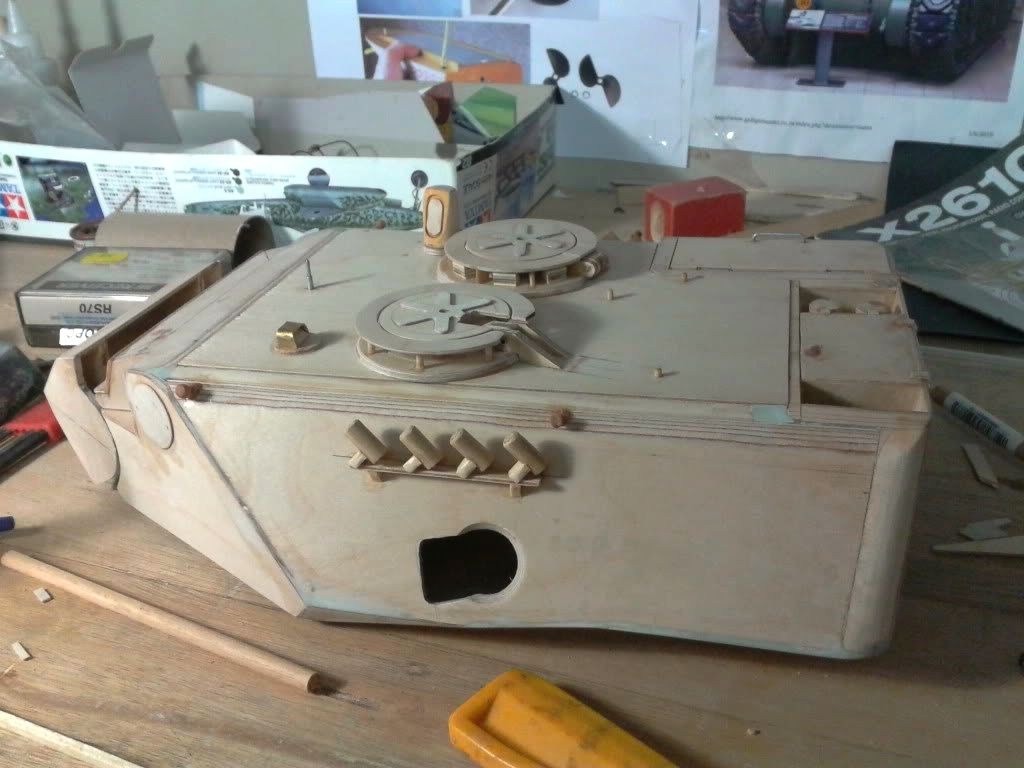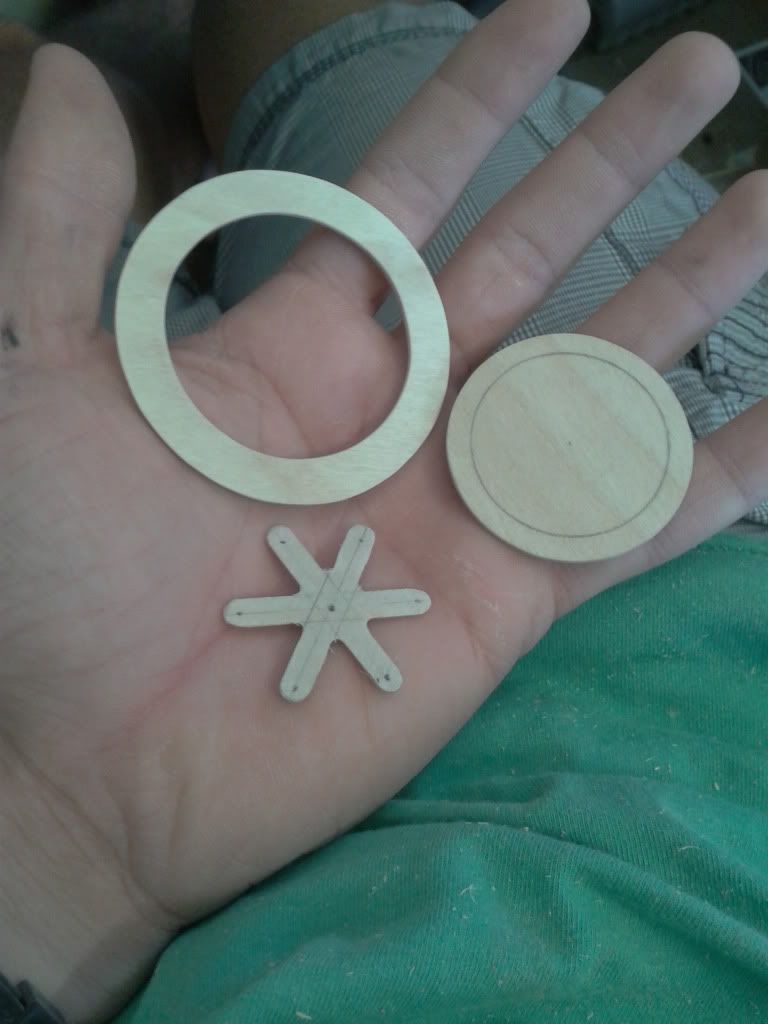 The 2 drill trigger speed controllers with reverse, operated with servos. It took me a while to figure out how to build the cam and lever mechanism
.

I have put in a monster of a battery, this means I can fool around much longer, and it gives my tank some weight, improving traction. Its a 7 amp-hour Pb-acid alarm battery
Pull spring & lever suspension system working nicely.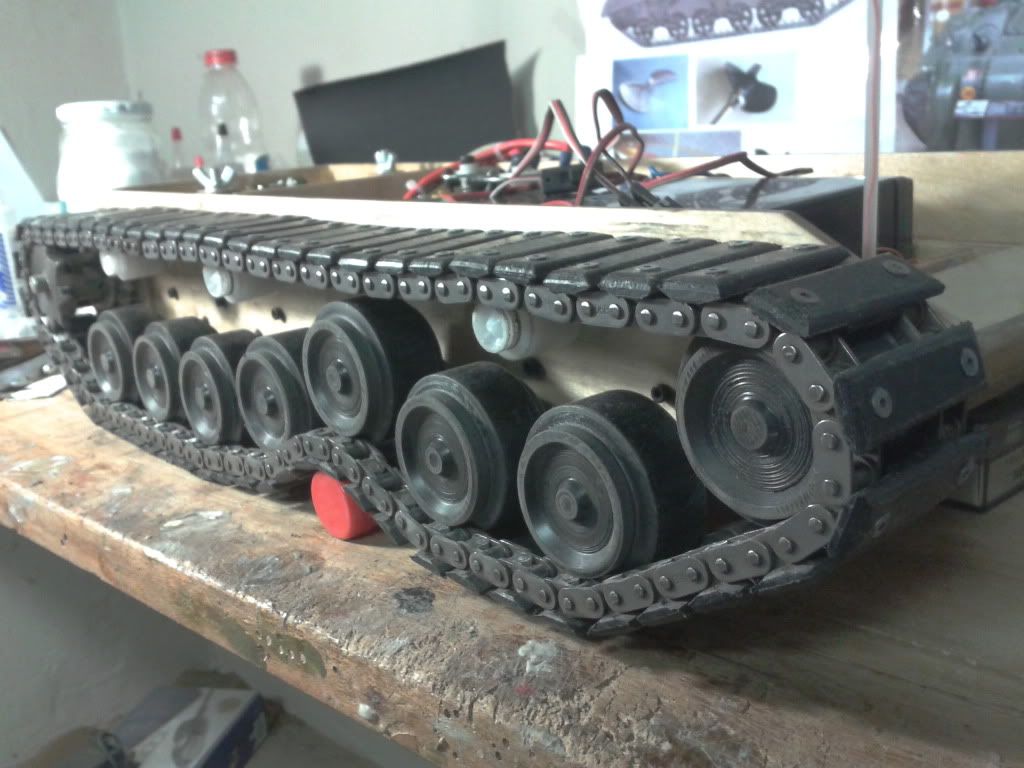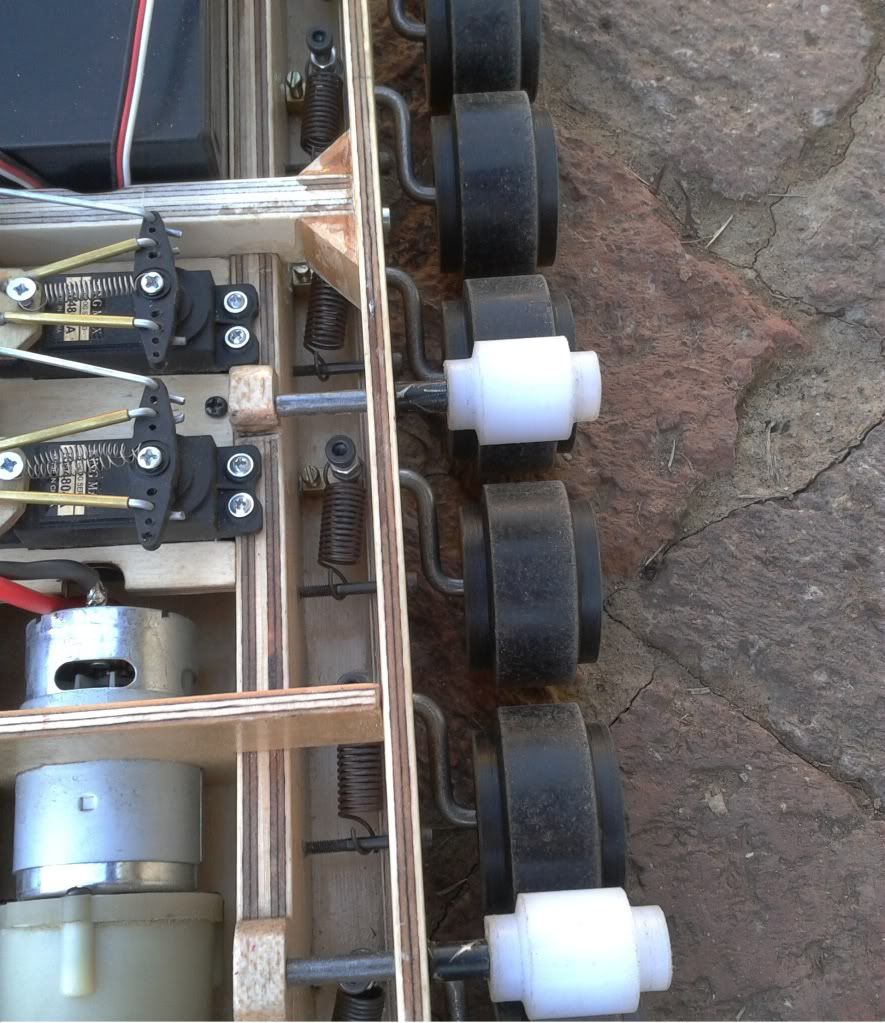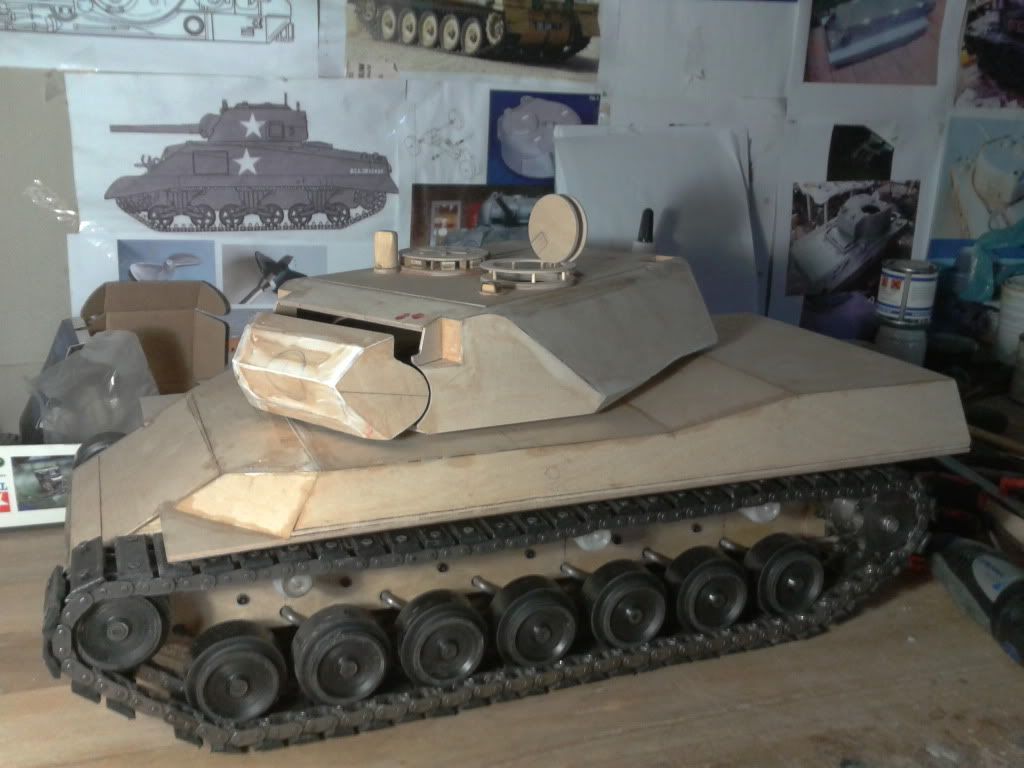 More posts coming shortly