The following photo's were taken in a national park 45 minutes east of Edmonton, the capitol of the province of Alberta last weekend.
First picture is of a beaver, the second is his nest. The nest is built from twigs and branches and his entrance is deep under water, that keeps the land predators out.
A Canada goose has arrived from down south, preparing for our summer. Note the snow still on the ground. Where I live, two hour south, the snow is gone.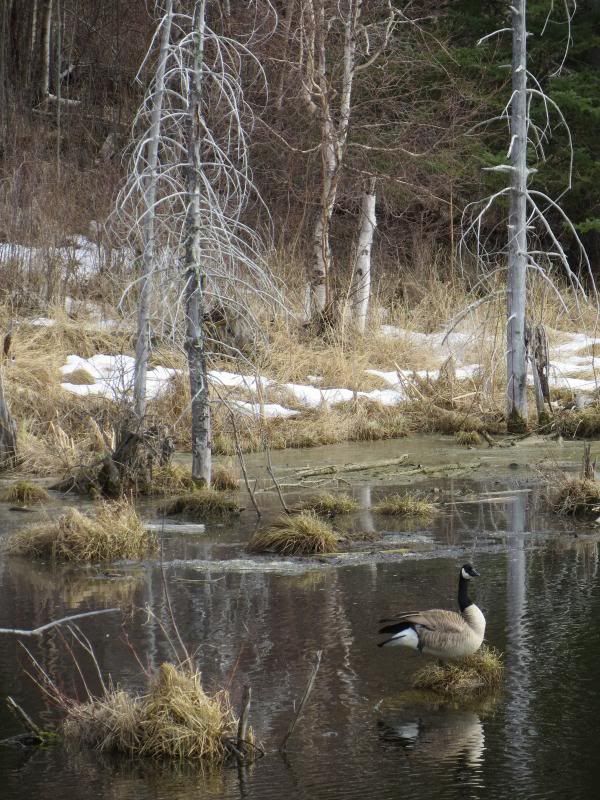 Biltong!
Bison grazing, they almost became extinct from hunting. There is more than one species, one of witch was discovered not to be extinct some time after WWII.