I started this build for the WWII to Korea group build, but life threw a curve ball at me.
To see the boxing, parts (ICM) and scheme used (Kits At War), see the bottom of this page.
viewtopic.php?f=22&t=4222&start=135
I really took a liking to this kit and will use it again. It is not a drop together kit, it requires work. I found the fit quite good, the problem areas needed filling with putty. Photos's 2/3 down page.
viewtopic.php?f=22&t=4222&p=43363#p43363
I thought the engine detail was quite good, but I had to rip off the tappet covers, the cowling would not fit with them in place.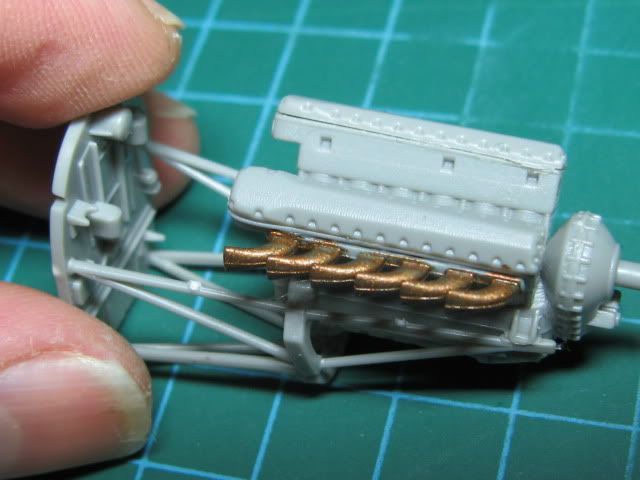 I put on four rocket with concrete war heads which were used for practice, they came from 2 ICM Spitfire kits.
I experimented with Future mixed with talc powder to give it a bit of a mat finish.
Enjoy.