Stefaan,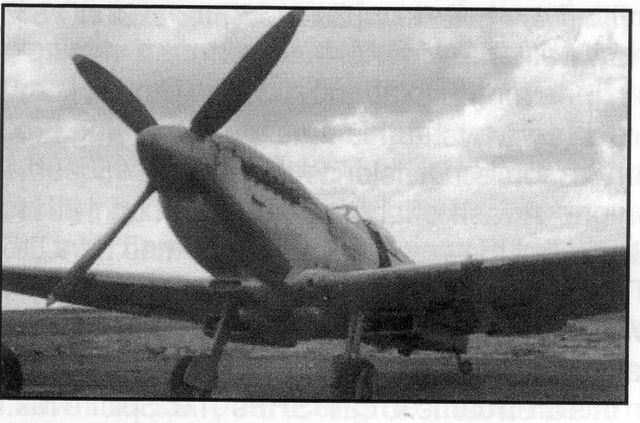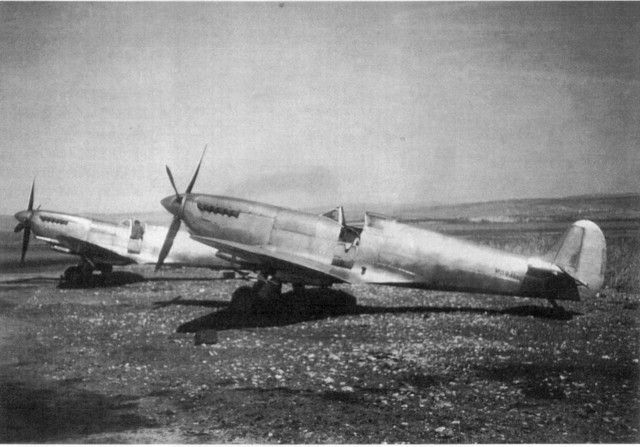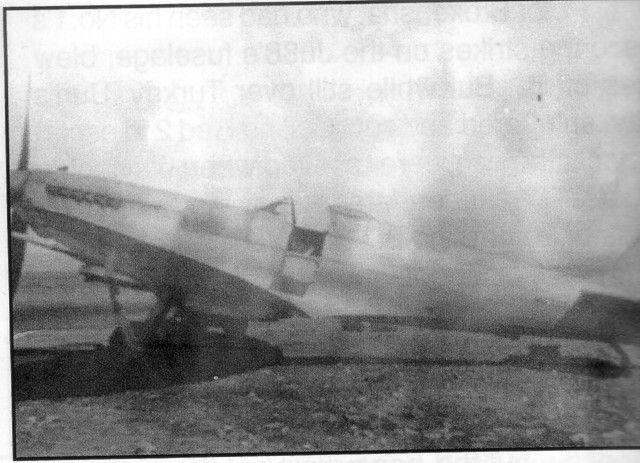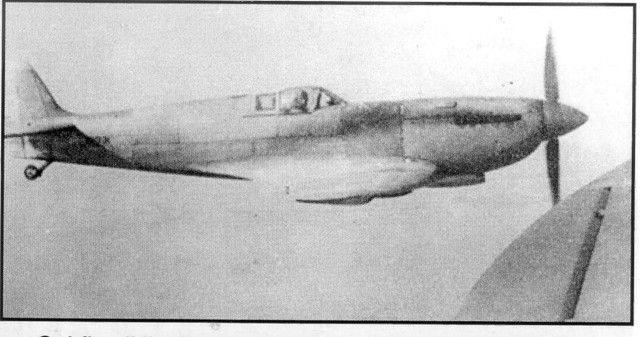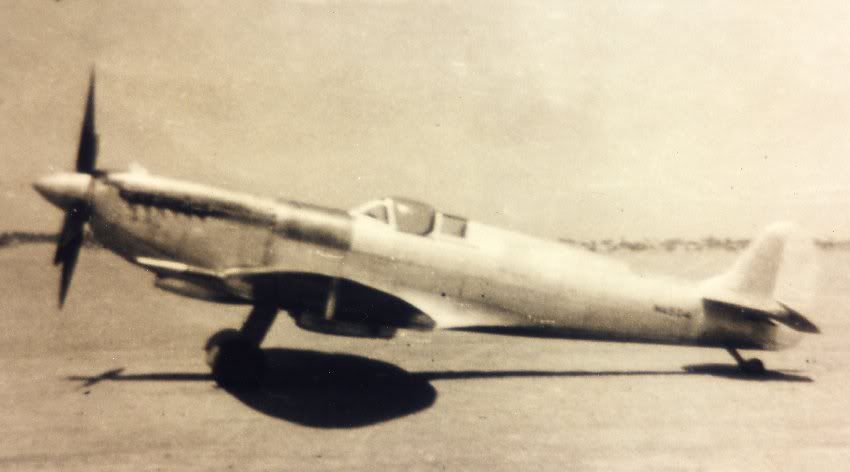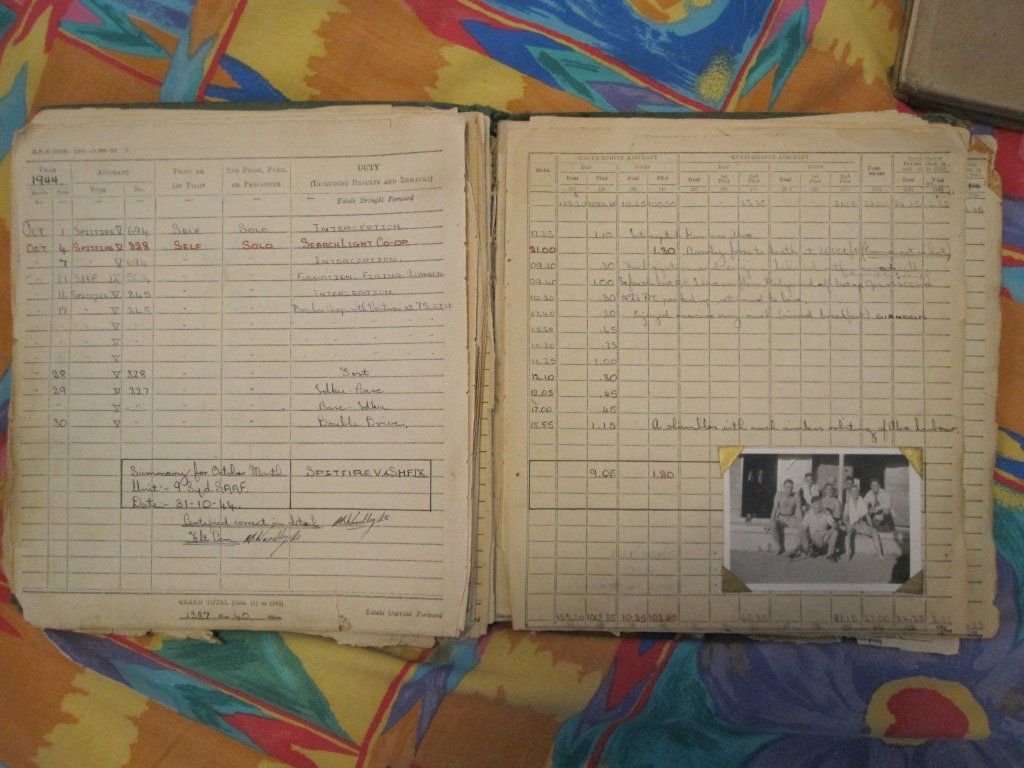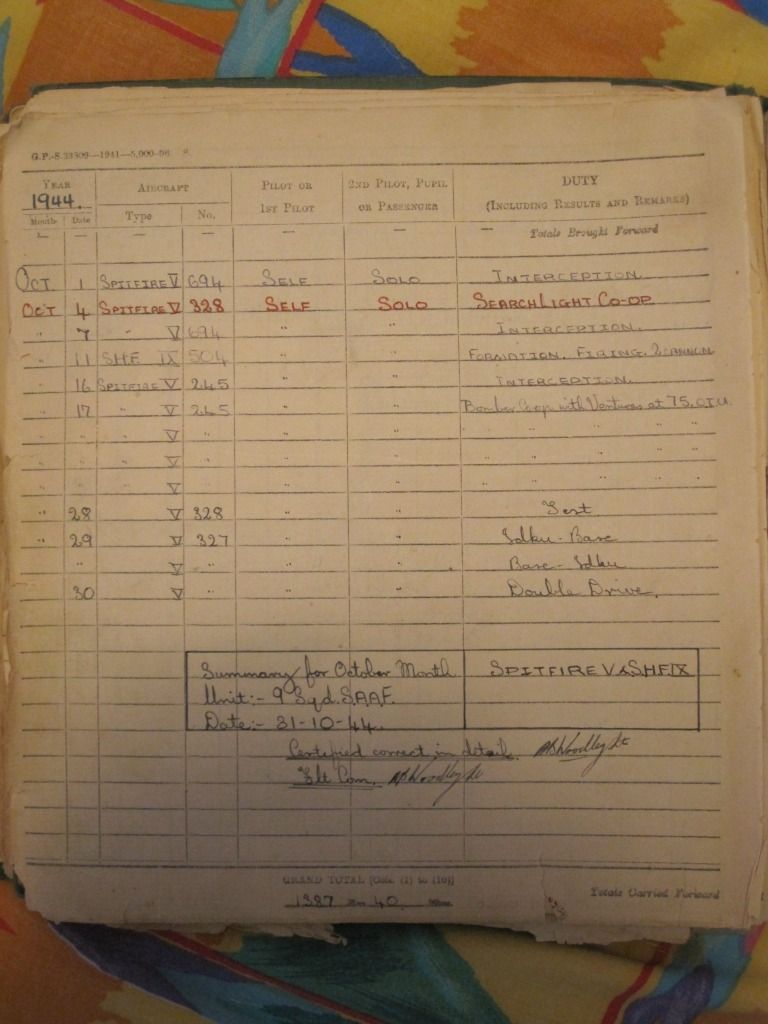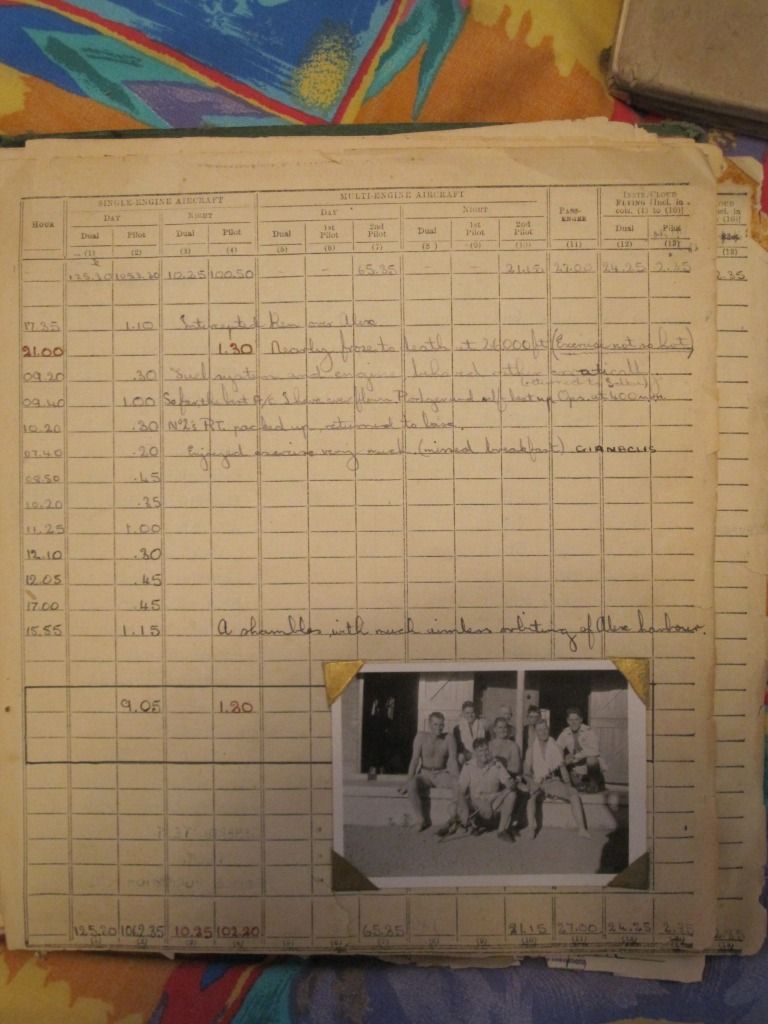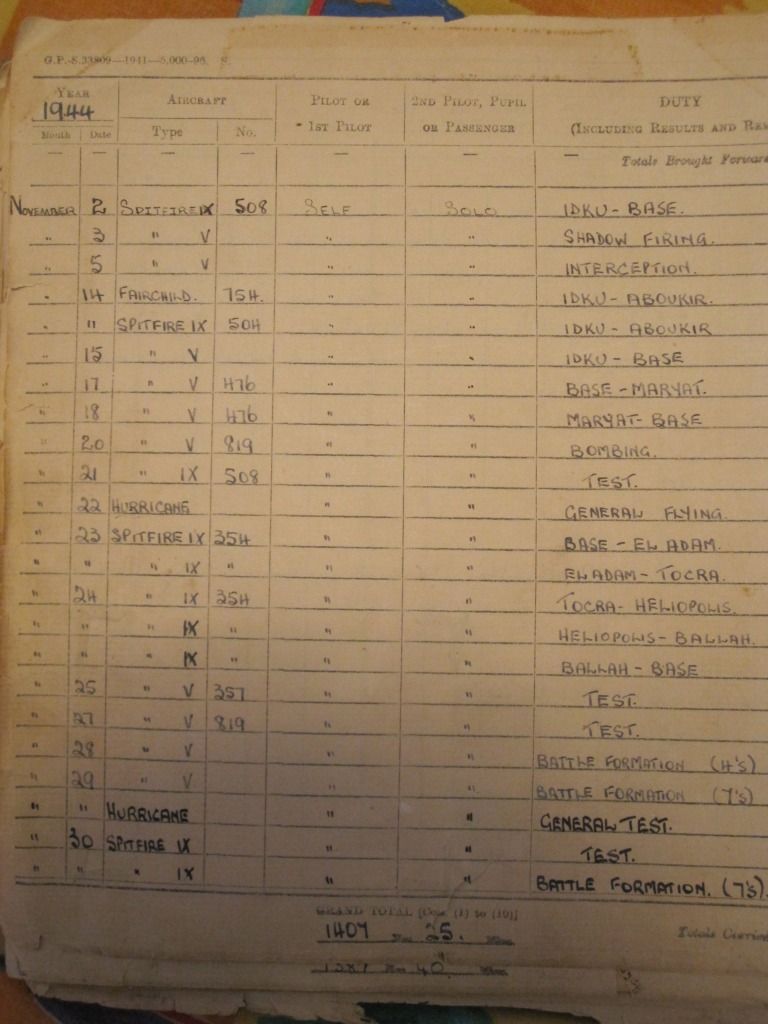 My grandfather told me a very interesting story...
On page 114 of Steve Mclean's 'Squadrons of the SAAF' book... is a mention of Lt. W. Bell... where it says he was lost on a night flying exercise. Now the story of that is as follows.
Apparently the anti-aircraft guys were developing a radar guided searchlight, and had requested that an aircraft be sent up to give the thing a spin. So a young Lt was sent up in a Spit, and unfortunately he never came back. Before going up to the desert to fight, my grandfather spent a bit of time instructing, so as such he had rather alot more flying experience than most guys in the squadron. He was then tasked to go up and test the search light as well, seeing as the first aircraft never made it back.
Now picture it like this.
Single engine Spitfire, at night, over the sea. It is pitch black, few stars, no lights on the ground (due to the black out)... now imagine an incredibly bright light is pointed directly at you, and it is your task to break the search light's lock on you. Naturally you would do all sorts of aerobatics to lose the search light, but then.. which way is up??
Alot of guys will simply follow their instruments, but it isnt that simple. Artificial horizons have limits in roll and pitch (depending on your direction).... so it is very easy to 'topple' the instrument, making it useless. So you're then left with airspeed, altimeter, a gyro compass, and maybe a vertical speed indicator. To try and fly on instruments after toppling them, and thoroughly disorientating yourself... it is no wonder that the young Lt flew into the sea.
With this in mind, my grandfather setup the aircraft before starting the exercise. He trimmed his Spitfire out for a certain speed, at a certain power setting. So that when 'all hell broke loose'... he would simply have to let go of the controls, and return the power to where he had trimmed the aircraft, it would eventually return itself to level flight. It is hard to believe for non-pilot types... but an aircraft is trimmed to maintain a speed. So for example, if I trim my aircraft out to maintain 100Kts... and I increase the power, the nose of the aircraft will naturally rise as the speed increases, it will continue to rise until the speed decreases below 100Kts, at which point it will start to drop again, until the speed (increasing)... moves up passed 100Kts. The aircraft continues this porpoising until it stabilizes in the climb at 100kts. The same applies for a reduction in power.
So with the aircraft now configured, the exercise was started... and immediately my grandfather was blinded by the search light and when he tried various maneuvers to get out of the beam, he toppled the instruments. By trusting in his trim setting, he called off the exercise and returned the power to cruise setting.. and the aircraft righted itself and he returned to fight another day... and had an explanation as to why the Lt was lost.
Frightening stuff....