Those would both look good.
What about doing it in the standard USAF "Vietnam" cammo but replace the "Tan" with deep buff or dark earth to give it more of a SAAF look.
You could also consider using the darker grey on the under surfaces like the Impala Mk2 and Mirage F1AZ's were using at the end of their service.
I did not do these drawings the credits for the origional artist are on the drawings and for this reason I have left the origional captions, titles and badges, I have only modified colour schemes, castles and details to give an idea of what I am suggesting.
Idea 1
Full SAAF markings, fin flash and serial numbers under wings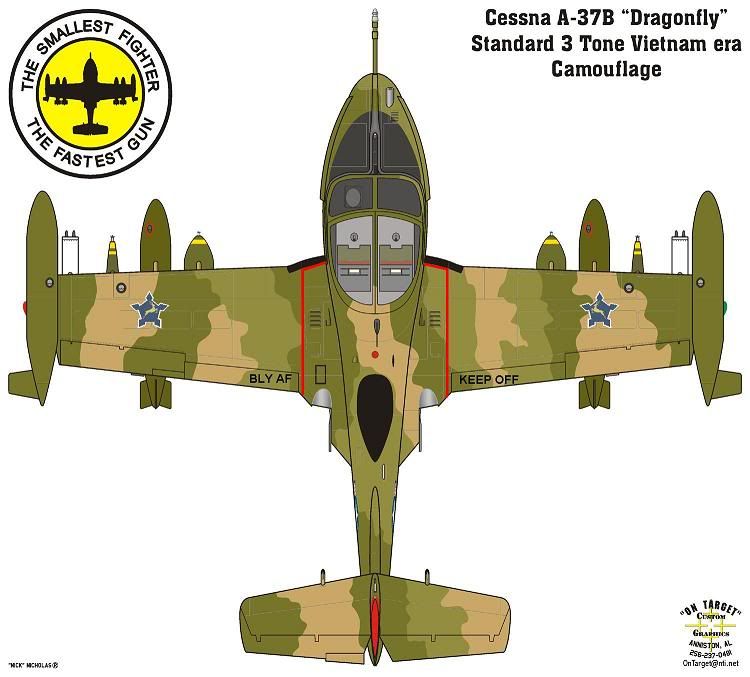 Idea 2
Darker cammo with full SAAF markings, fin flash and serial numbers under wings (Or variations of markings eg no fin flash etc)
Idea 3
Darker cammo and low viz markings
Idea 4
The Harvard scheme