OK, a few shots from a million miles away, was hoping to get some Gripen and Hawk departures from Waterkloof,
but unlike last year it seems they operated directly from/to their home base far far away
Warning for very poor quality!
6839 C47TP departure from FAWK
#1 - #5 PC-7 Silver Falcons, a sixth example remained on the ground at FAWK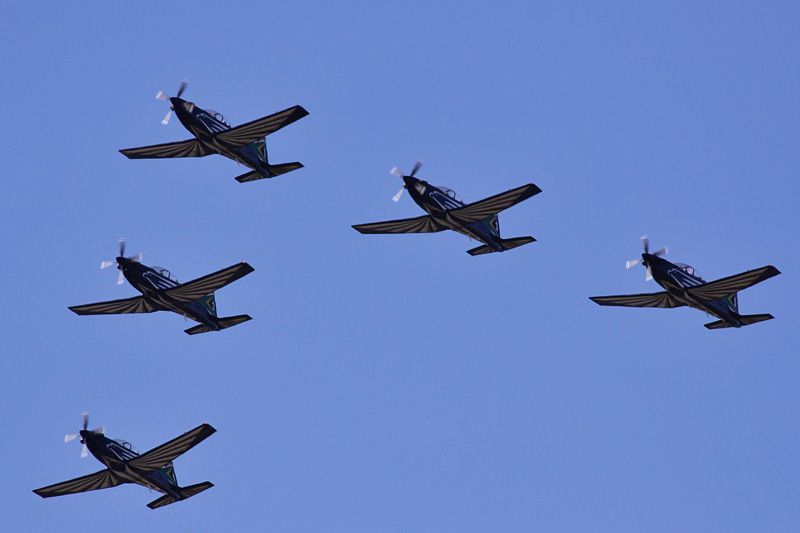 2x Oryx Union Building fly-by (the third returned to Swartkop reportedly after loosing its flag)
6839 C47TP + Silver Falcons Union Building fly-by
5x Hawk on the way for their second pass, this time from a south-ish direction
formation lead by 272 in Flag colours,only grey one identified was 266.
Follow by the disappointing single ship Gripen #14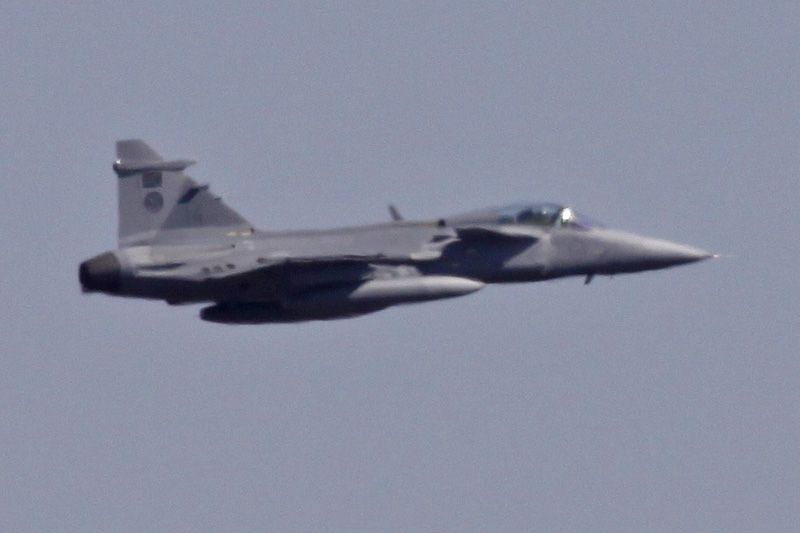 The fighters made a third pass, this time with the Gripen leading the 5 Hawks, making a bomb burst above the Union Buildings.
Missed it totally on camera, but here one from when two of the Hawks re-joined formation again.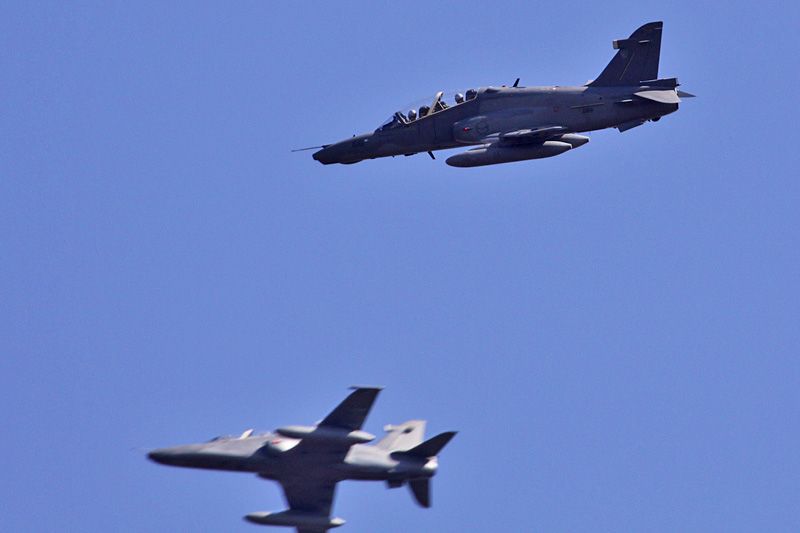 Next time better luck I hope
/Michael