@ Gripen:
On the 1st page of this thread, 3rd photo from the top, the 1st three patches in the photograph (top left)
>
I've also taken some updated pics of the collection before I have to pack it all up for the big move. Now I know why you feel the way you do about moving W407594F ...
Added since the last pics are some original Hunter Group wings, Some Royal Flying Corps wings and Observer's wings, a South African Aviation Corps wing, a border war Angolan Air Force wing, some SAAF halfwings, and several other patches, badges, wings and ranks. Our next home doesn't have a basement yet but hopefully I can have them ready for mounting and display soon!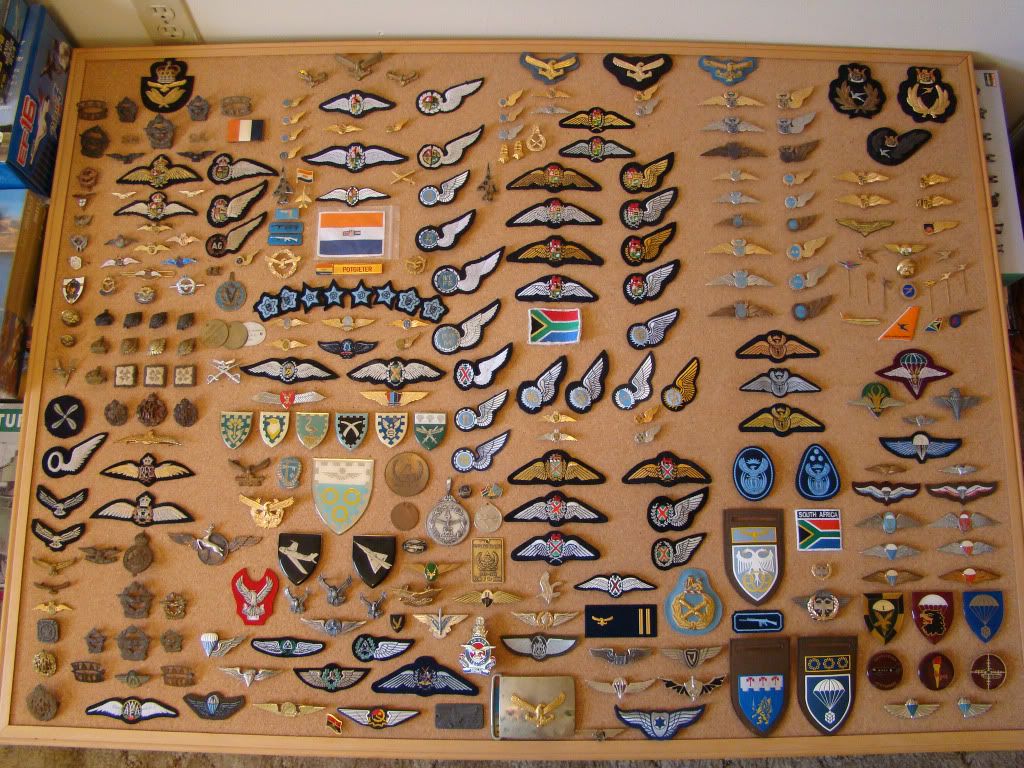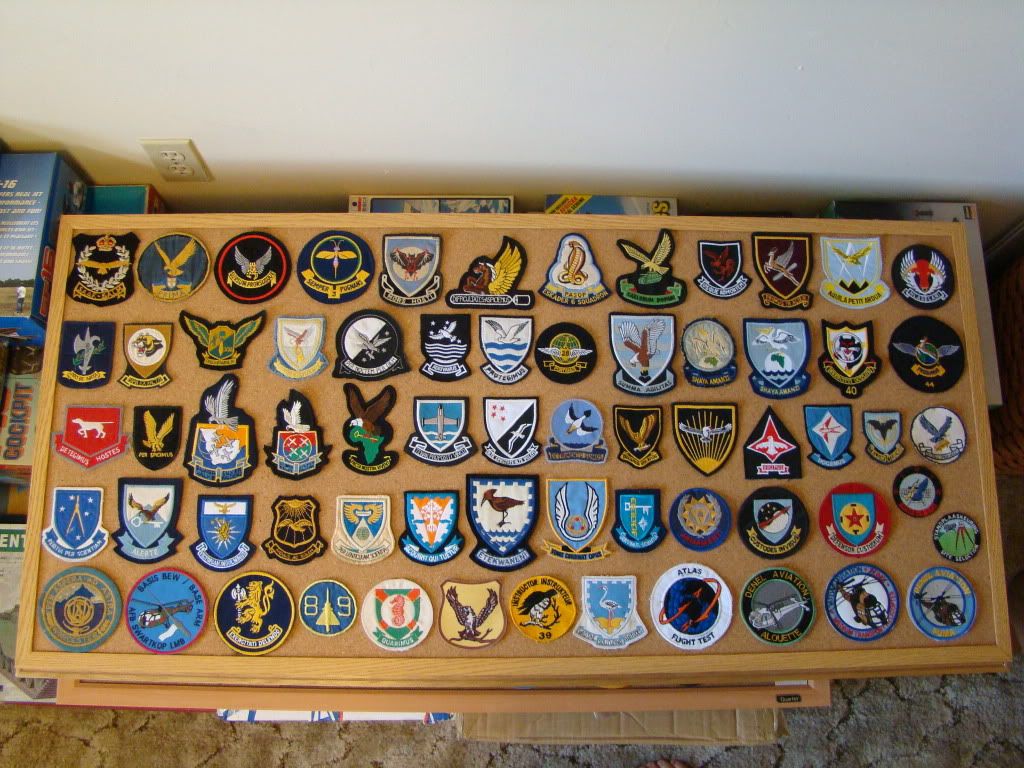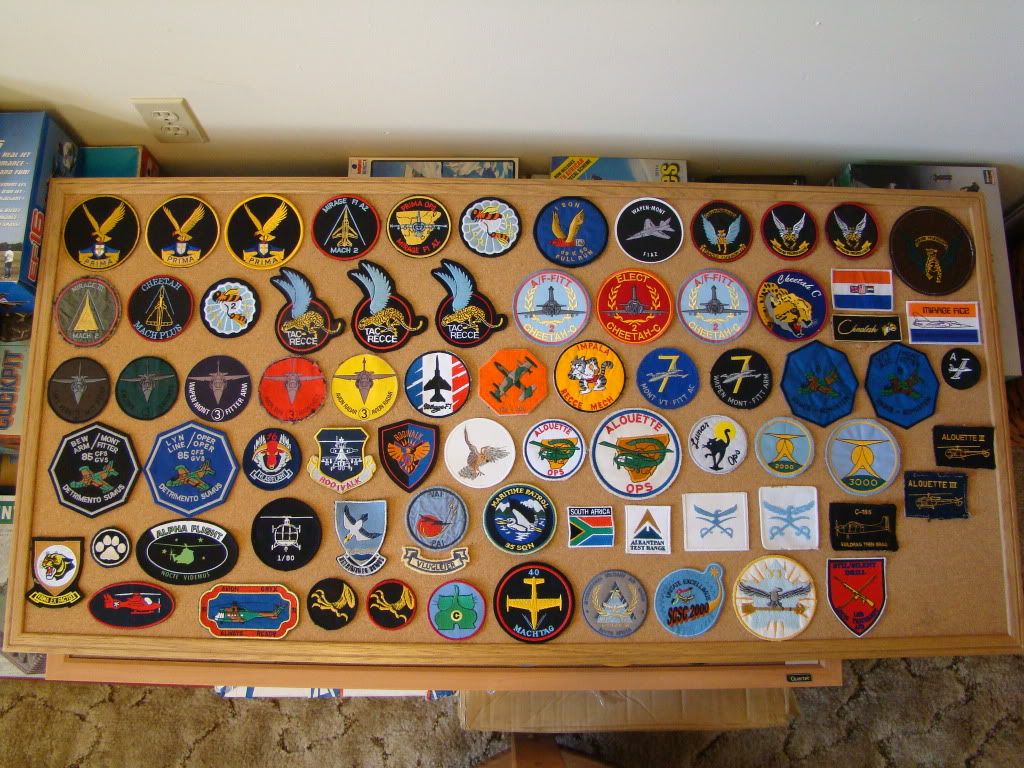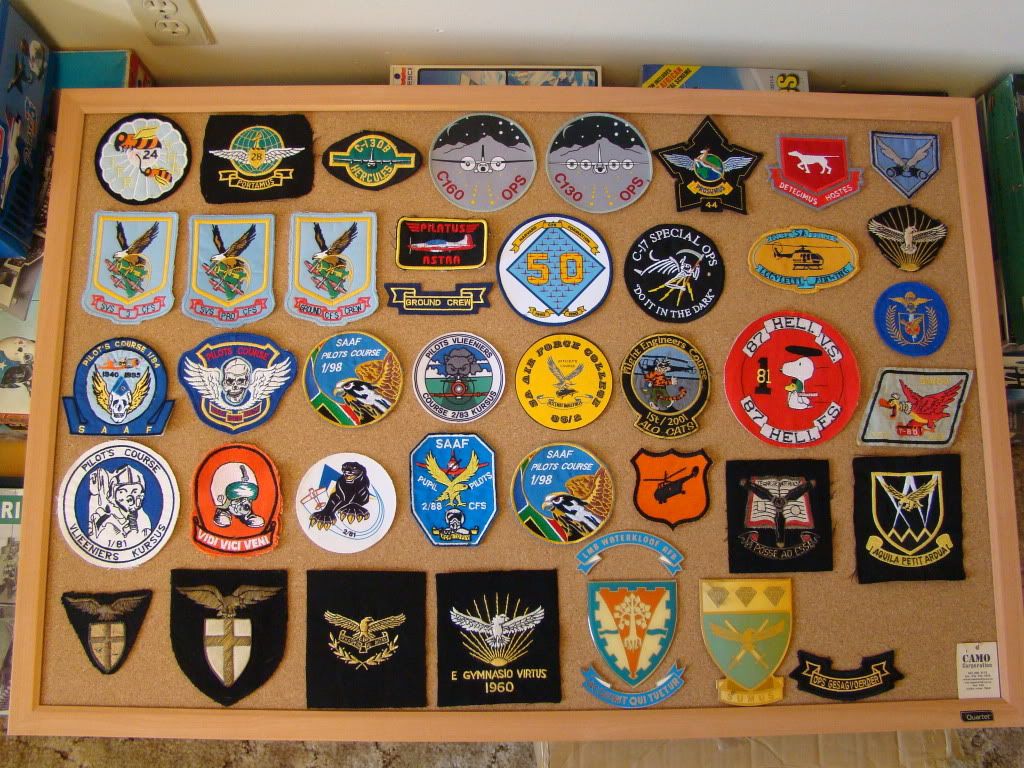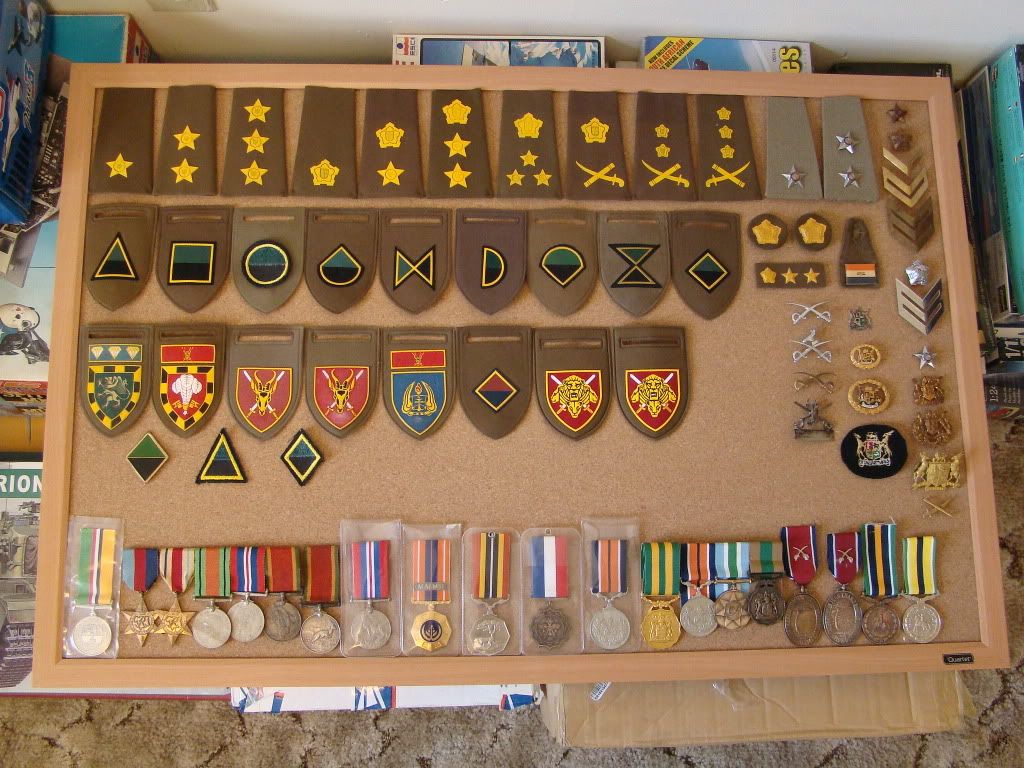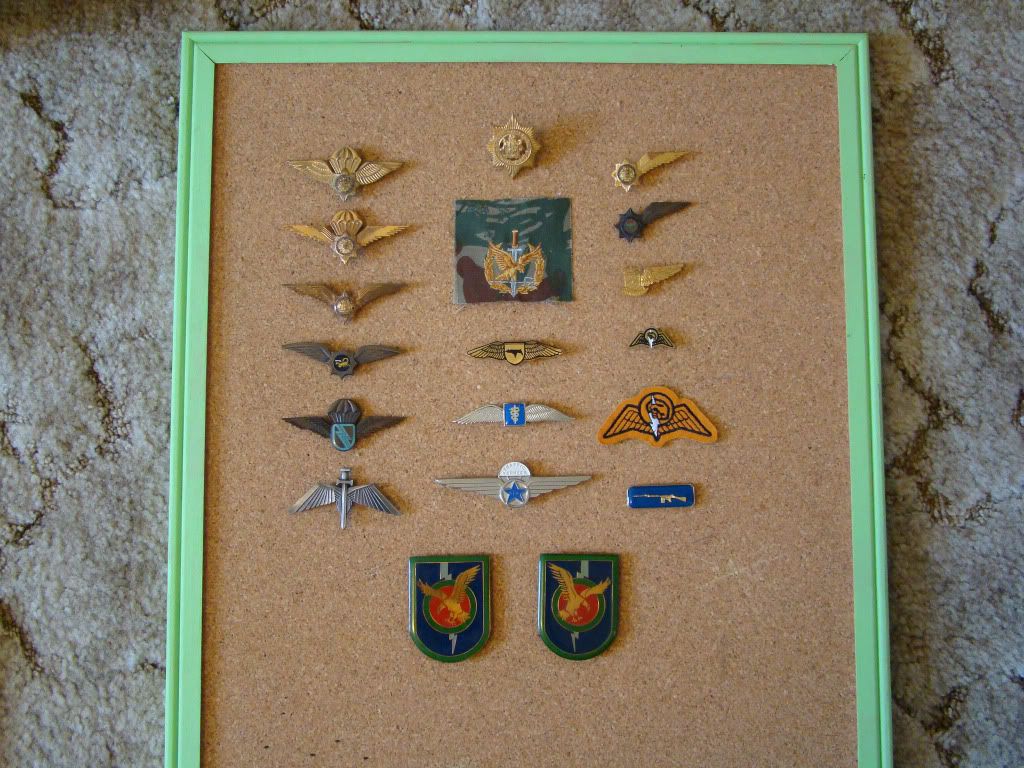 Please feel free to post pictures of your own collections: It's always nice to meet and see people with common interests.

_________________
ArmA Border War Mod Site >>>
http://www.armedassault.info/_hosted/bu ... index.html
---------------------------->>> BOMBAAAAAAAAAAAAAAAAAA!!!!! <<<----------------------------