Dean wrote:
Awesome, great news.
Where is she to be displayed?
Photos?
The talk so far is that she will be displayed in front of the flight school, facing runway. She is to be displayed with the Vampire & Messerschmidt trainer. That is only what I heard.
But, pics or it didn't happen right?
Confirmation that it is indeed 207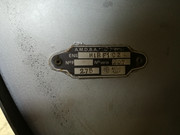 Here she is inside the Engineering structures lab with her wings removed. For transport the nosecone and the vertical stabilizer was also removed. I unfortunately could not get pics of that.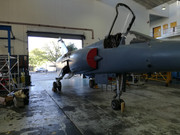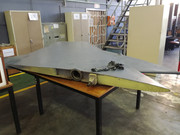 The bolts that hold the main wing in. Two per side, and they are pretty heavy too!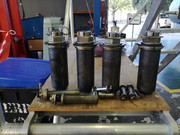 Assembly in hanger 3 at Stellenbosch Flying Club. Paramount guys brought their jigs and lifts with them. Very nice guys too.
They gladly explain things when asked and were very open to a few of us assisting in the re-assembly process. We had a few of us volunteers assisting in no time at all! Beats plastic kit modelling by far in my opinion!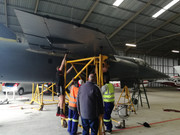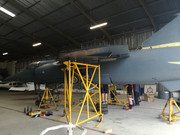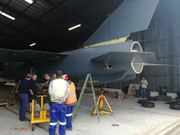 Shocks and canopy were pressurized with air again. She sits a bit tail high due to the high pressure (
they accidentally over inflated the shocks a bit
) and the canopy is nice and bouncy!
Canopy is now locked though (
To keep the avgeeks and screwdrivers from bagging things.
Damn...
) and the key is stowed somewhere safe...
She is in credibly good condition. No rust at all. In the photo the tail cone and some panels were not yet installed so she looks incomplete, but they are at the Flying Club. Even after all these years she still has some very clear avtur in her tanks! They guys from Paramount recon that with funding it would only take six months to have her in airworthy condition again.
Although the 830m runway is a bit less than the 900m she needs.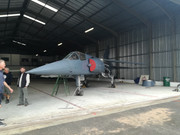 I hope they look after her very well, otherwise I can make space in the garage...