I visited the CWGC section (Commonwealth War Graves Commission) in Newark-on-Trent (Nottinghamshire) yesterday and came across the following, with specific reference to SAAF participation:-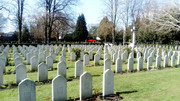 Overall view of the CWGC section containing mainly headstones of Polish airmen, who died serving their country in WW2. The large cross centre right commemorates this, also buried here is wartime President Raczkiewicz of Poland and General Sikorski, Commander-in-Chief of the Polish Forces. Sikorski's remains was returned to Poland in 1993.
**
Also note the red arrow in the centre of the picture
, this shows a memorial stone dedicated to British and Commonwealth airmen who flew aid to the citizens of Warsaw in 1944.**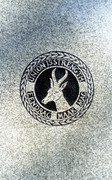 A close-up showing the Springbok emblem on the side of the memorial, denoting the SAAF participation in the Warsaw Air Bridge. There are also emblems denoting Canadian and Australian participation.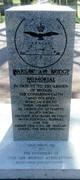 Memorial stone honouring Commonwealth airmen.
https://www.cwgc.org/find-a-cemetery/ce ... 20CEMETERY