Having got a good contact in Mozambique working on the recent flood disaster (and it is very bad), I have decided to sell some of my SAAF & aviation book collection to support the relief efforts there, especially as I know the money will be going directly to where it is needed.
I am selling these books locally in Simon's Town area, so it will be cash & collect basis. Amongst the books in the photos below, you will see a rare copy of Chasing the Wind...signed by Kenneth van der Spuy (we visited him in the early days of the Friends of the SAAF Museum) and an extremely rare copy of the South African WAAF.
I have not set any prices and I am genuinely prepared to let these go. Just bare in mind I am looking to raise funds for the Moz Flood Relief as stated above, so please no silly offers. This is probably a golden opportunity for someone to get that missing book for their collection or for enthusiast to kick start their own book collection. Please contact me via PM if genuinely interested. Click on pic to enlarge. Doug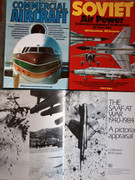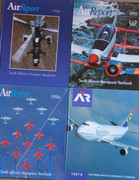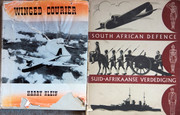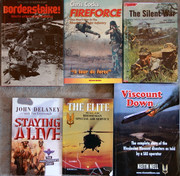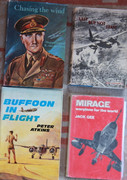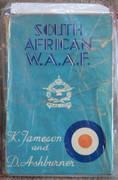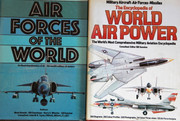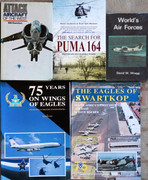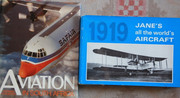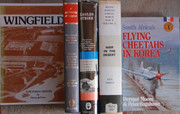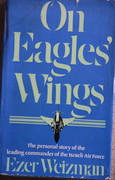 EDIT UPDATE: 'Last by not Least' and 'Buffoon in Flight' on Reserve for Buyer)
BOTH NOW SOLD.
EDIT UPDATE 2: 'South African WAAF' on reserve for a Buyer
Update...SOLD
EDIT UPDATE 3: 'Flying Cheetahs in Korea' on reserve for a Buyer
SOLD
EDIT UPDATE 4: 'Chasing the Wind" by Kenneth vd Spuy' SOLD
EDIT UPDATE 5:
South African Airways presents 50 Years of Flight.... Edit: 1st April 2019 SOLD