French Naval Training Squadron docks in Cape Town
The helicopter carrier Jeanne d'Arc (R97), accompanied by the anti-submarine warfare frigate Georges Leygues (D640) docked in Table Bay Harbour this morning.
The South African stopover is the sixth during the Training Squadrons six-month long Atlantic and Indian Ocean voyage. The main mission of the Jsquadron is to provide practical experience to cadets during their officer training course of four years.
The French Training Squadron for Naval Officers (Groupe École d'Application des Officiers de Marine, G.E.A.O.M.) took to the sea on 15 December 2007 from the port of Brest for its 43rd six-month mission. The Squadron has visited New York, Fort de France and Port of Spain in entral America, Salvation Islands off the coast of French Guiana, Rio and Luanda before arriving in Cape Town.
The Squadron will sail again on 19 March for the Comoros, Dar es Salaam, Mombasa, Djibouti, Suez, Instanbul, Barcelone and Casablanca before finally arriving back in Brest on 4 June 2008.
There are 124 cadets on board, amongst them 12 women, representing 16 nationalities including one South African: Sub-Lt Wilhelm Neuland. Neuland joined the Jeanne d'Arc in November 2007 and will remain with the ship until June.
Although no formal large-scale excersices are planned with the South African Navy (SAN), the Squadron is planned to conduct a one-day excersice with a SAN frigate.
The Jeanne d'Arc is commanded by Captain (N) Hervé Bléjean and the Georges Leygues by Commander Guillaume Chové.
The Jeanne d'Arc is 182m in length and has a top speed of 28 knots. There are two 100mm anti-air and anti-surface warfare guns on board, as well as six Exocet MM38 missiles. Also on board are two Alouette III (347 and 100)and two Army Gazelle (CWT and CXF) helicopters.
The Georges Leygues is a F70 type destroyer and was specifically designed for sea warfare. She joined the Training Squadron for Naval Officers in June 1999, and is presently deployed, alongside the Jeanne d'Arc to train cadet-officers. It has a length of 139m and carries L5 torpedoes, Simbad/Mistral missiles and Exocet MM38 missils on board. although capapble of carrying a Lynx, no helicopter is carried while conducting the training cruise.
Herewith a few photos:
Jeanne d'Arc (R97)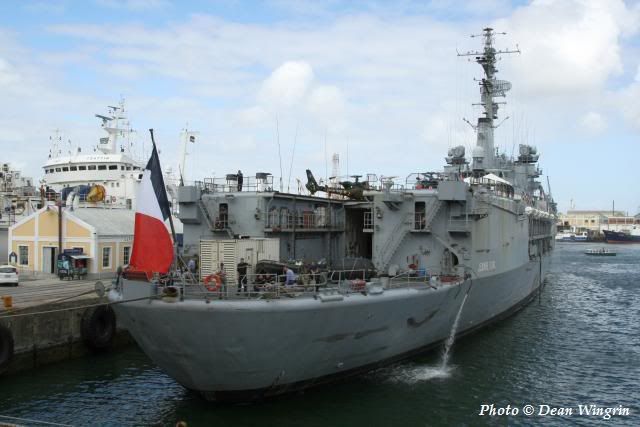 Bridge of Jeanne d'Arc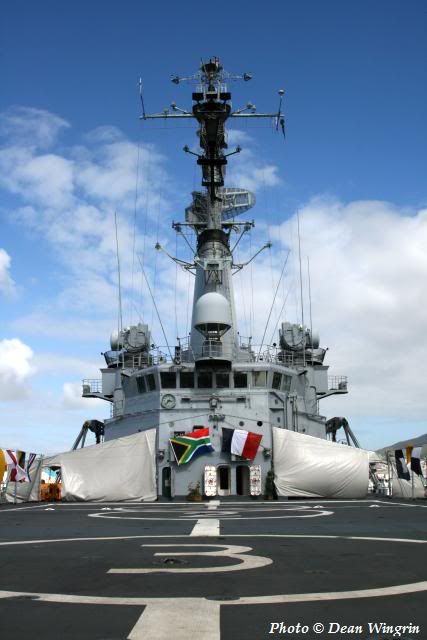 Georges Leygues (D640)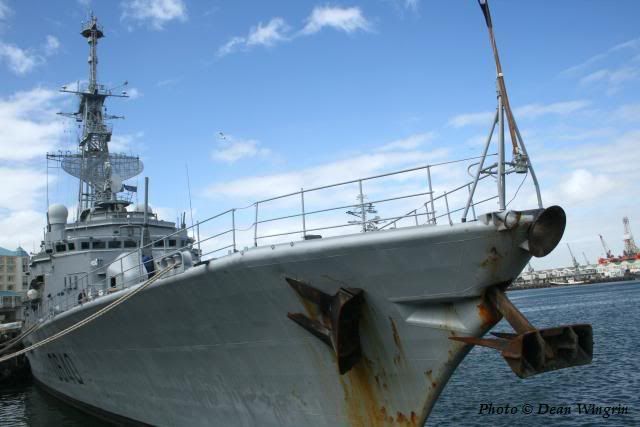 Jeanne d'Arc flight deck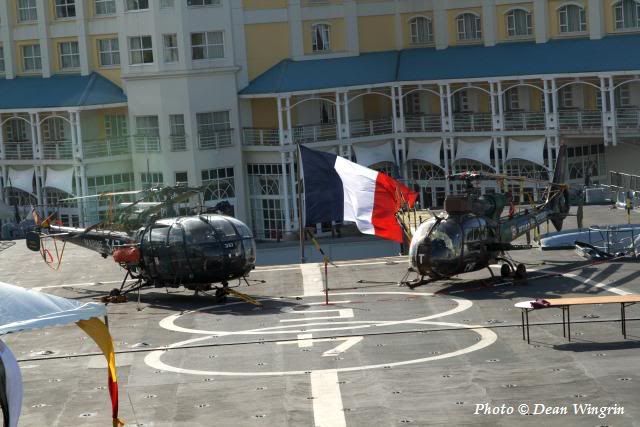 Alouette III (347)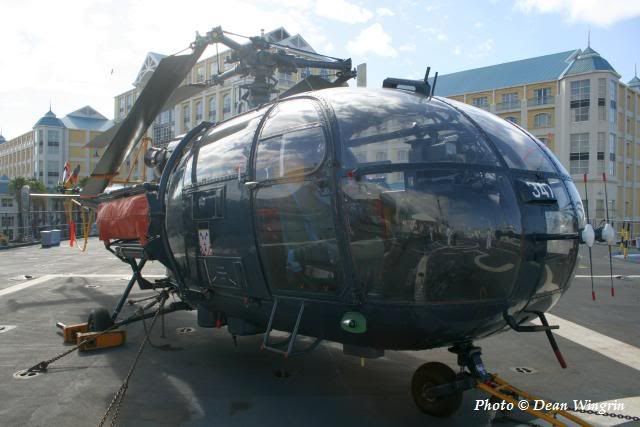 Alouette III (347)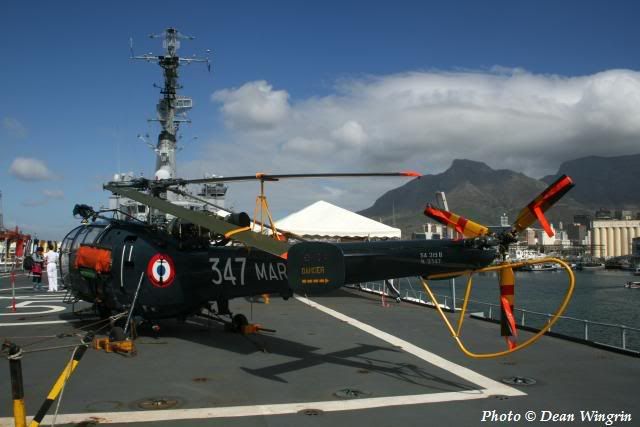 Alouette III (347)
Gazelle (CWT)
Gazelle (CWT)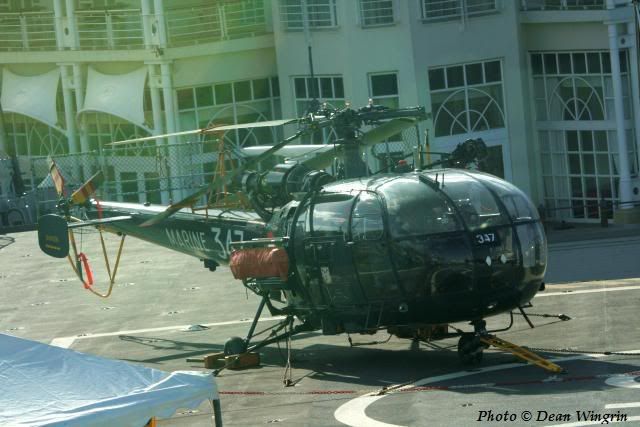 Gazelle (CWT)
Elevator to hanger
Alouette and Gazelle in hanger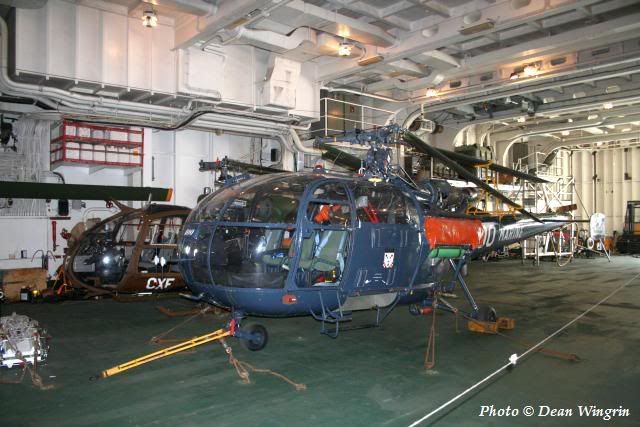 Alouette III (100)
Gazelle (CXF)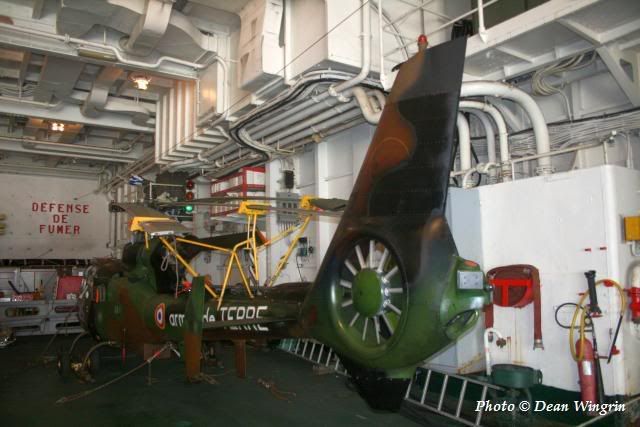 Flight Deck Control Room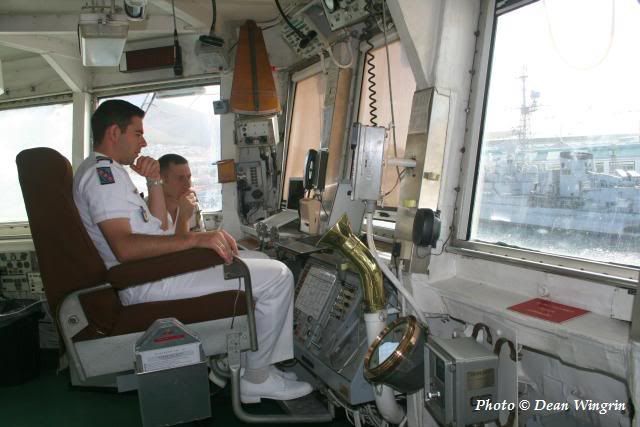 Captains chair on the Bridge (Check the sign!)
View ahead from the bridge
View ahead