Herewith pictures of my
fourth visit
(Tuesday 17 Sept) to view movements at RAF Waddington pertaining to Exercise Cobra Warrior 2019.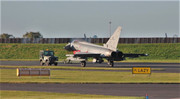 This was a media day, an Italian Typhoon is being towed to the static display area.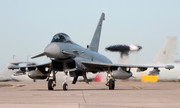 The Eurofighter Typhoon, dogfighter by design and performance.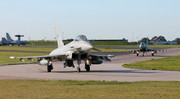 Italian Typhoons taxiing to the runway threshold.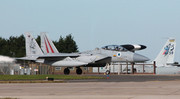 Israeli F-15D 'Baz' passing a RAF Boeing E-3D Sentry (AWACS).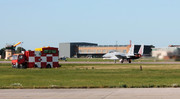 F-15D blasting down the runway.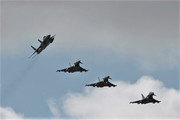 Returning from a morning over the North Sea, Israeli F-15 leading three Luftwaffe Eurofighters.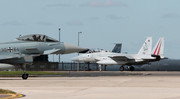 A rare sight, Luftwaffe Eurofighter and Israeli F-15 sharing the same space.
Thank you for taking the time to have a look.