I spent Sunday making and attaching decals. I drew them up in Photoshop, laser printed on bond paper and applied with thinned down pva. Really comes to life with them on!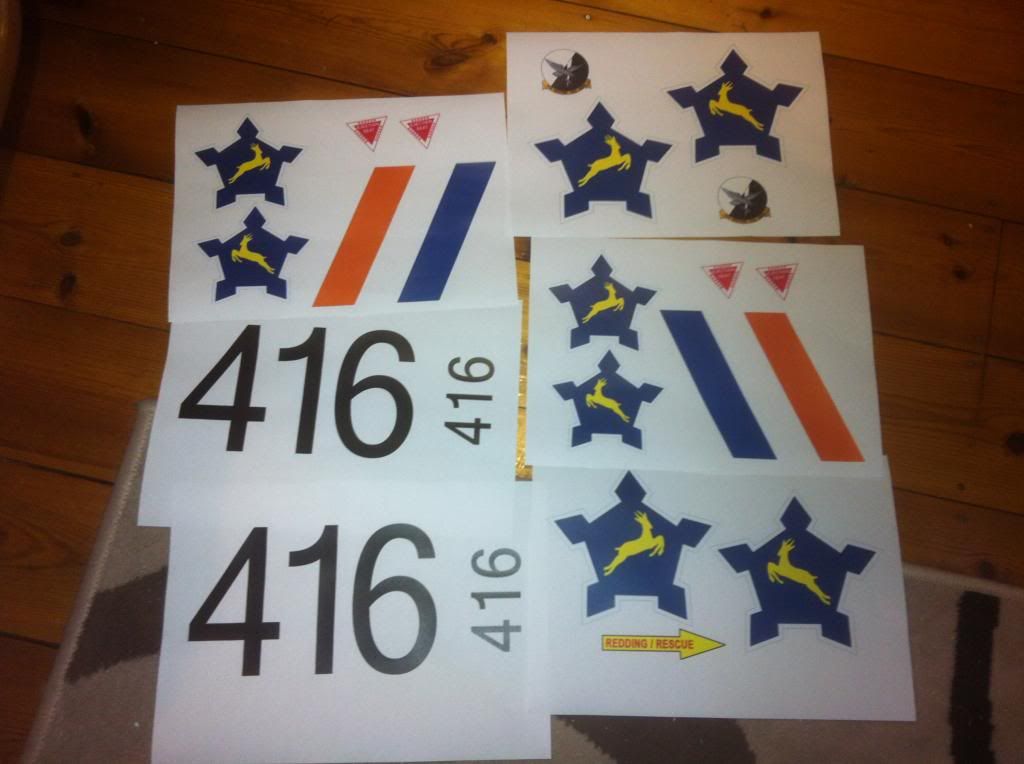 I was going to attach printed numbers for the serials, but they were a bit fiddly, so I made a stencil and hand painted them in. I was sitting on the sofa, wing on lap, brush in one hand and little pot of paint in the other, merrily finishing the last number. On the floor was an empty soda bottle, which went pop as it expanded from the warmth in the room. It was such loud pop that I jumped, throwing the little pot of paint all over the wing! Grrrr, could only laugh. Wiped most of it off and three coats of blue later, it's repaired.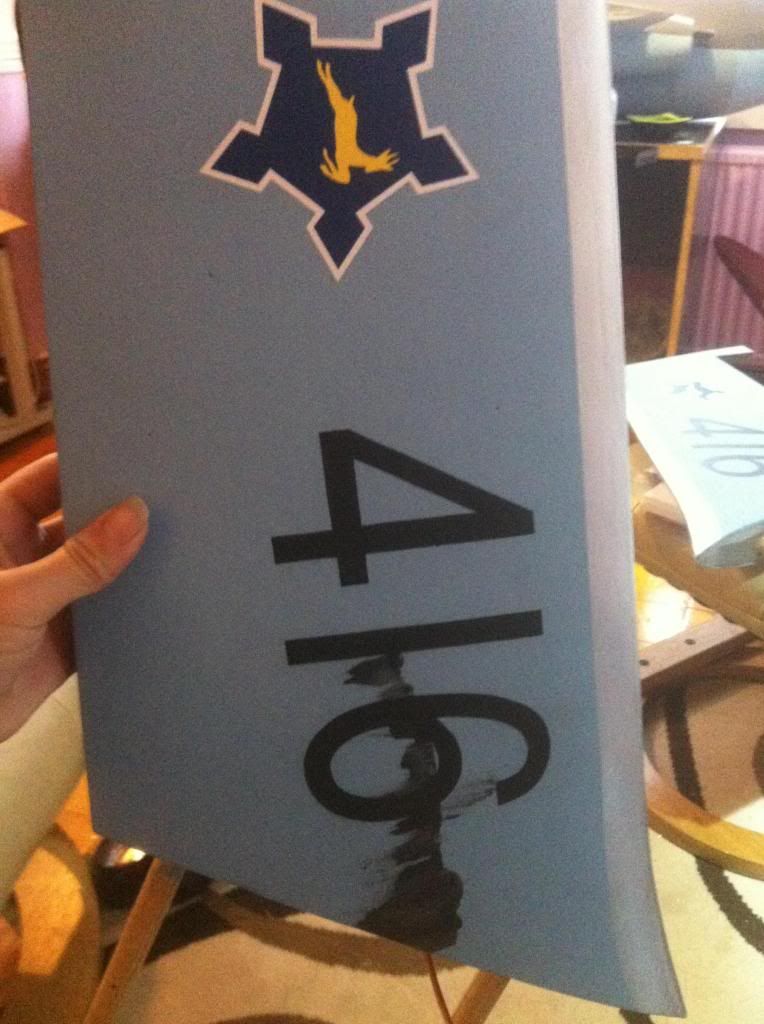 Here's a mock up of it all together... Countre jourless
I've just ordered a canopy for it too. Should be here in the week. Now it's panel lines, install aileron servos, build the cockpit, battery and rx housings and finalise control rods to all the surfaces.