I've been busy on the Bucc...
Finally got the nose and tail carved, filled and glassed.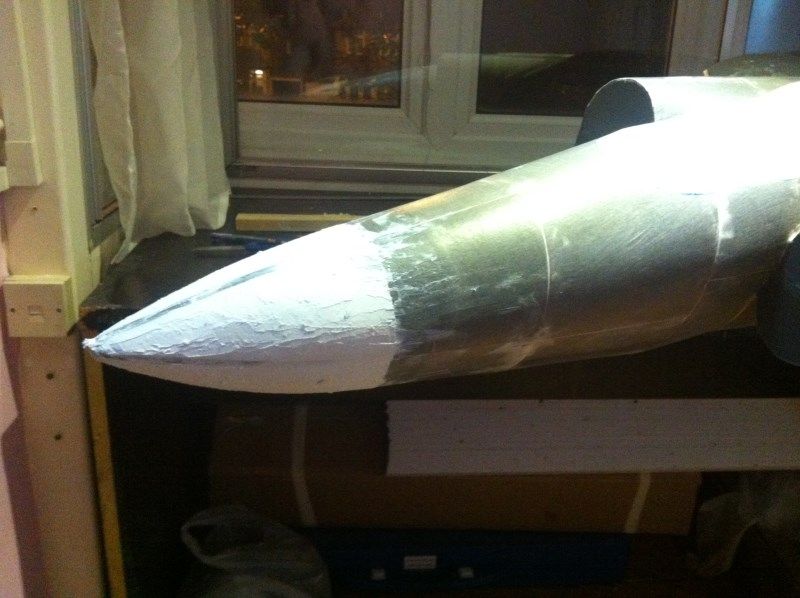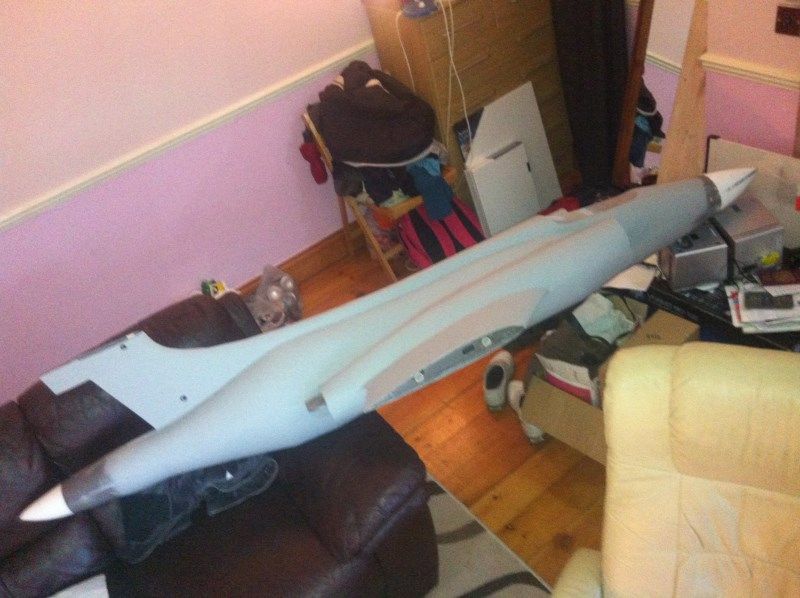 Then once that was PolyC'd a few times, primer (I'd gotten impatient earlier and primed the fus already by then).
I went over the flying and control surfaces and filled in a few dings that remained.
I started with painting today too. I went to the local B&Q and bought tester pots which I've brushed on. The blue is done and  the grey topside is drying at the moment.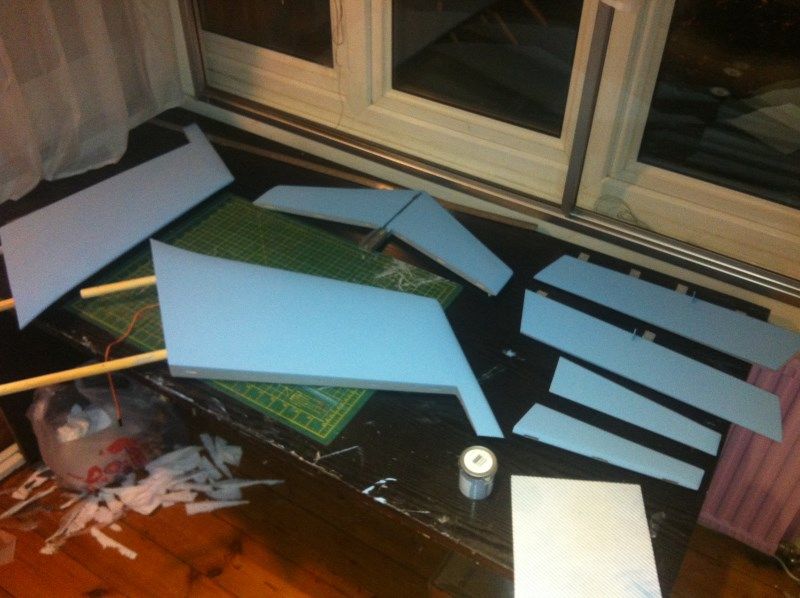 And here's the fus fully primes awaiting final filler before painting!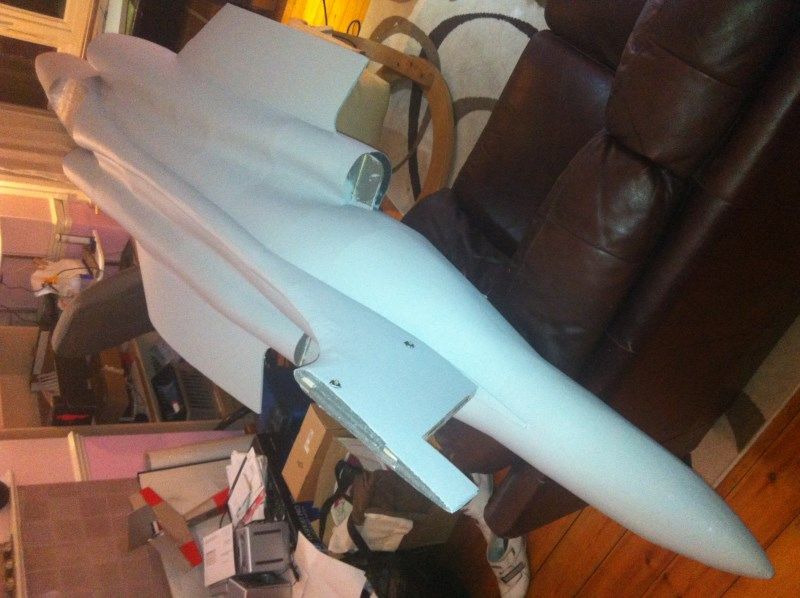 So far, there has been a 30% increase in weight, so it looks like this thing'll finish up at about 4lbs
Once primed, the panelling errors came to light. There is a bit of 'oil canning' in a few places, but I'm not too bothered. The next model I'll try using planking instead to get a smoother flow of the fus contours.