Have finally gotten back to the Bucc. Started today with some filling. Then a coat of PolyC on the depron, followed by the cloth. I'm using 0.6 oz cloth throughout. This pic is of the first coat over the cloth. I've now glassed the top and bottom of the stab and elevators and given it all three coats over the glass with a sanding between each.
I'll have to wait and see tomorrow once it's cured to see how the weave has filled. I'm hoping then that two coats of primer, rubbed between each, will give a nice finish to spray the colour onto.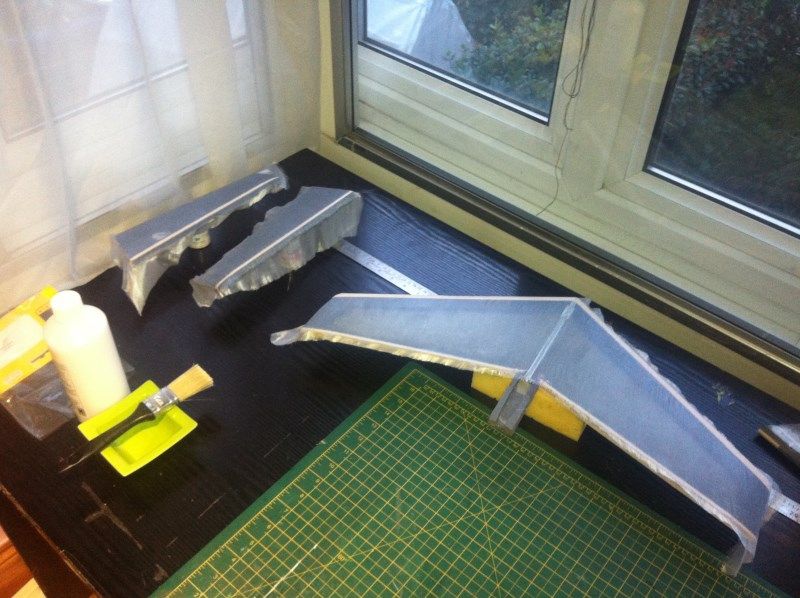 Me next to the thing so you can see how big it is.