This is my RC speed boat I built in January this year. The whole boat is made out of model grade ply of various thicknesses. The boat uses a surface piercing propeller which I also made from scratch.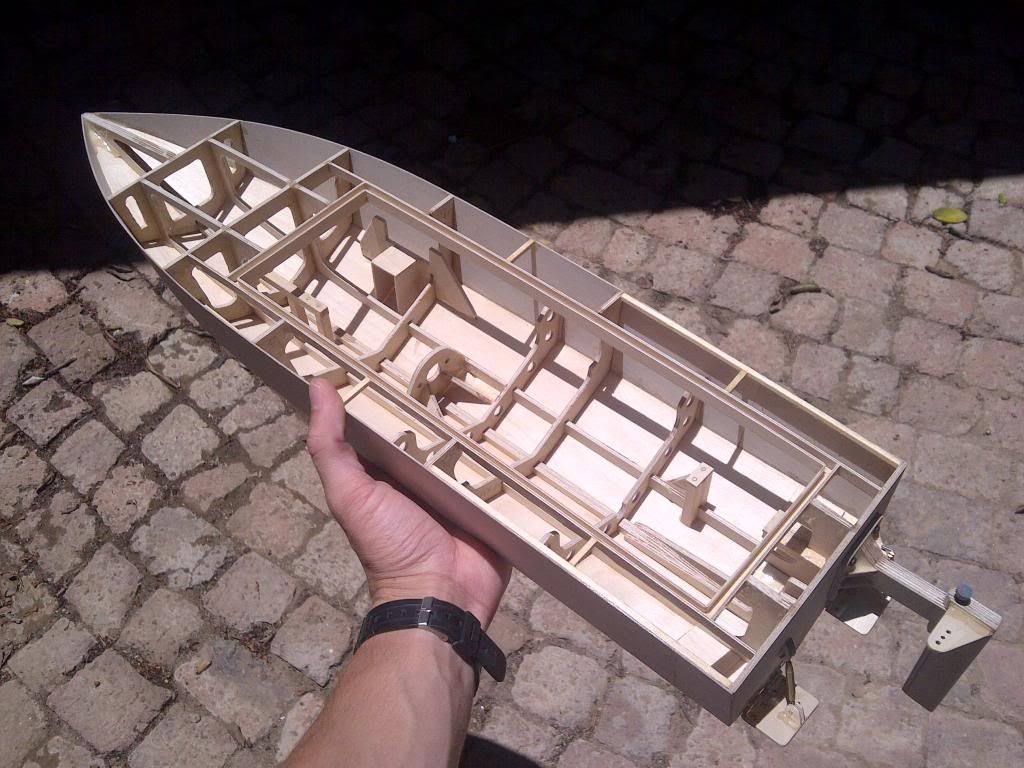 Starting by obtaining plans from the internet, I used these plans only as a reference, and made a lot of changes to the original design. By boat is a lot shorter than the original design.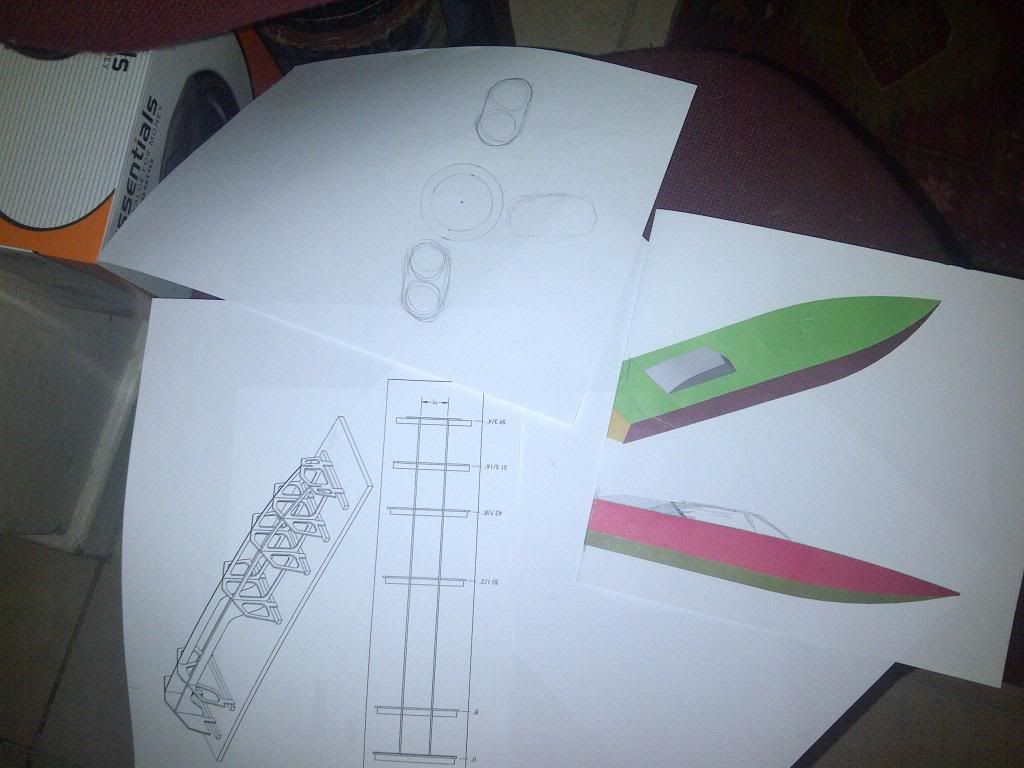 Cutting out all the ribs with a jigsaw.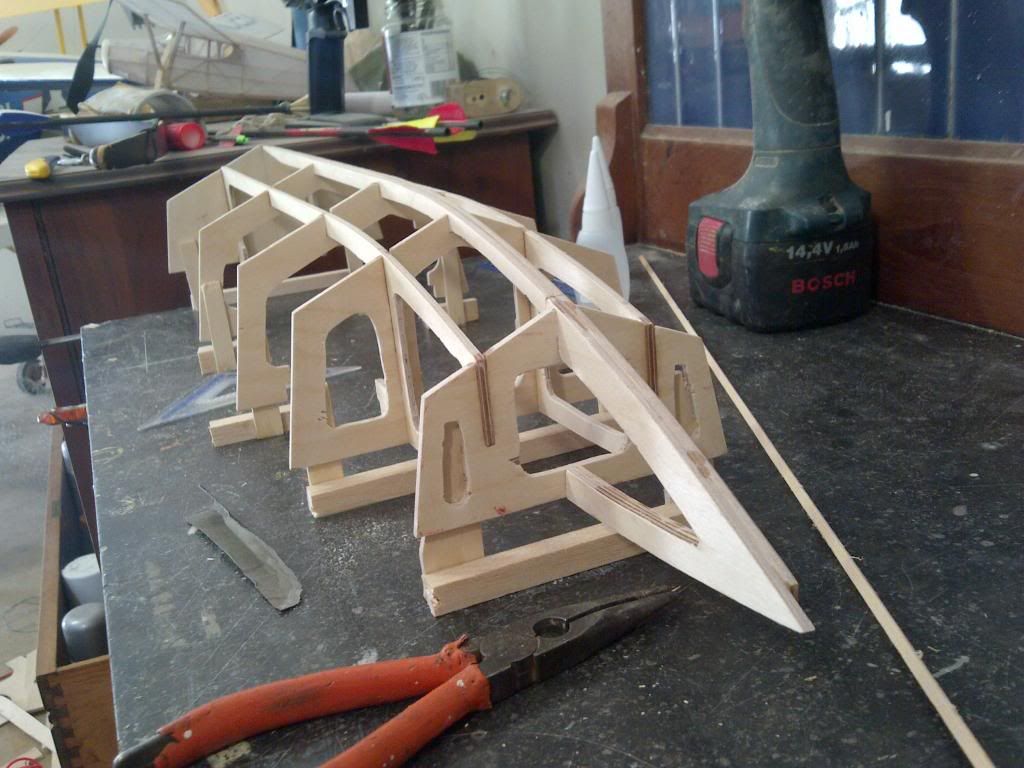 Starting to cover the boat with thin ply.
My new boat alongside my old smaller one, who is getting pretty tired.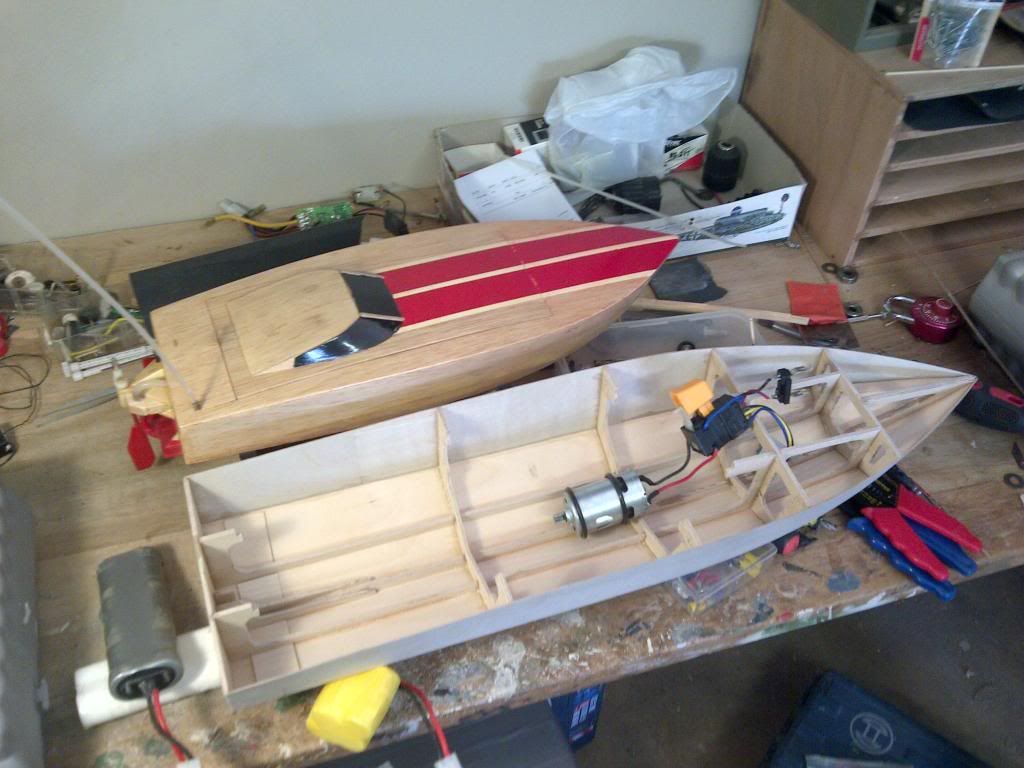 The 14V motor which will power my boat. I scratch built a clear plastic water cooling jacket around it. Water will be forced around the jacket as the boat picks up speed, keeping the motor cool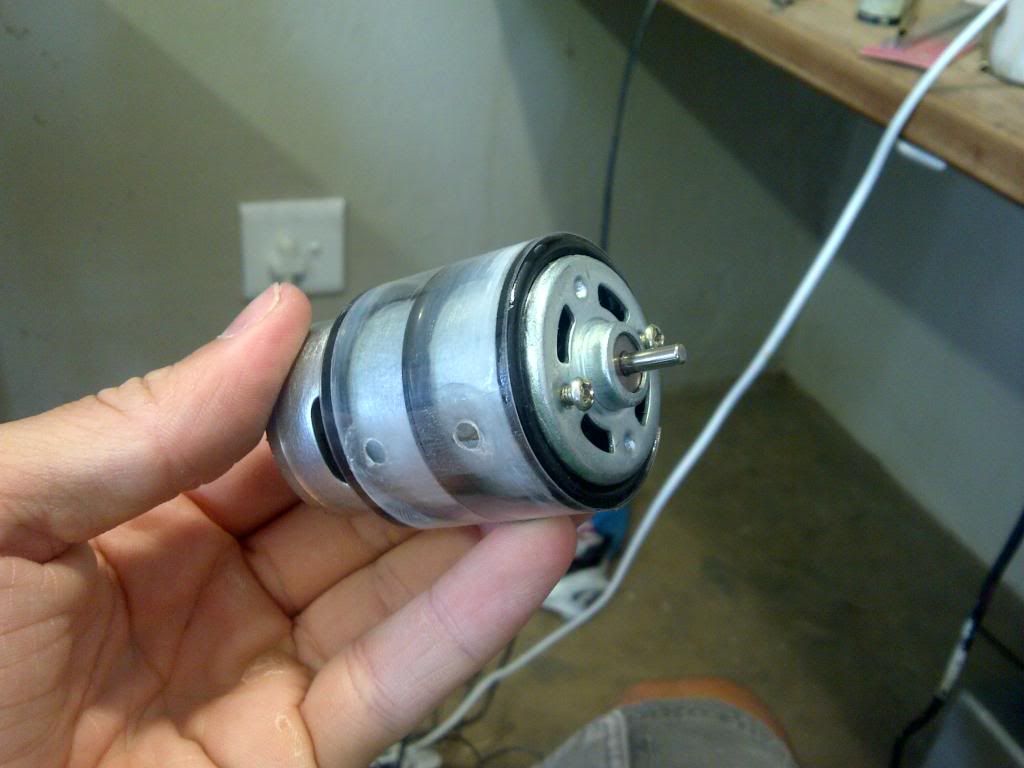 Inlet and outlet tubes.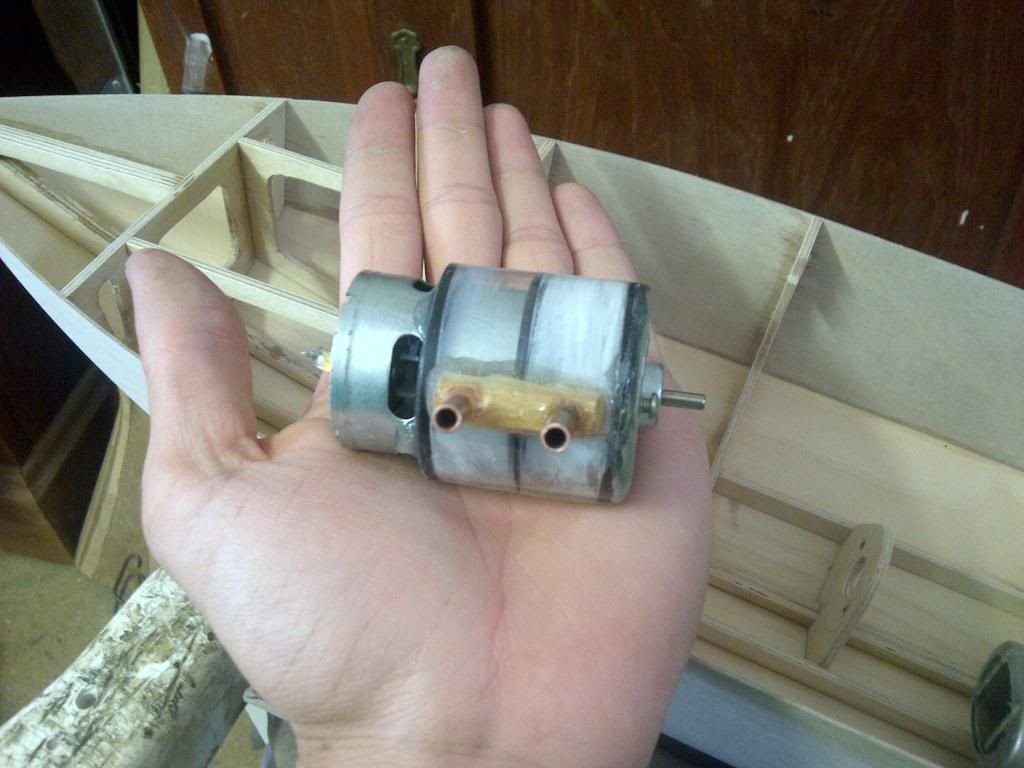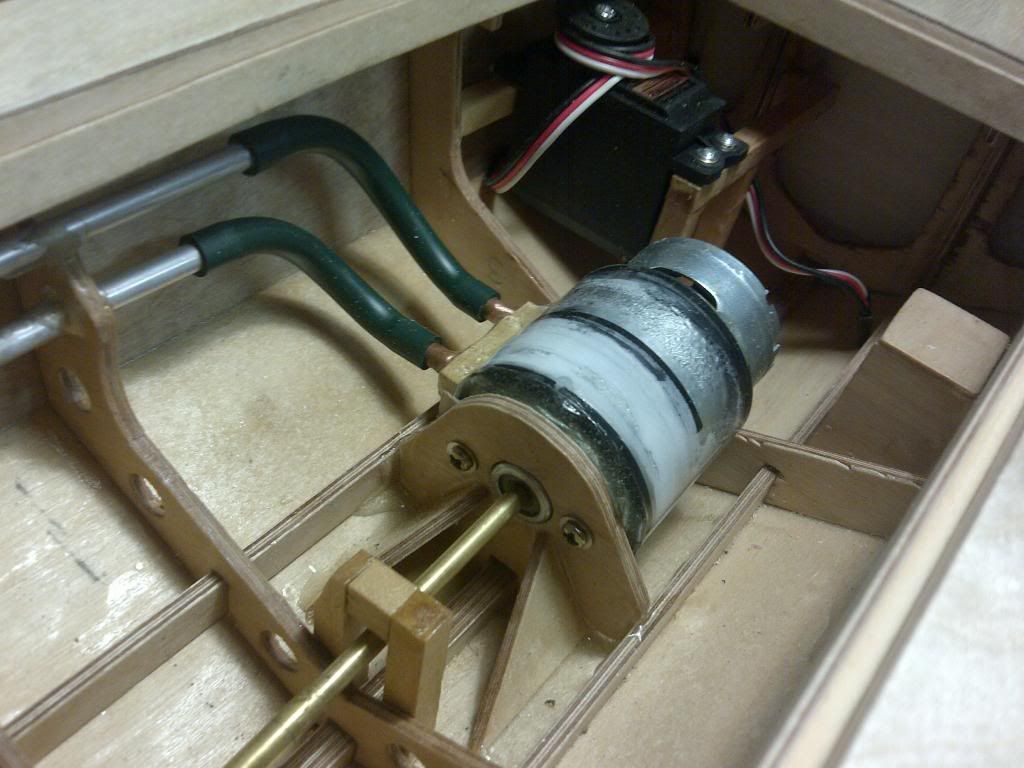 Fully adjustable trim plates and rudder.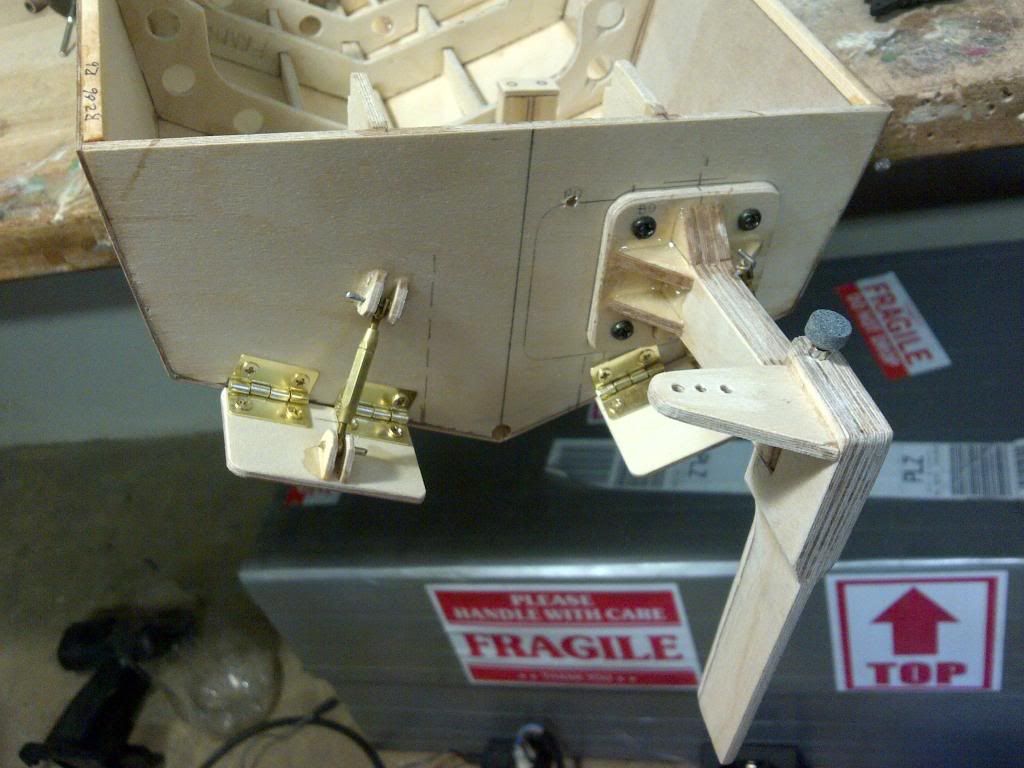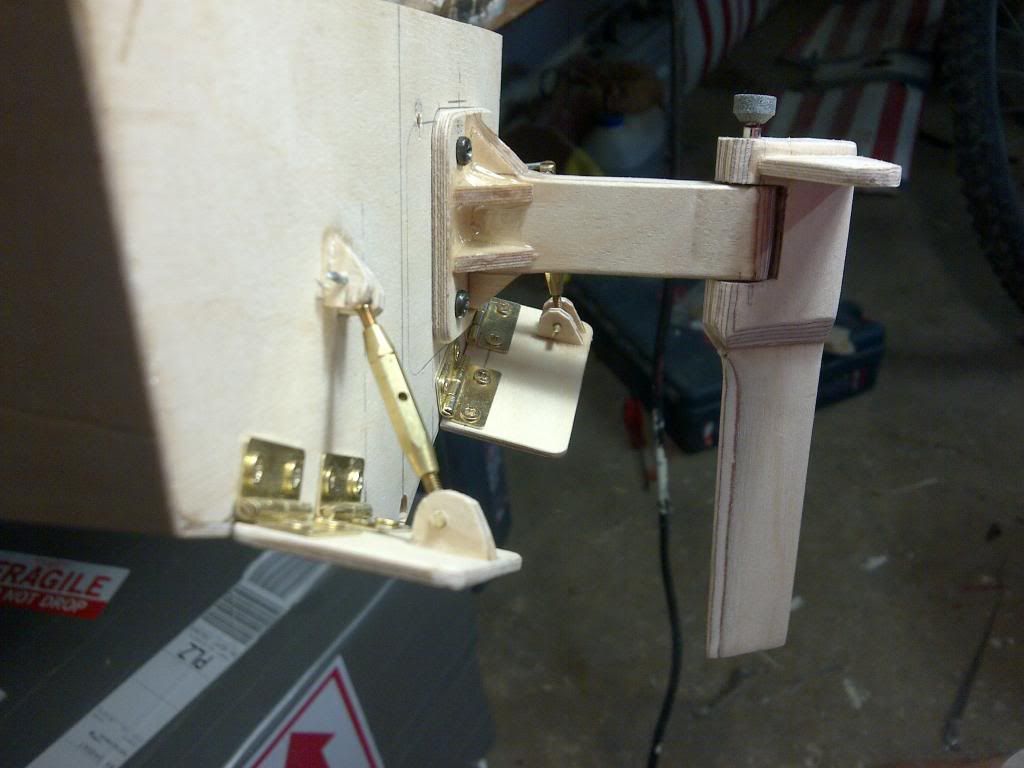 Speed controller setup.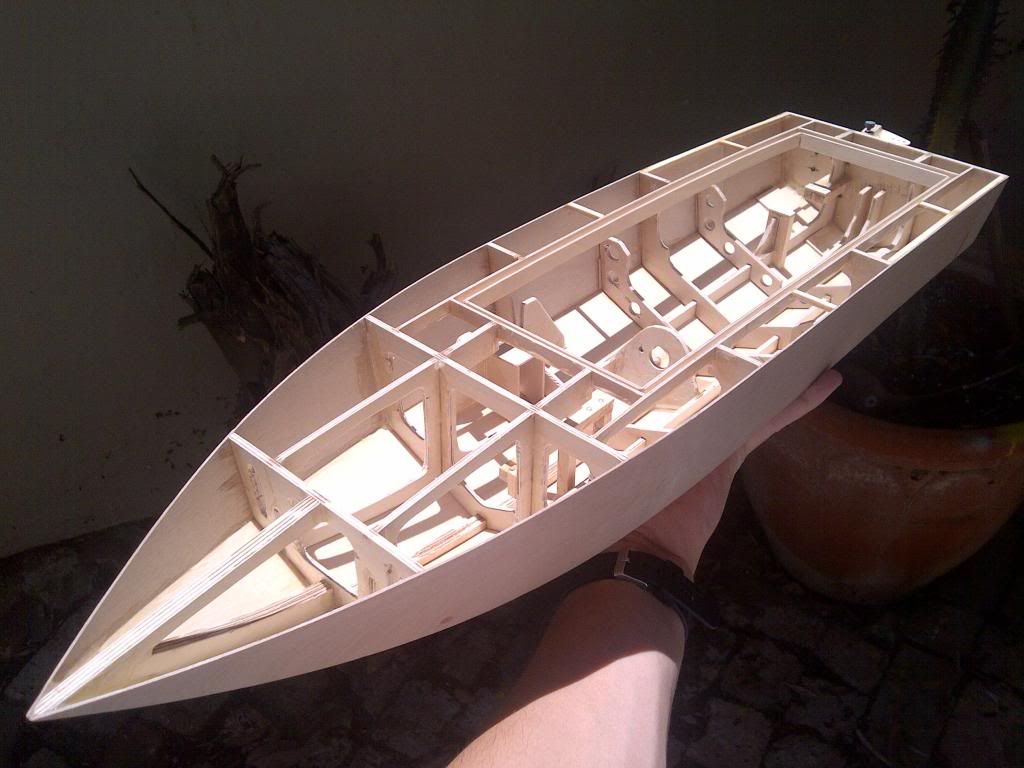 Buoyancy added.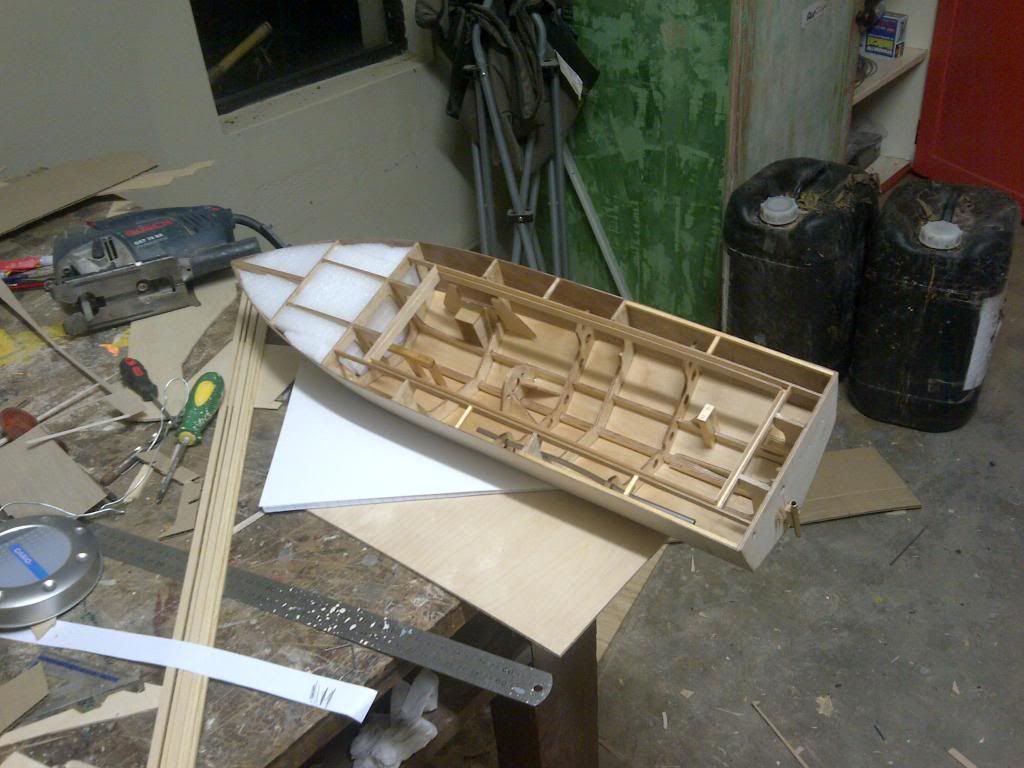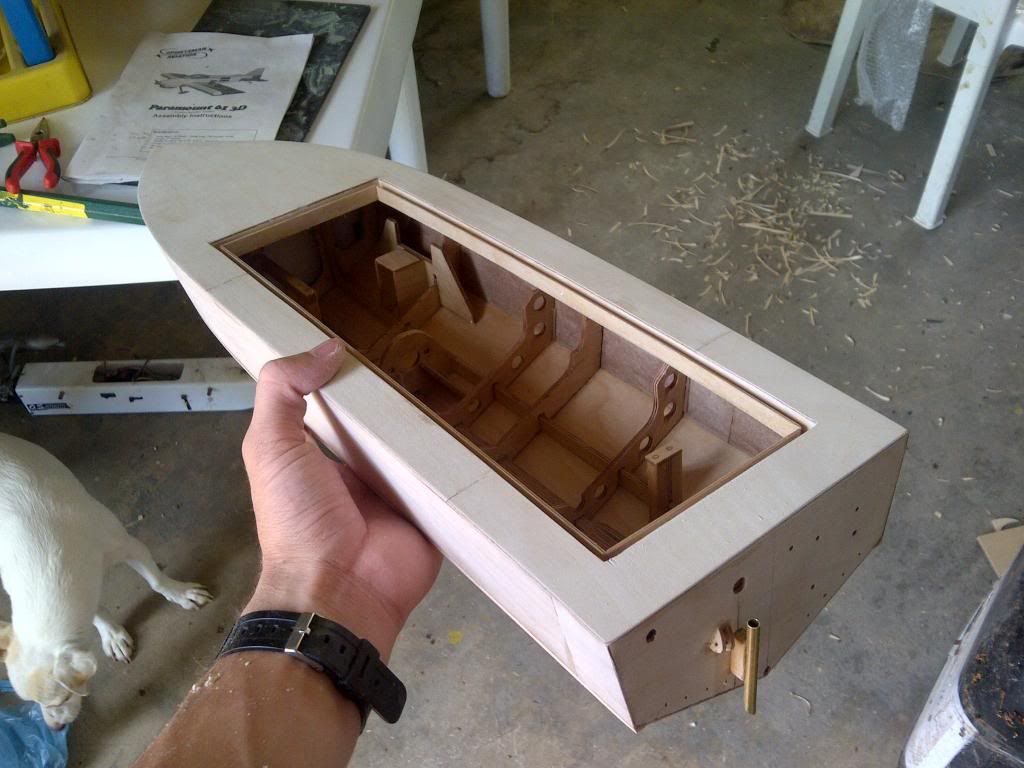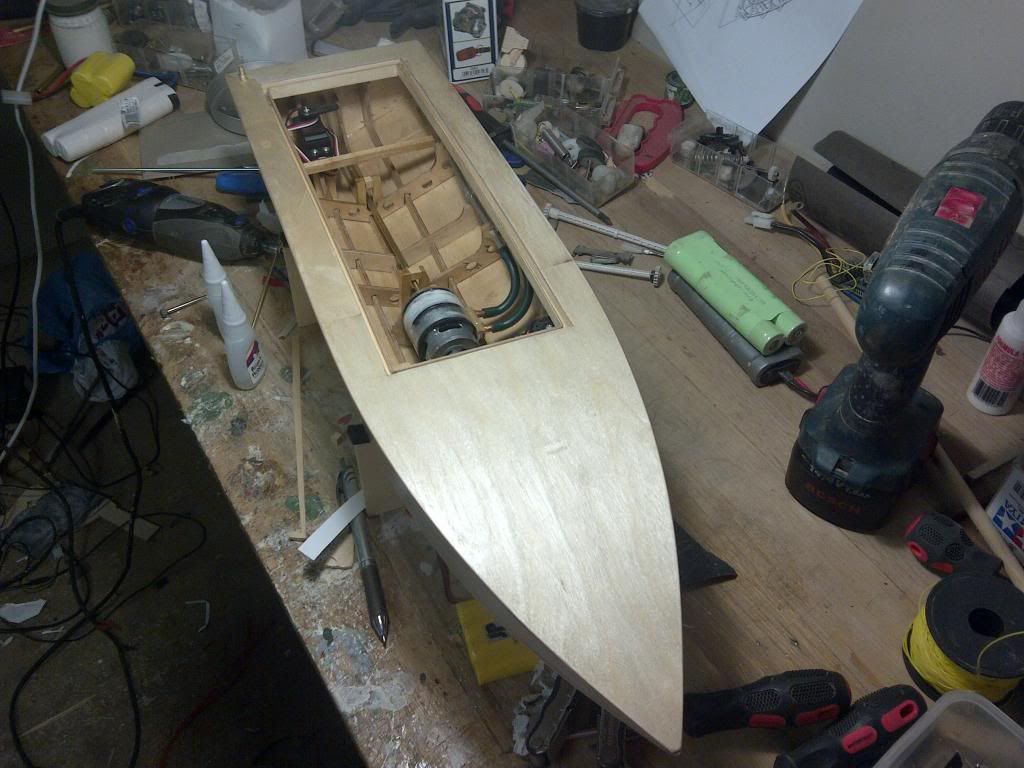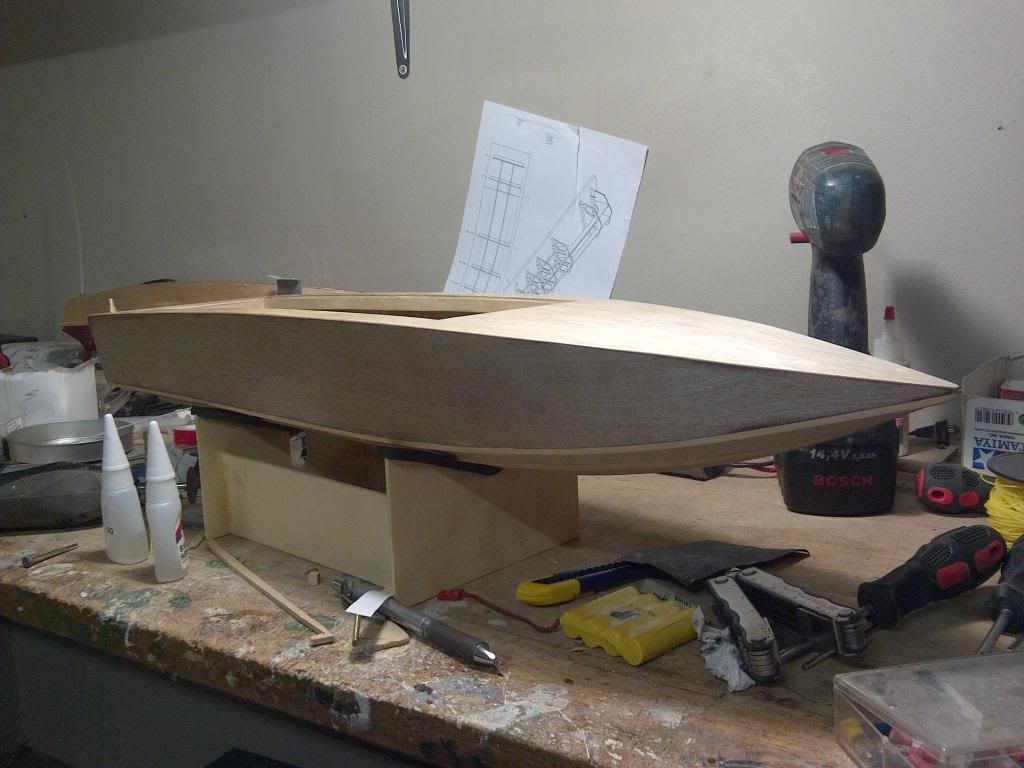 Drive shaft installed.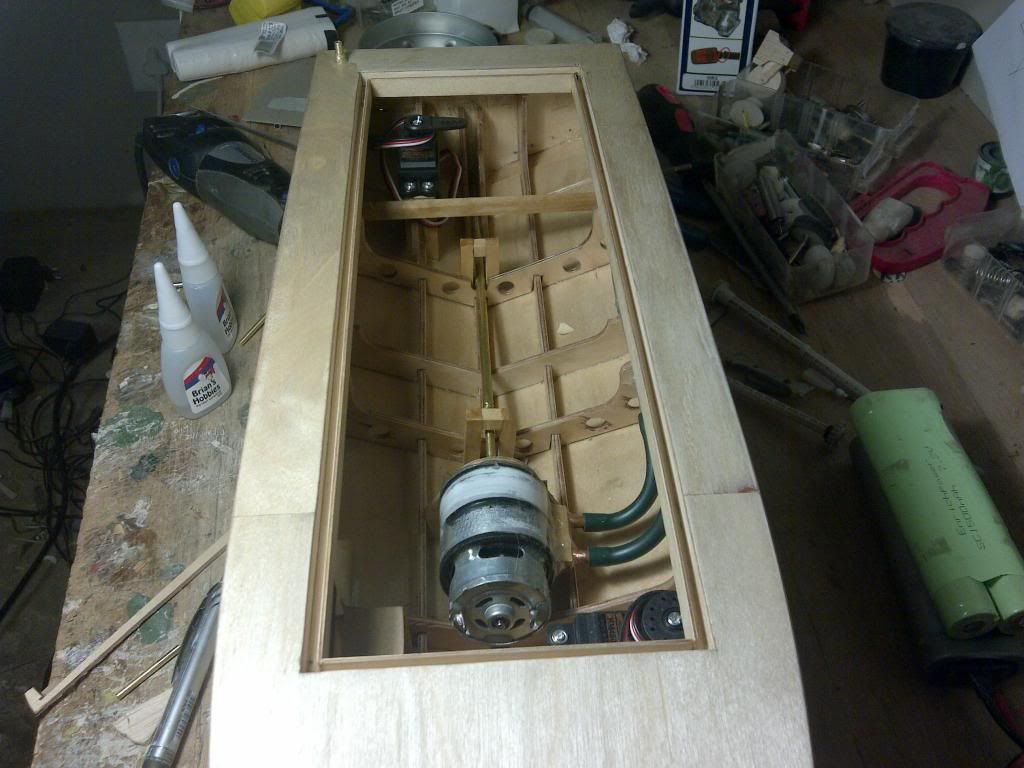 Spray rails added.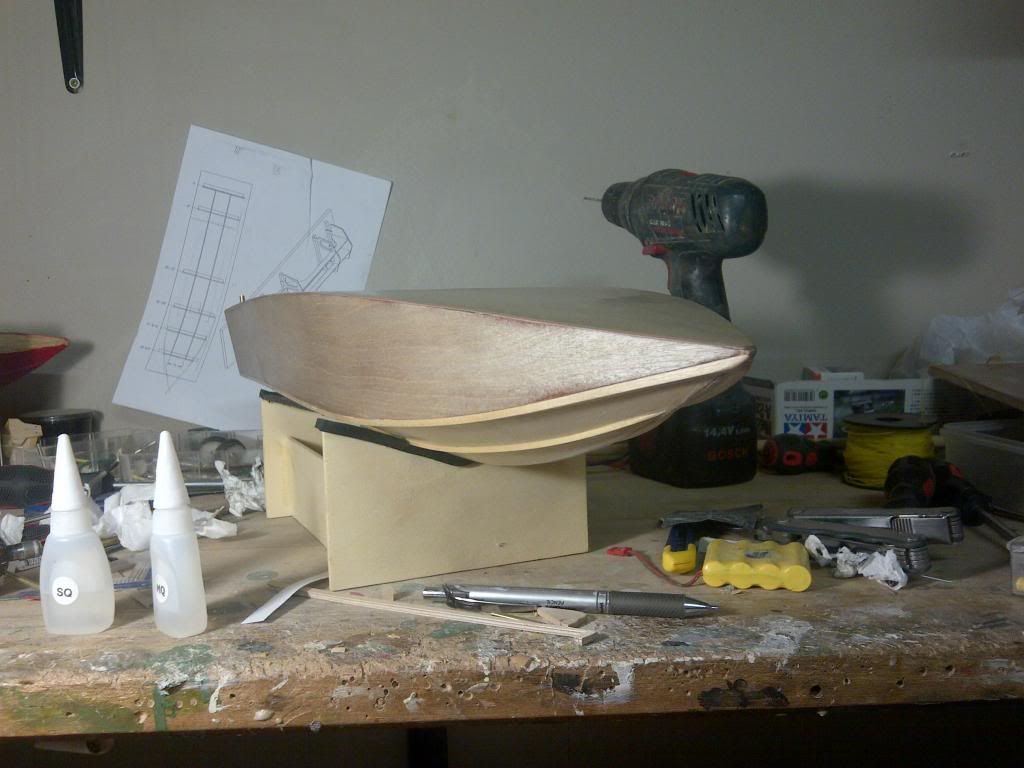 Home made propeller, I used brass plate, Q-bond and some commonsense.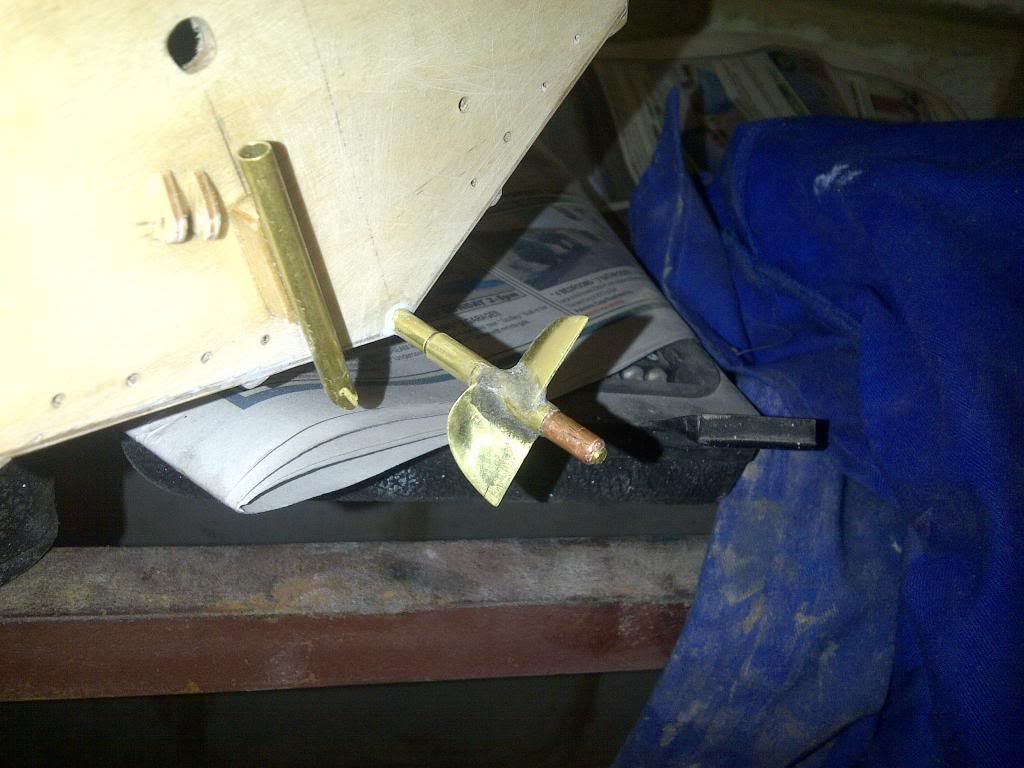 Paint!!
My Dad helping me out with the spraying.
A thing of beauty.