Started my new one last night...
Fokker DVI for rubber power with a 26" span. This is a peanut plan (13") that I've doubled. The scheme will be 'Fratz'
http://www.modelingmadness.com/review/w1/ger/goodind6.htm
First side of the fus going down: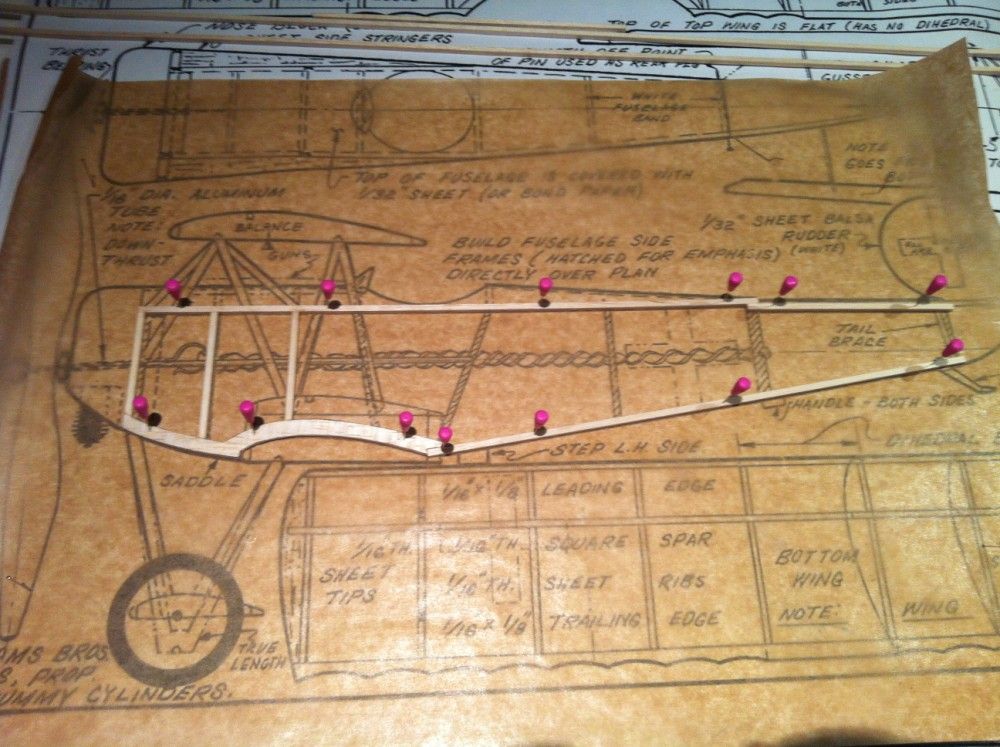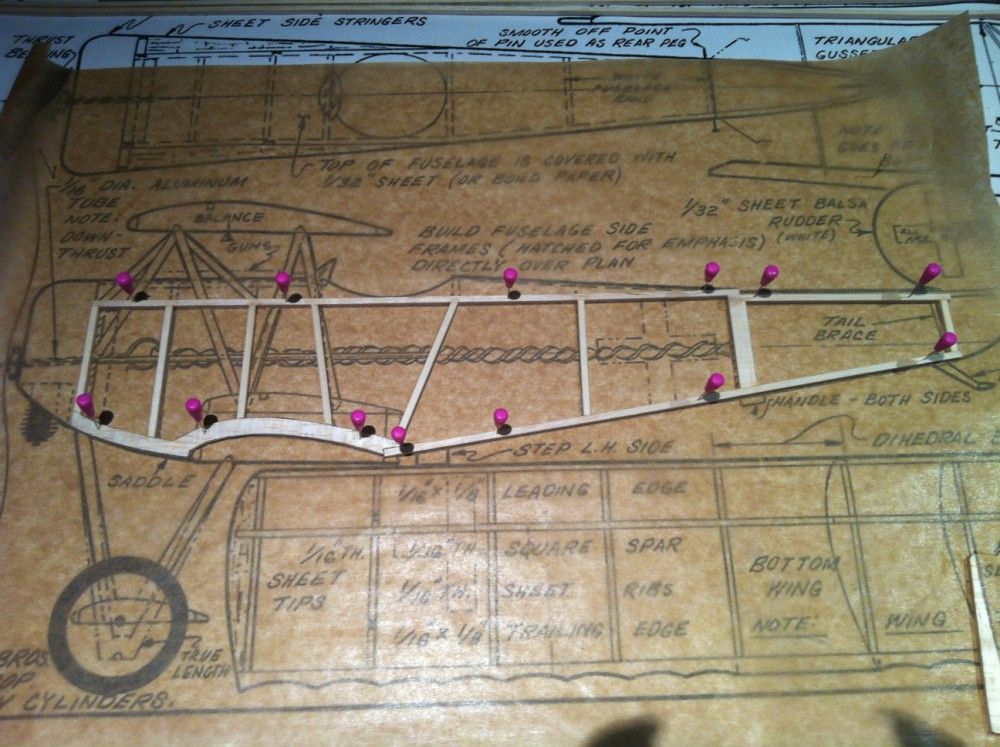 Both sides completed: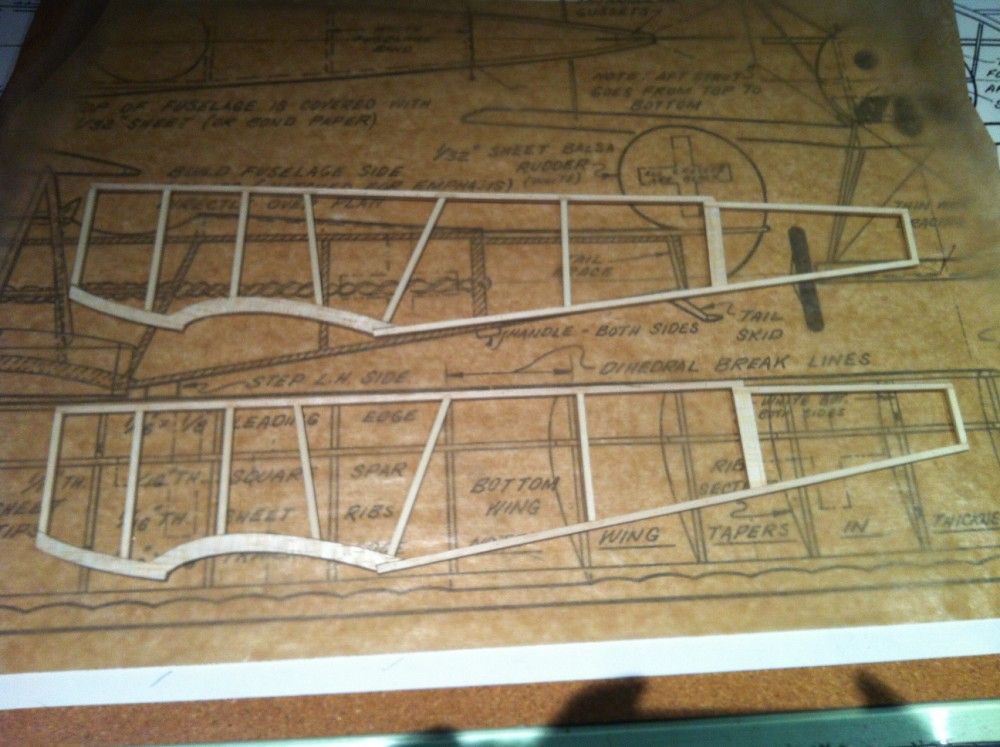 Bottom wing: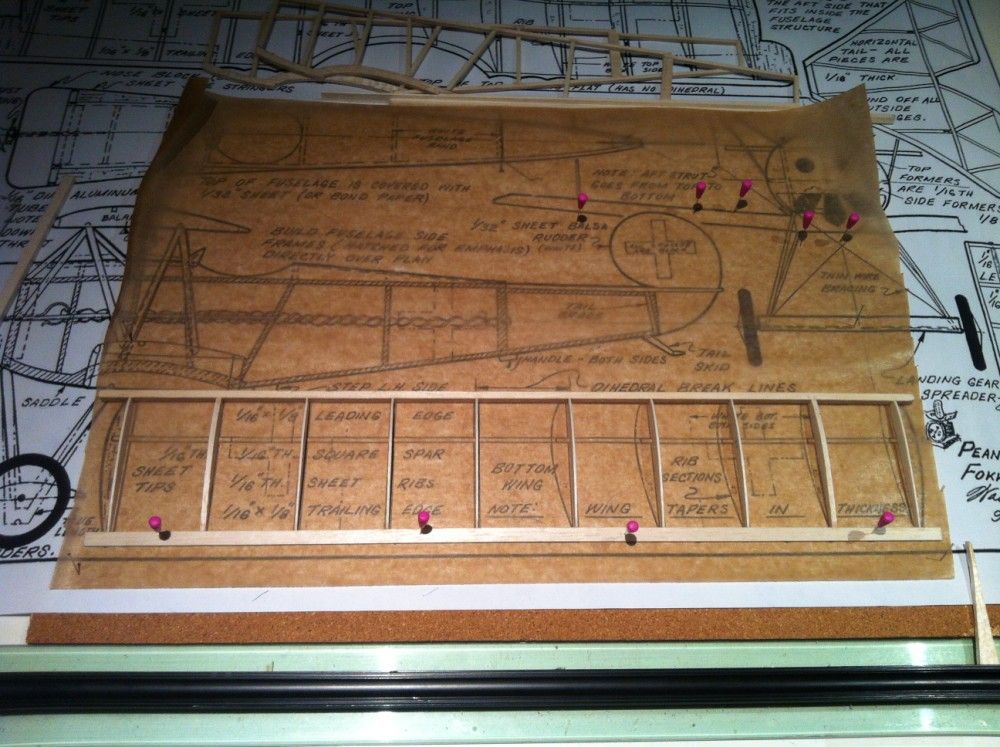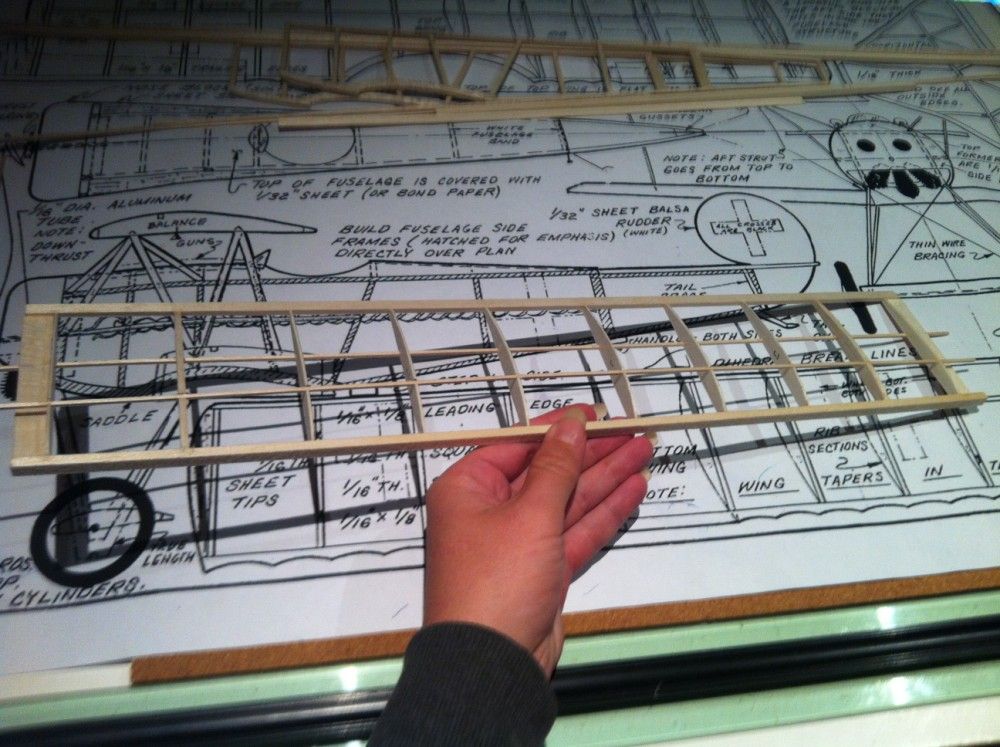 I use one of these little tools now to sand in the notches in the wood where stringers are needed. I have two sizes, 1/16th and 1/8th. Just a strip of sandpaper glued to the size strip wood I need. Soooo much easier than trying to cut them out with a knife: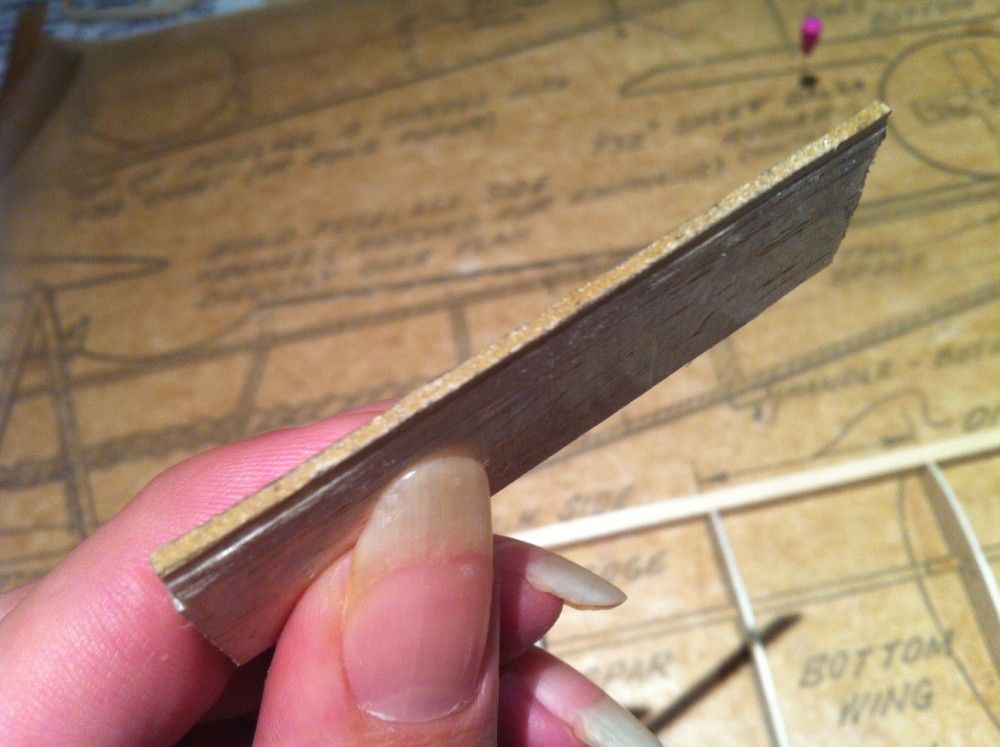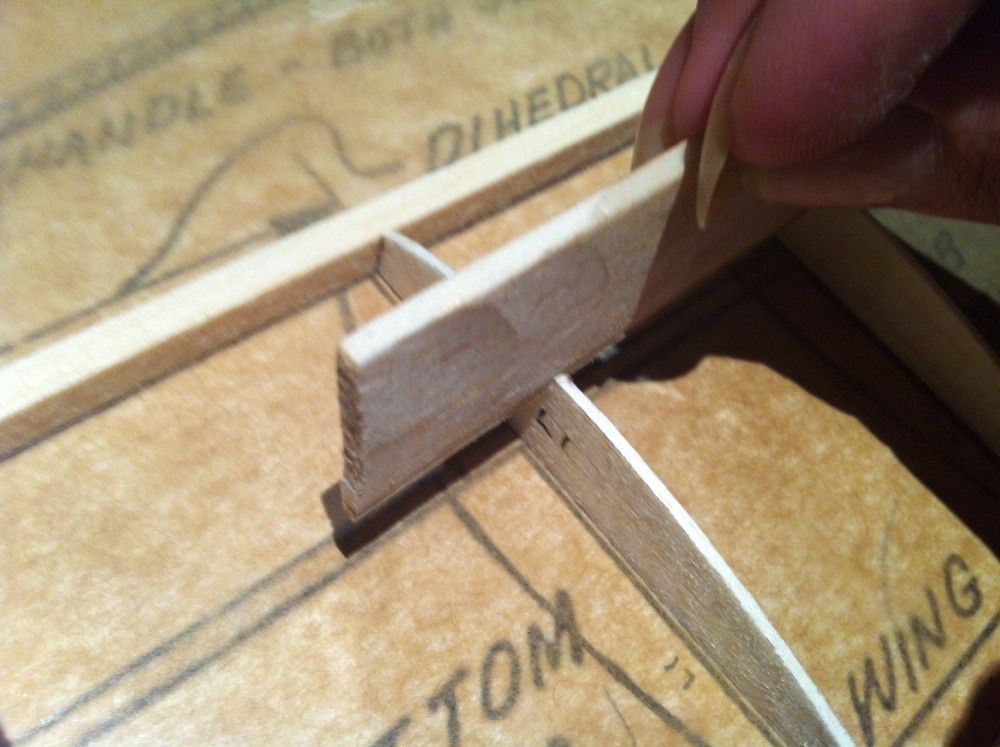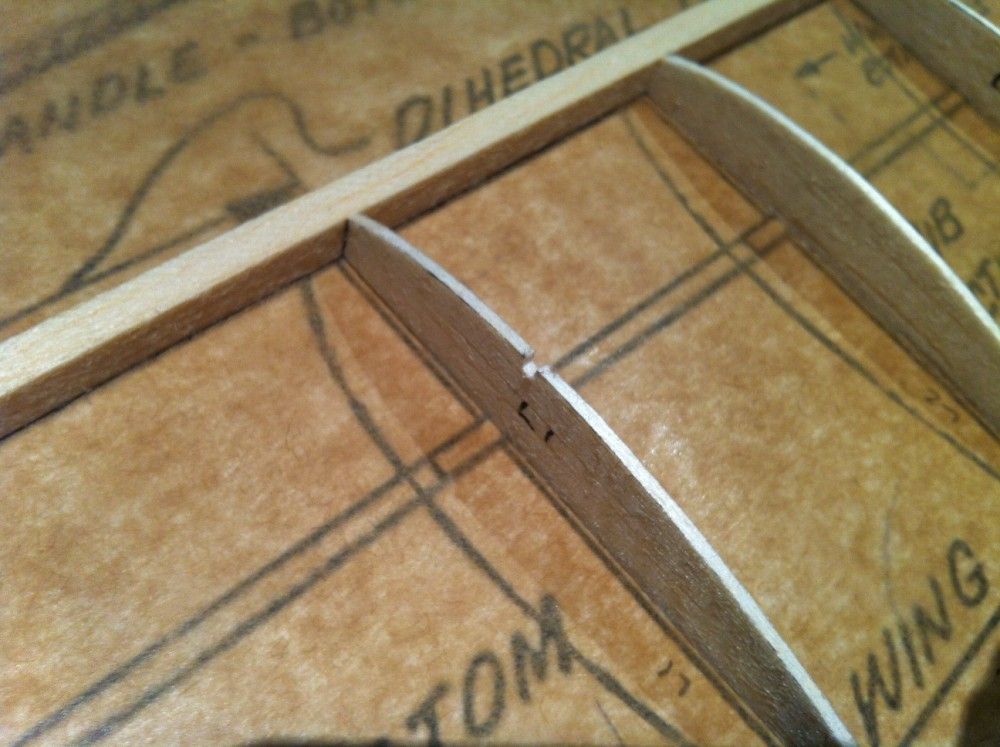 Top wing going down: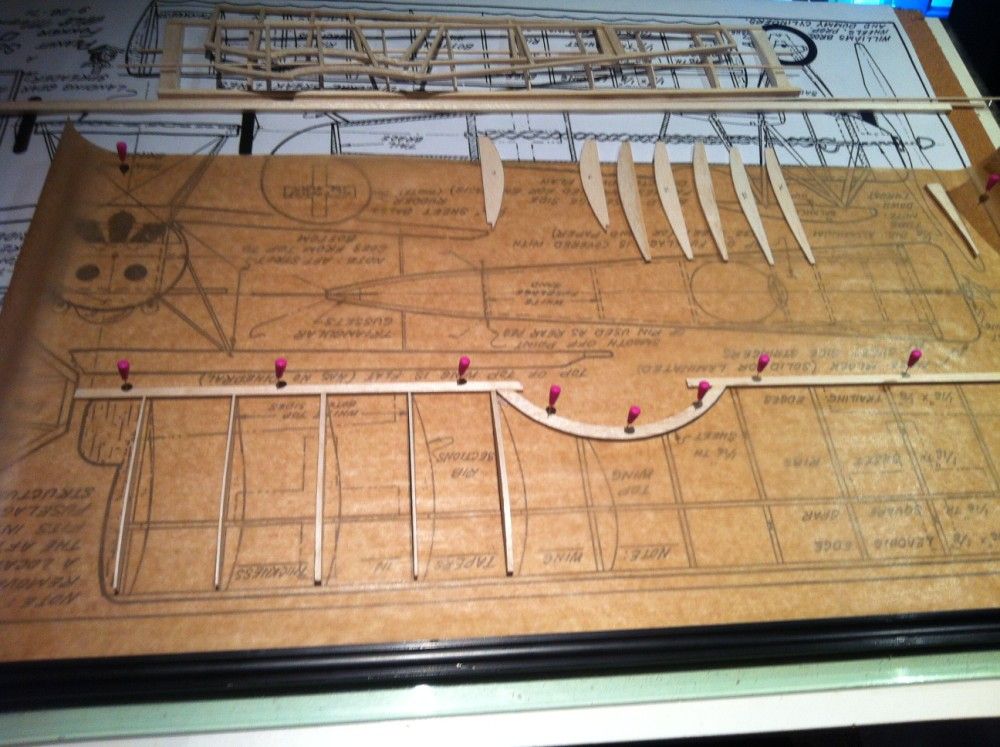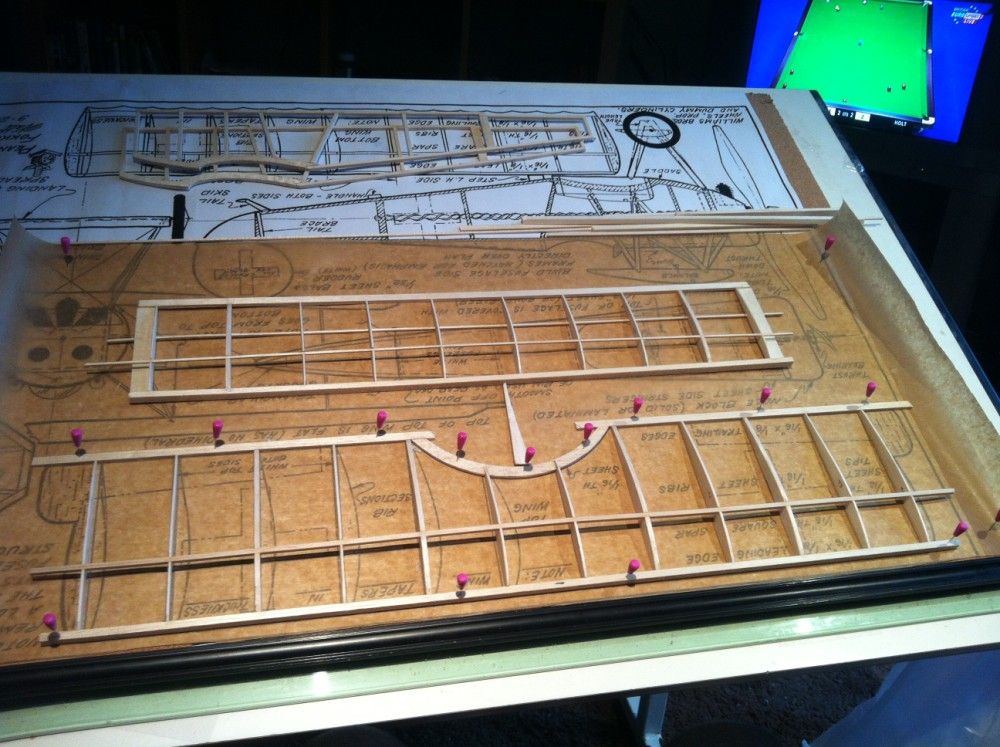 Here's a pic of a 16" span one I built a few years ago. Sadly it got trashed in storage.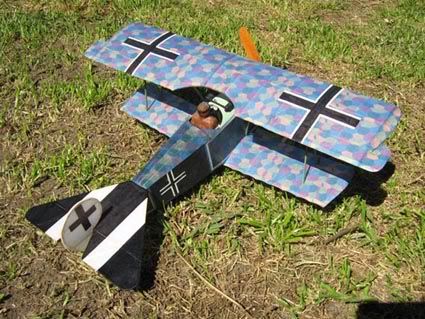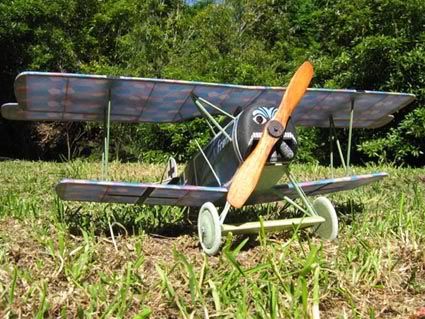 That was all printed tissue! I've got my eye on a nice A3 printer so will do this big one with printed tissue too.