When I have finished build my RCAF Hawk CT-155, I have three 1/35 kits to build and they are as follows:
1) TAKOM AML-90 which will be done as the SA Eland Mk5 when they were loaned to Rhodesia in the 1970's
2) TAKOM G6 Rhino which will be done in SADF Nutria Brown as seen in the late 1980's
3) Hobbyboss Olifant Mk 1B which will be done as the Olifant Mk 2 in SANDF camo.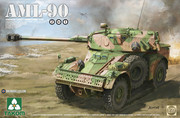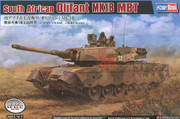 I now have walk round photos of all the vehicles including photos of the Eland 90 in Rhodesian service.
These are what I plan to build this year as well as 2 x 1/48 US Navy aircraft (F14A Tomcat and A-1H Skyraider).