patrikf wrote:
Looks really nice.
Could you please upload pics from build, if there's any, or even some references for required changes?
I would like to build Eland 60 and 90 se day
There are plenty of photos on the internet showing the Eland 60 and 90. Be aware that the rear deck and back end of the Eland 90 varied depending on which Mark you are doing. The Rhodesians used the Mk 5.
Next on my list is a Rhodesian Eland 90. Again the various mods to be done including fitting a .303 Browning on the turret in front of the hatches and the spare wheel on the rear top of the turret. Also the rear deck and rear mods.
Eland 60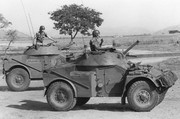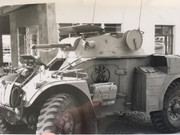 Eland 90 Mk 5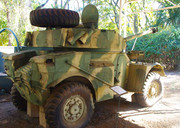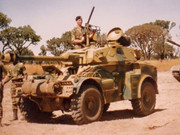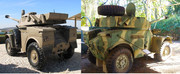 Picture showing rear deck difference of the Eland 90 Mk 5 to the French AML 90
Eland 90 Mk 7