OK, here "55" is in all her shot up glory.
I was not a super detailed build, just wanted to do something a little different.
The ripped fabric was made from white crepe paper attached on with watered down white wood glue.
Just a little waethering, some oil streaks and exhaust stains.
I added the cockpit "handrail" from wire, the "towlrail" antennas from stretched sprue, blade antenna from plastic card.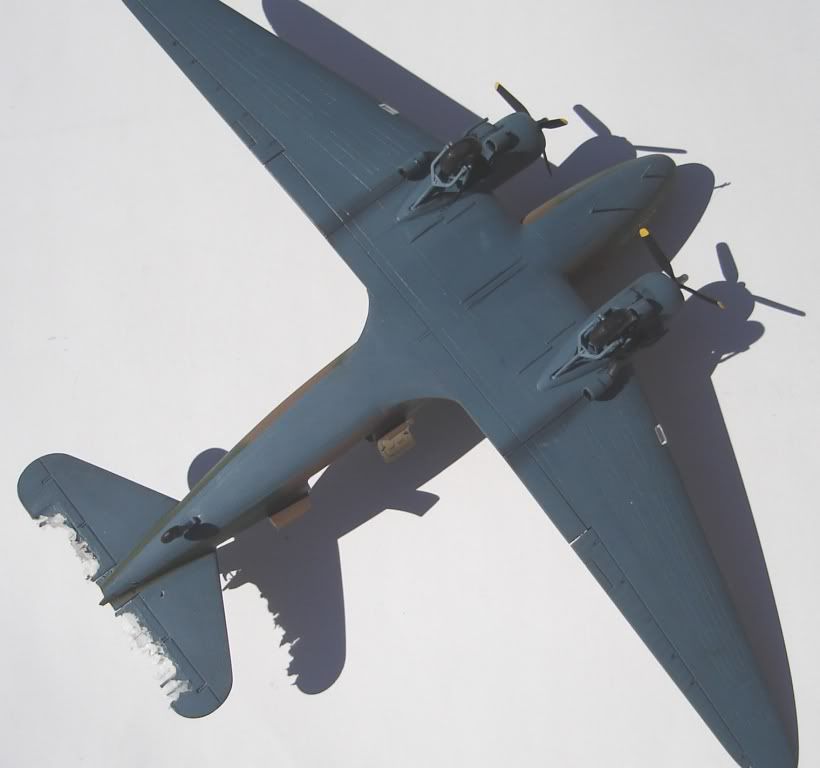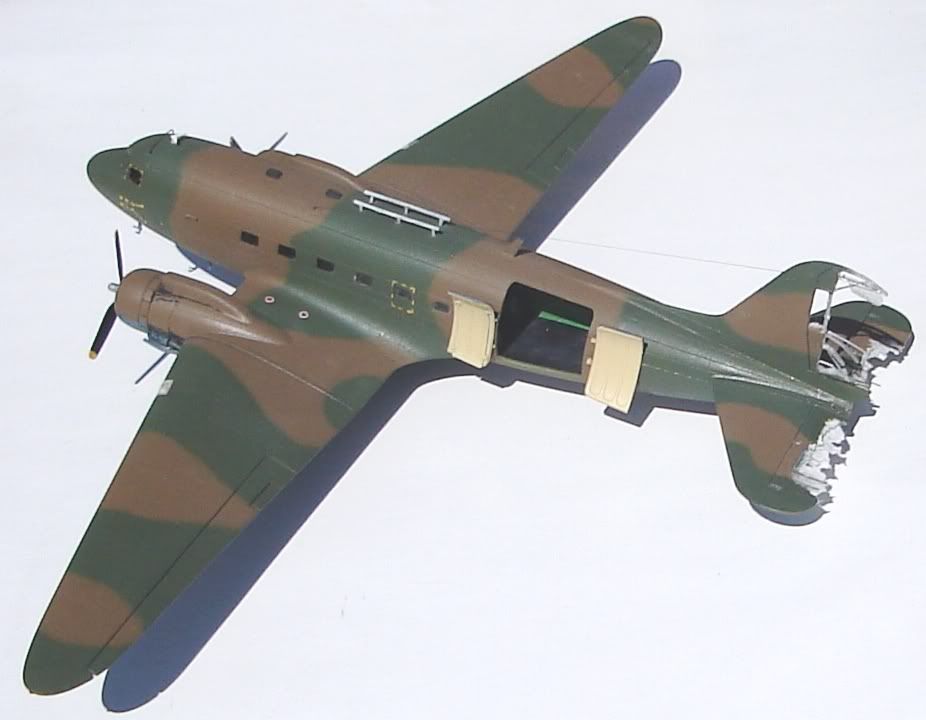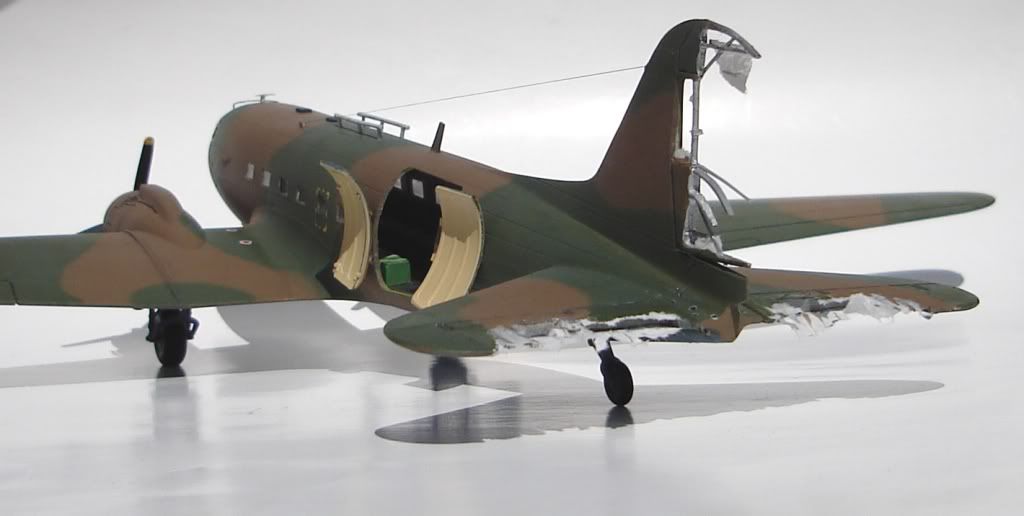 The green in the pix is a little to "green" as I took the pix in sharp sunlight, to the naked eye it compares well to the reference pix.
Theuns