I have finally completed my Stuka. What I expected to take one year has now almost taken 3years.
Here come a few pics of the complete model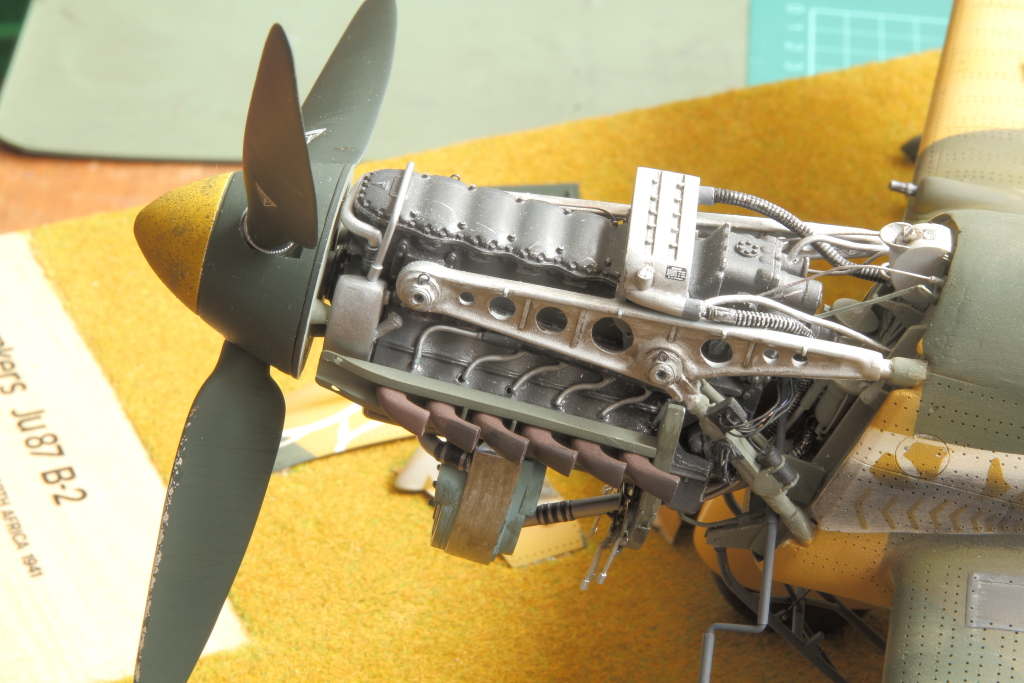 As you can see I added the crank for starting the engine.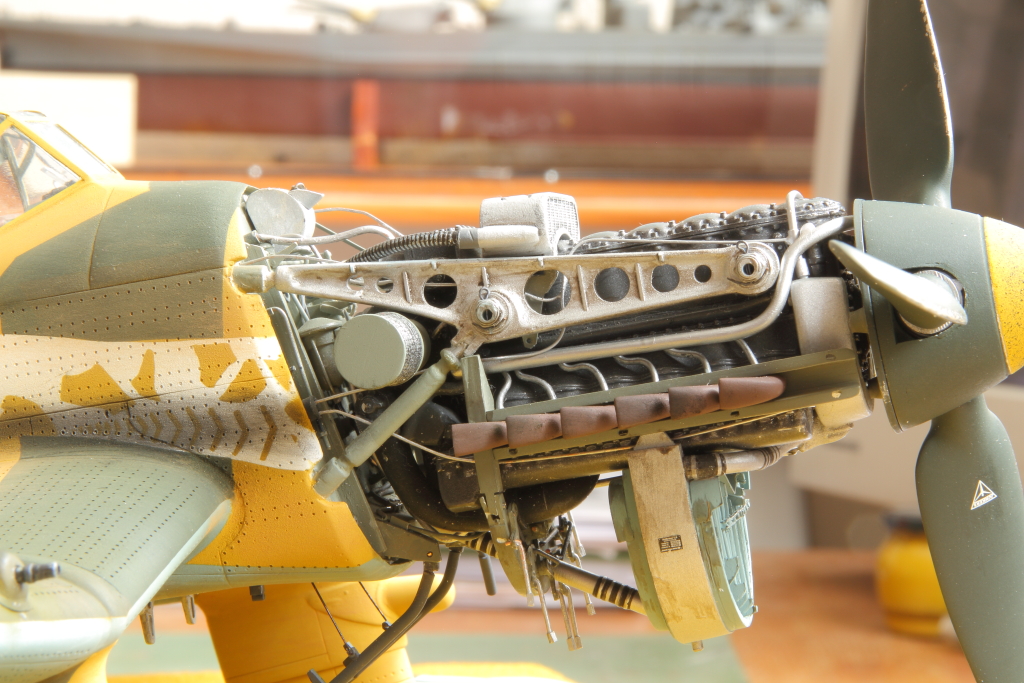 The engine from the right side. The rods dangling down bedind the radiator are connecting rods for the cooling flaps of the radiator fairing.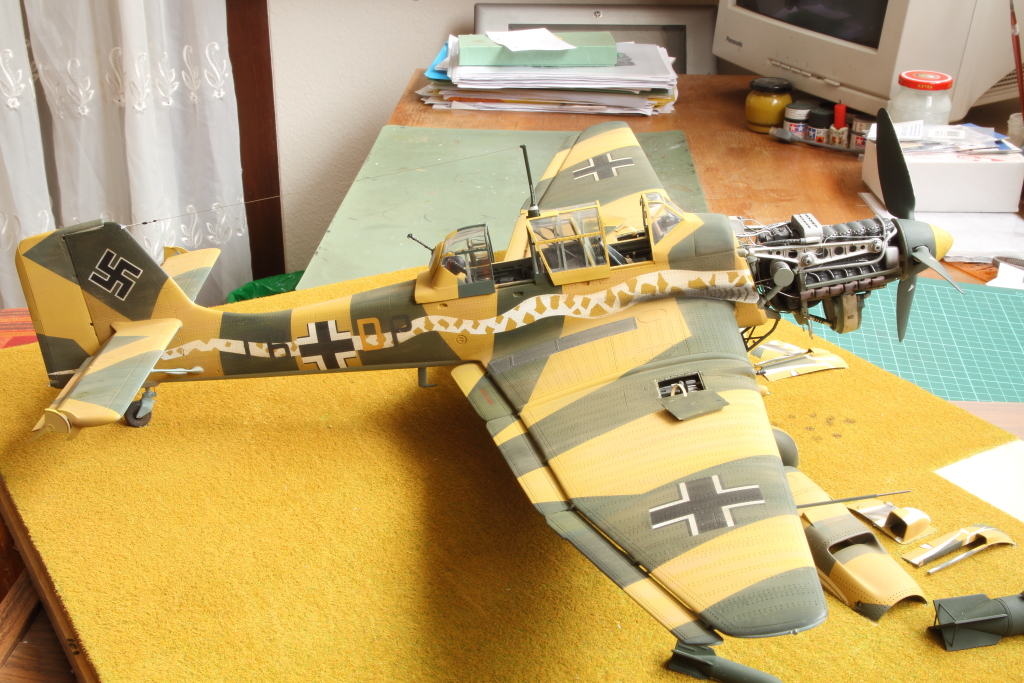 An overall view from the right. The gun acccess covers were connected to the airframw with a strap, so they couldn't be removed.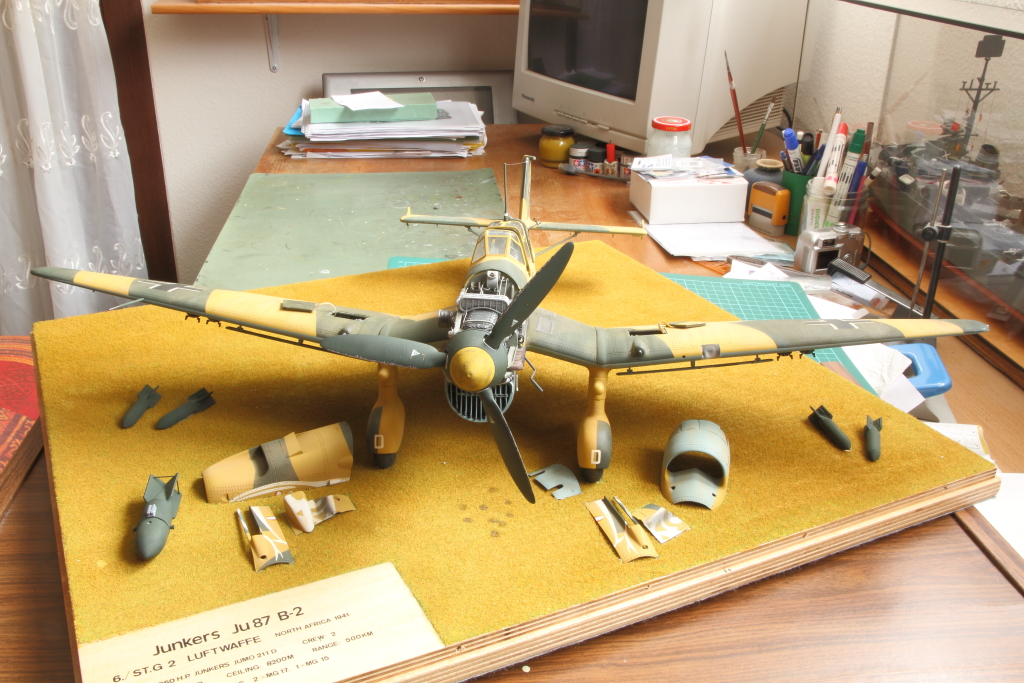 A frontal view with all the covers and bombs in view.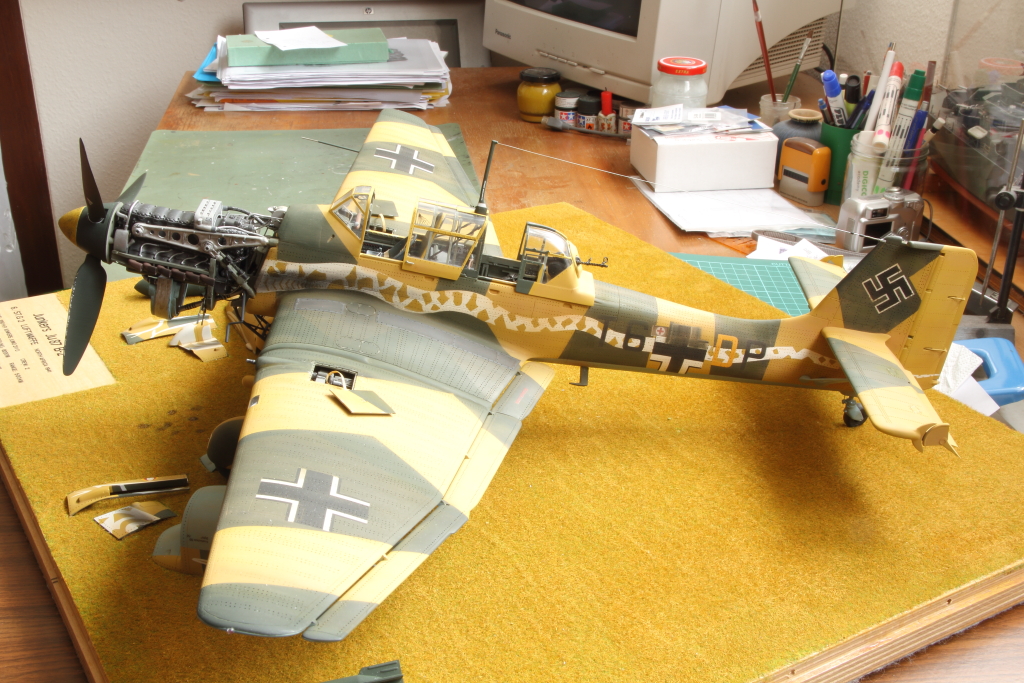 View from the left.
Finally, to protect all this delicate items, I built a case around the whole thing. So no damage to any part will be done by vigorous dusting.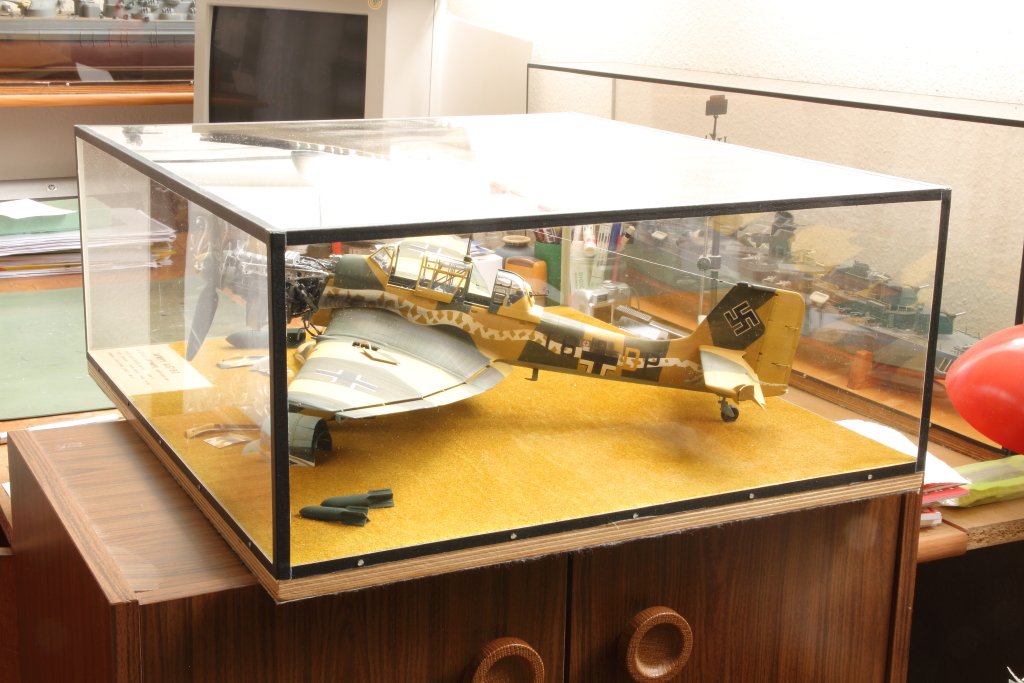 Now I'm ready for the next model. I might finally get to finish my Mosquito PR. XVI conversion of 60 Squadron SAAF that has been laying on my workbench for years because of a lack of a suitable canopy.