After working quietly for a long time I thought a little update is in order-
I'm still in the process of re rivetting the whole model.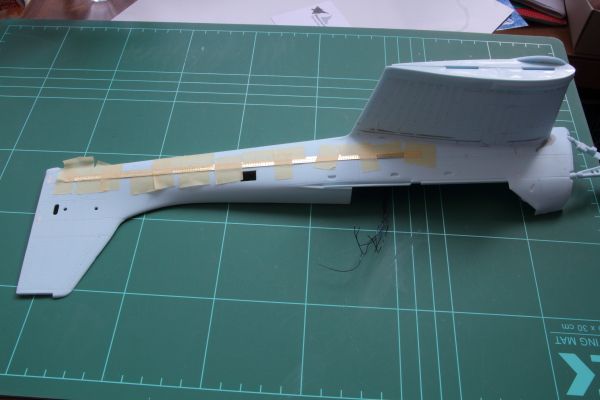 The two fuselage halves and one wing is done. I made myself a template from a strip of Brass sheet.
Into this I drilled two rows of 0,5 mm holes. That alone took me hours.
Even with the template it takes ages and your eyes get tired after a while