Thanks guys !
It's easy to bend the photoetch belts to provide a more 3 dimensional effect. The bras photoetch is quite soft and pliable.
Here's the first bit of pastel weathering going on :
Plain wing before applying pastel :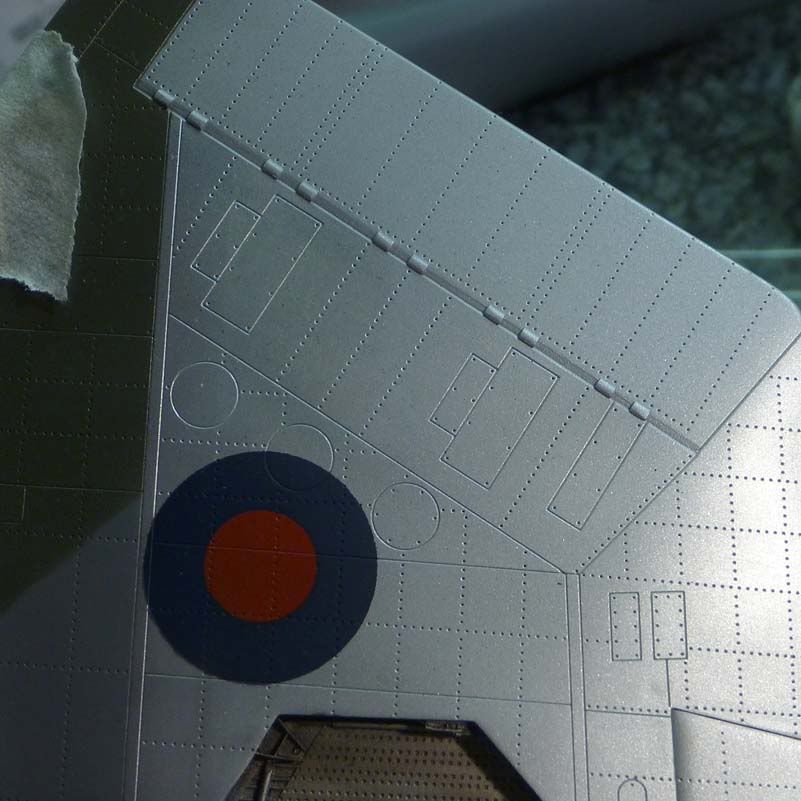 Pastel dust (dark grey) gently worked along panel lines and rivets using a soft brush :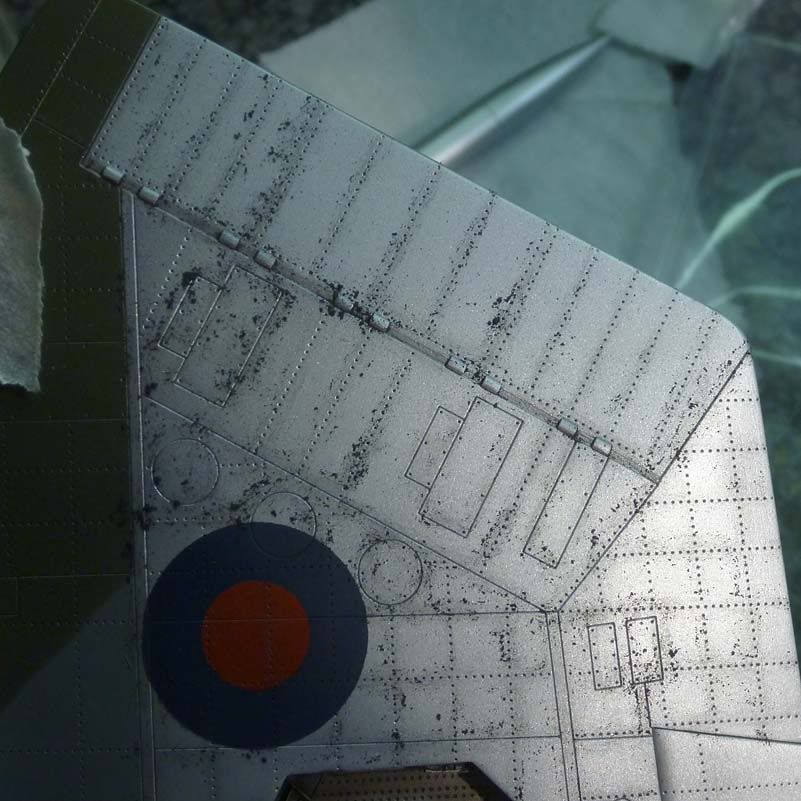 Dust blown off and remaining pastel worked onto surface with large soft brush :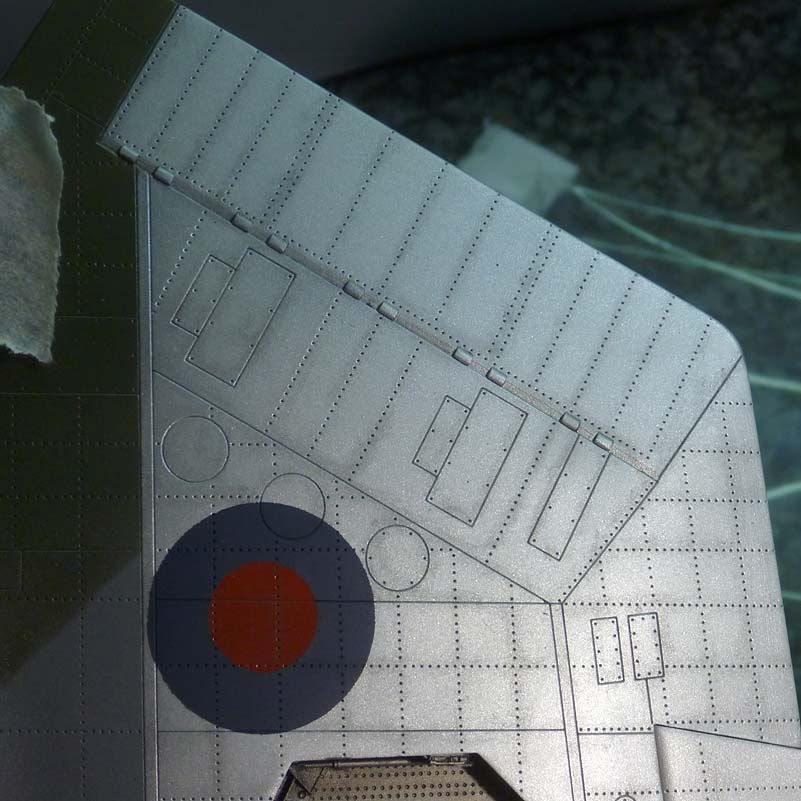 Apply more pastel in localised areas - this time black pastel to simulate oil leaks around aileron hinges :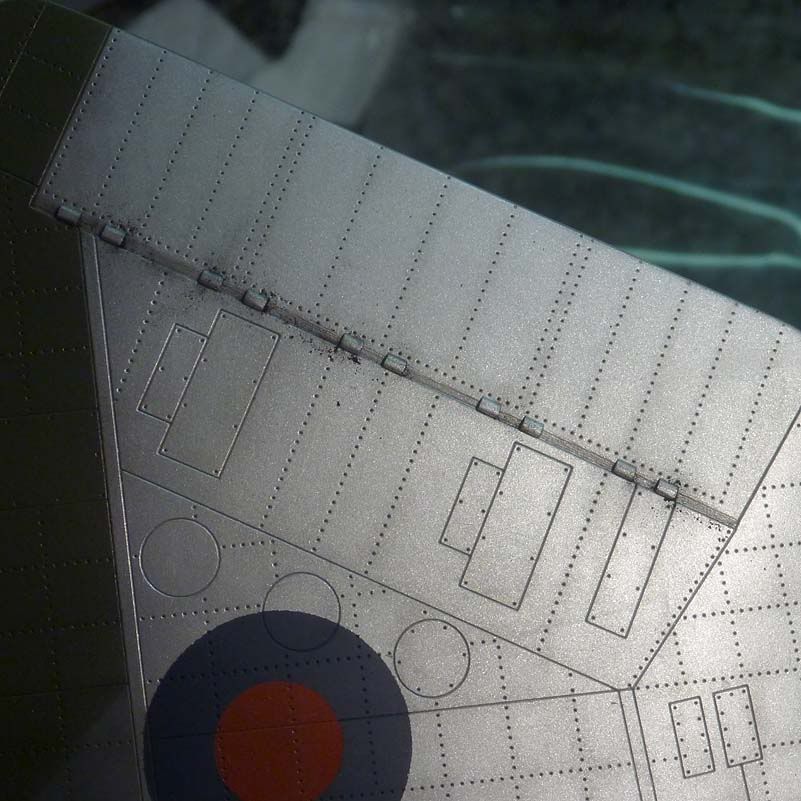 And even more localised pastelling - very short stiff brush used to simulate leaks around panel fasteners etc.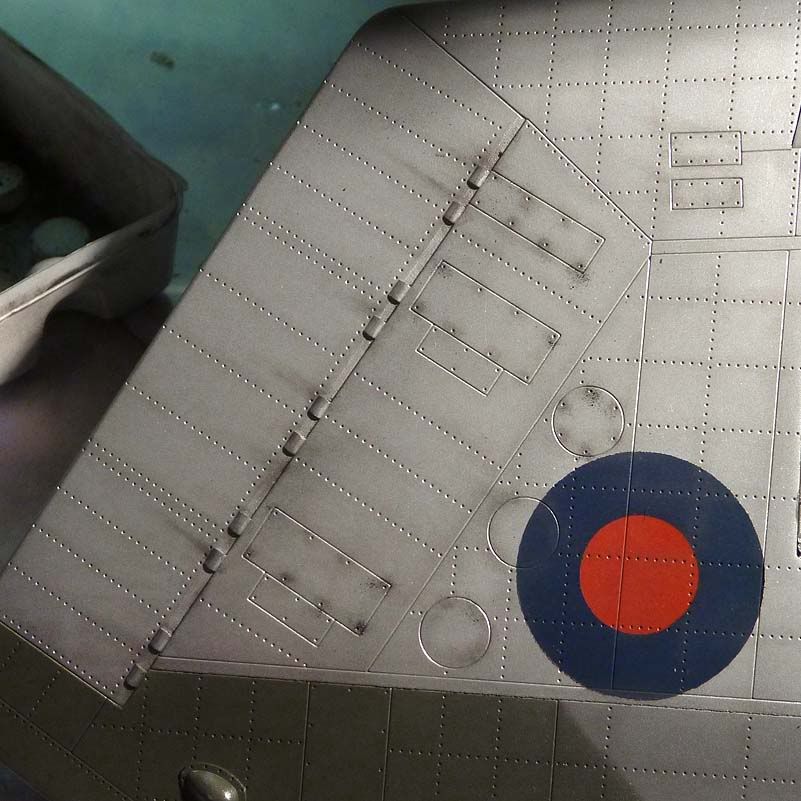 All residual dust worked into surface, some orange added for effect to simulate hydraulic fluid :