What is interesting is that the sprues are numbered but not the parts. You have to refer to the instruction manual if you need to find a part.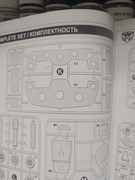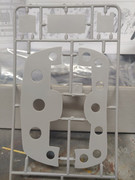 Not a lot of clarity as to how some of the parts should fit together. So a lot of dryfitting and fiddling is required.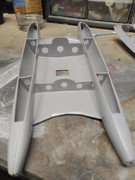 That bit took a while and I had to jump a couple of steps in the process to make sure that everything will fit.
Luckily the plastic is soft so I was able to manipulate the parts so that they can fit. There isn't a lot of locating pins or gates to make the parts fit properly so you have to move the parts in place and then glue. At least there is a lot of forgiveness so you are able to manipulate the parts so that it lines up.