Thanks mamba
It's not my cleanest build so far but this kit doesn't fit quite well and I just want to finish it. I'm focusing on paint job.
Today, I applied decals (mix of MAV and custom made) and sprayed them with Tamiya gloss clear diluted with IPA. I am using Tamiya gloss clear for customs decals due to preventing them from demages that could be caused by Gunze lacquer clear coat.
I will let it cure for an hour or so and I'll start with dusting and covering them with base color.
I would also welcome, if someone could tell me the name of pilot of this Mirage III number 809. I will try to hand paint his name under windshield according to picture of real machine.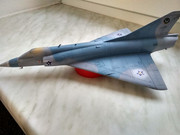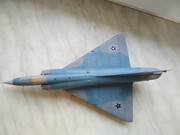 It started snowing outside