Hi,
I am planning to build Spitfire Mk. XVI number 5621 as on this graphic: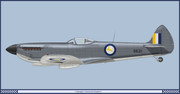 I was trying to find reference pic but haven't found any. Does anyone have some references?
I saw some build kits, some with large code numbers on lower wing, some without. What is correct?
I've already purchased Eduard overtrees Mk. XVI bubble top with early type wings) and overlept (PE). Custom made roundels and fuselage codes are already at home.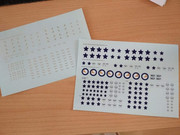 Thanks for your help,
Patrik