Hi to everyone. I am Patrik from the Czech Republic and I want to show you my first build here. It is my 4th model after almost 5 year pause from modelling.
Some time ago, I've decided to build Mirage F1-AZ. I am using this:
Mirage F.1CR made by Special Hobby (Czech producer)
Mirage F1-AZ conversion for Hasegawa made by Scaleworx
Wheels set made by CMK (Czech producer)
Pitot tube made by Master
die-cut masks made by Eduard (Czech producer)
MAV decals (custom set)
I've decided to not use any PE parts since it will be even more time consuming build.
Kit itself is nice but require some work (filling gaps in parts joins etc.)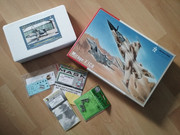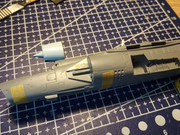 I have to add a plastic card to fit air intakes properly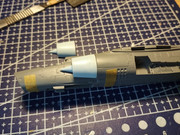 air intakes glued, front part dry fitted