OK, so a bit more progress :
Interior painted white and lightly pastel led to provide depth. Not much will be seen anyway as the kit's doors are not open. Revell seems to excel at producing these cabin modules which get assembled separately and then clamped between the fuselage halves - quite clever.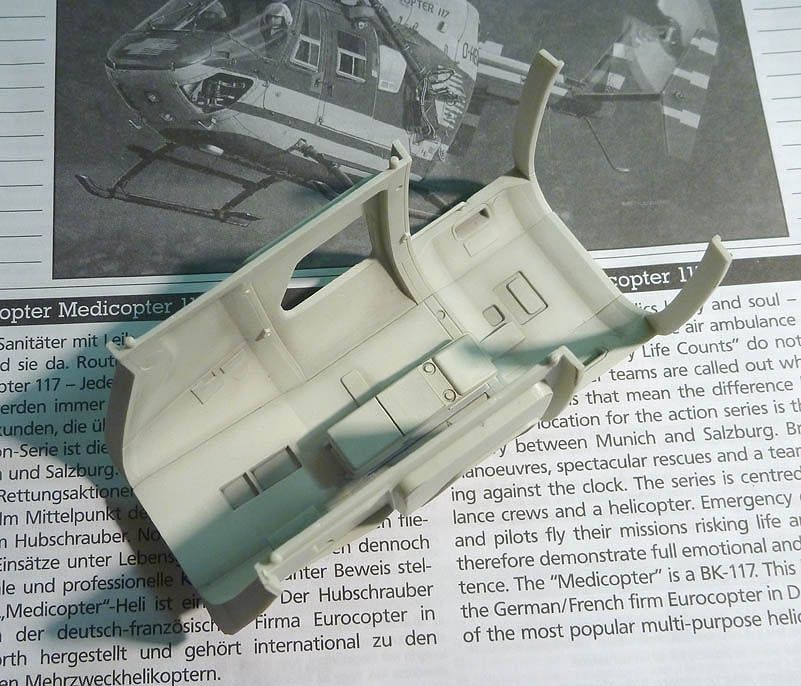 Cabin, floor and instrument shroud :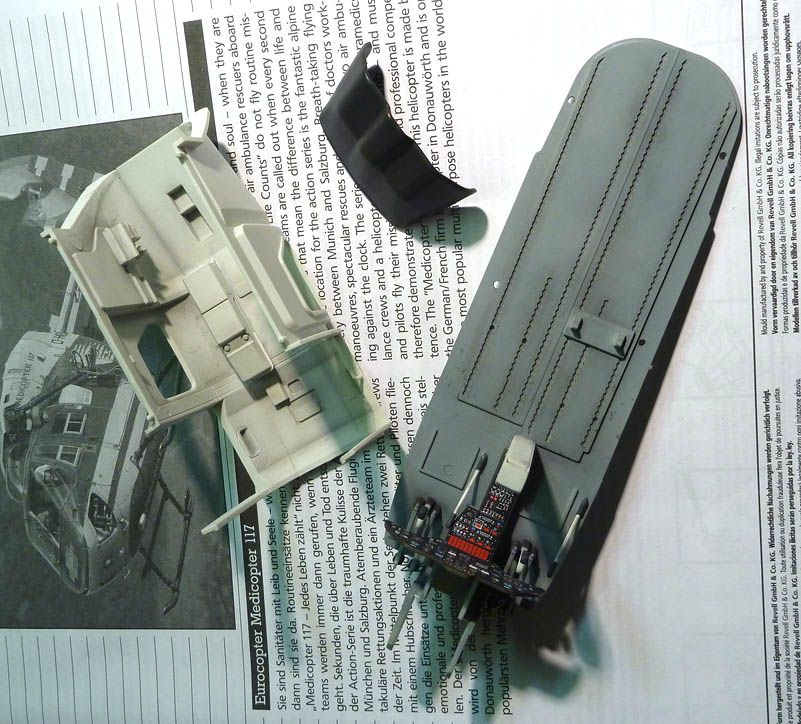 Nice decal sheet provided with kit. Only problem is with all those warning lights red, this aircraft is in serious trouble
. Decal applied with Future. Sticks like mad once dry.....Scratch built collective sticks as kit had none
(complete with thumb print on the left one..
)