I am new to the site, and I thought I would post a build I am currently busy with, and ask some advice from the modellers on the site,
Did the F1 AZ use a center line drop tank, and if so, what color would it be.....?
I hope you enjoy some of the pictures I have posted, this has been a build that has taken me close on 11 Months to get to where I am at the moment. It has been quite challenging and enjoyable at the same time. I have done a few scratch builds, namely a Pilatus PC 6, Pilatus PC 21 and a Piper Pawnee Brave. You are welcome to view some of my builds on my web site.
I have mounted a drop tank as you will see on the pictures, but the shape is wrong, so I will make another mold this week end to rectify.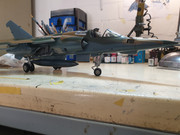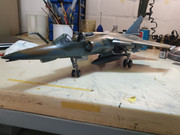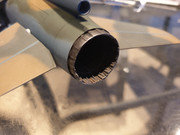 Hope you enjoy the pictures and look forward to hearing from you all.
Cheers
Marc