I need some help. I am busy building the Italeri 1/48 C-130 Hercules and am doing it in the 30 years of Hercs/ 28 Sqn 50 year anniversary markings.
What I need to know is whether on the camoed C-130BZ's was the area behind the exhaust outlets painted black with angled sides (pic 1) or was it left camoed and the exhaust stained in black (pic 2).
I have not been able to find any clear photos taken of the underneath of the camoed Hercs used by the SAAF which I can use for reference. The only one found is D. Wingrin's in pic 3 and I cannot make out the detail behind the exhausts in it.
All assistance is greatly appreciated.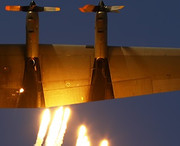 Pic 1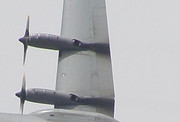 Pic 2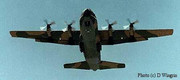 Pic 3