Martiens wrote:
https://www.facebook.com/groups/3SquadronSAAF/?multi_permalinks=1919116884827668&comment_id=1919255878147102&notif_id=1524020808455090&notif_t=feedback_reaction_generic&ref=notif
I saw this on Facebook
Why not donate it to the museum at Ysterplaat?
Maybe the museum must contact them and ask for it, or is it not that simple
Would not like to see another aircraft disappear
This was not the crane used. The company brought the wrong crane for the six ton job first time round.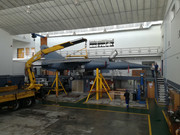 Here she is on the ground currently. Really still in very good condition. Cockpit is very dusty! Stellenbosch flying club better take good care of her...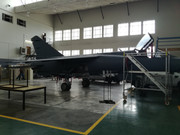 Please excuse my pics. Used the phone and lighting was far from ideal...
Next is just a quick cockpit shot ( of course I was going to get in...!)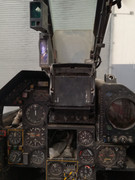 And the radar unit with cover removed. The radar will go with her to the flying club.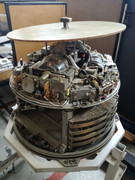 Will see if I can get more when they take the wings off and other prep work. I can't find the 3 Squadron group on FB so can't share these images there too.
Keep well all you beautiful people!