Thank you for the welcome Kremlin and welcome to you too Danny!
As I have mentioned I was at "die plaas" during 1982 and 1983. At the end of my basic training one or two of my friends were picked for chef training and due to the fact that I could hardly boil water at that stage I volunteered for 250. Don't get me wrong...there is nothing wrong to be a chef but I just felt that I wanted a bit more action.
During my three months basic training at Valhalla we stayed in tents and at 250 I also stayed in a tent for another year or so. Bungalows were reserved for "Blougatte, Oumanne and Oupas".
A photo of our tents at 250: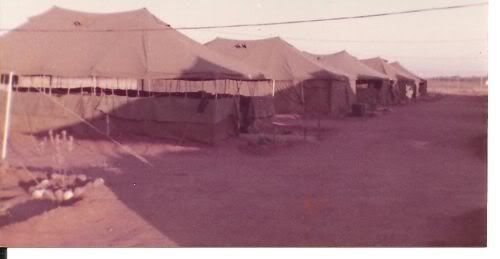 A few friends and I volunteered for Hilda training and we were stationed at 121 Squadron. Training was vigorous with lots of theory, running around, deployment, opf@%%e, guarding, etc, etc. Training lasted for a few months.
A photo of 121 Squadron from the guard tower on the North Western side of the camp: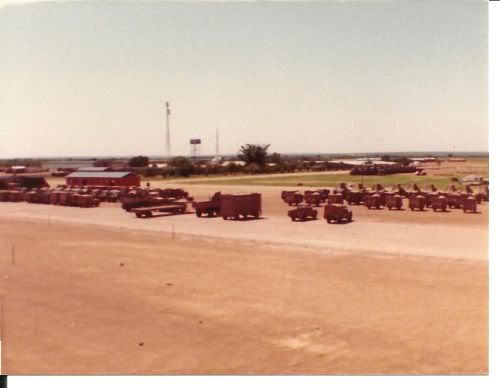 Propeller mentioned tents being blown away. This happens to us as well and many tents were destroyed: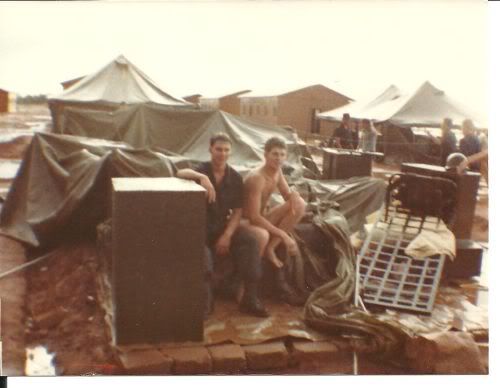 Practical exercises at ST. Lucia (Tappet) was a highlight.
We drove Land Rovers with our live missiles at the back. The Hilda system consisting of a Director and Launcher were transported on lowbeds: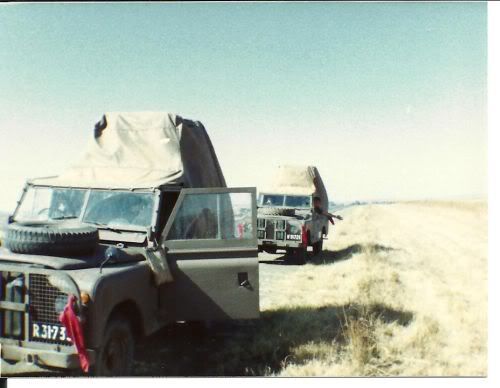 The Director:
Missile away:
Our tents at St. Lucia: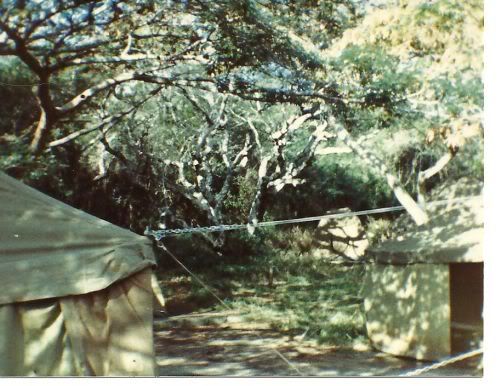 At the end of December 1982 or maybe the beginning of 1983 our Squadron was called up to Ondangwa for deployment. We drove all the way up there and it took a few days.
Herewith a photo of a portion of our convoy: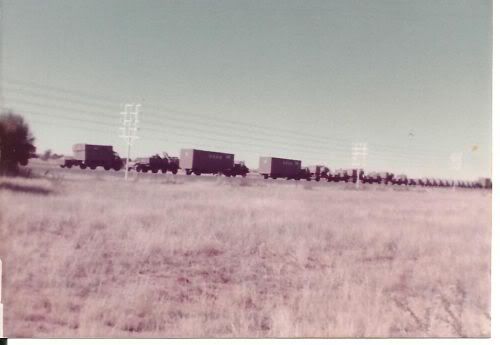 We stayed in tents and it was HOT:
And filled MANY sandbags to protect our systems:
A few photos of the Launcher with live missiles: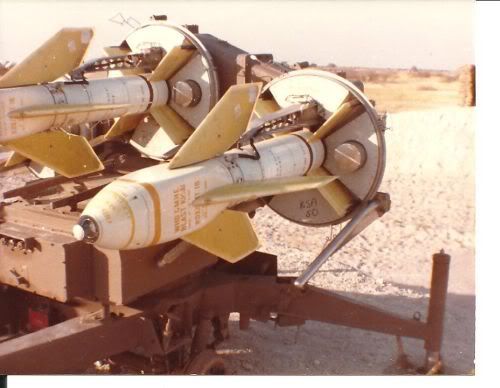 After two months or so many of us returned to "the farm" leaving behind a skeleton crew to look after the systems. Later in 1983 three of us returned to Ondangwa as a skeleton crew. That was pure bliss and our camp was close to the runway next to Fort Rev. Fort Rev was a camp for the South African Special Forces.
Herewith our home which consists of an IG (Inkruipgat), tent, kitchen, etc.
At the end of 1985 and the end of 1988 I did camps at Ondangwa. We were then stationed close to the Radar Squadron.
Herewith a photo of the radar units:
Well, I hope you have enjoyed the tour!