Wolfman wrote:
Very impressive Robban, what program/s do you use.
Thanks Wolfman!
I use photoshop. I know there are better programs out there, but I feel comfortable using PS.
Please bare in mind that the JF-17 and J-10 are a work in progress, and I made them just for fun, and especially for this forum. For both the JF-17 and J-10 I've used avaliable three views found on the net as base. But they are modified/corrected using photos of the real aircraft. Alot of work yet remain but their present state are good enough for a comparison.
Here's a three view showing the JAS39C, the JF-17 and the J-10.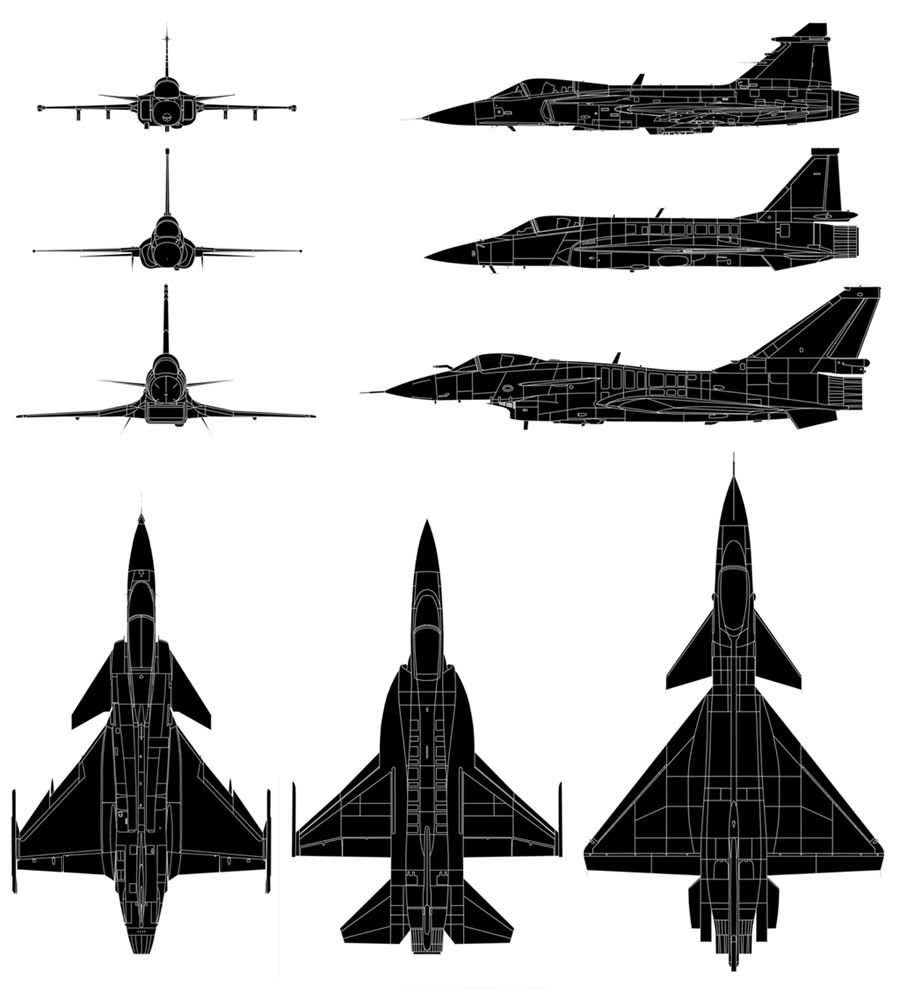 Edited: J-10 corrected in size.