The abiding memory of the day's investigations will be the following picture, taken in the rain, seen when rounding a corner in rural Croatia, east of the capital Zagreb:-
Memorial to the Yugoslav Partisans, near to where the German AA gun placements were that shot down HD667
We trundled down the A3 motorway skirting Zagreb south of the city making our way to Tedrovec, near Dugo Selo, just east of Zagreb. It was a rainy day which somehow suited the mission -
- to locate the position of the German AA gun placements that shot down HD667
- to locate (get as near as possible) to the crash site of the stricken Martin Marauder
- to locate the burial site/cemetery of five of the crew of seven (two were buried at the crash site)
Rounding a corner on the outskirts of the sprawling community of rural Tedrovec we had a view of the picture shown above. I parked and started looking around and saw some people in a backyard shed. The man, who turned out to be the property owner and husband, acknowledged my greeting as I walked nearer. He spoke no English, but said he could speak German, so on to plan B we went, and a mutually entertaining conversation was had for the next hour. He had no part in the war (aged 46) but could clarify some of the questions I had on the surrounding area.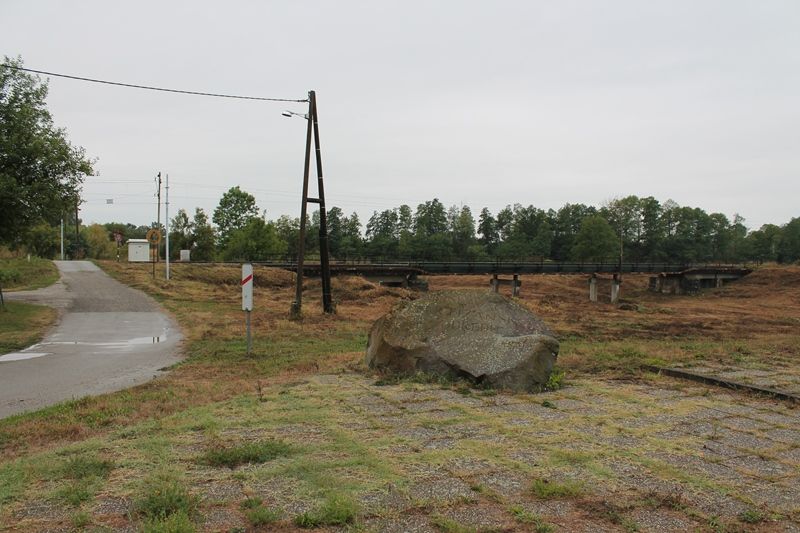 Next to the flag pole was this stone, with an inscription dedicated to the partisans.
Dedicated to the Yugoslav partisans of the Moslavackom region
That some major skirmish took place here involving various forces from opposing sides, was clear to me. A verifiable target area, a memorial to partisans and remains of fortifications or bunkers. See the following pictures:-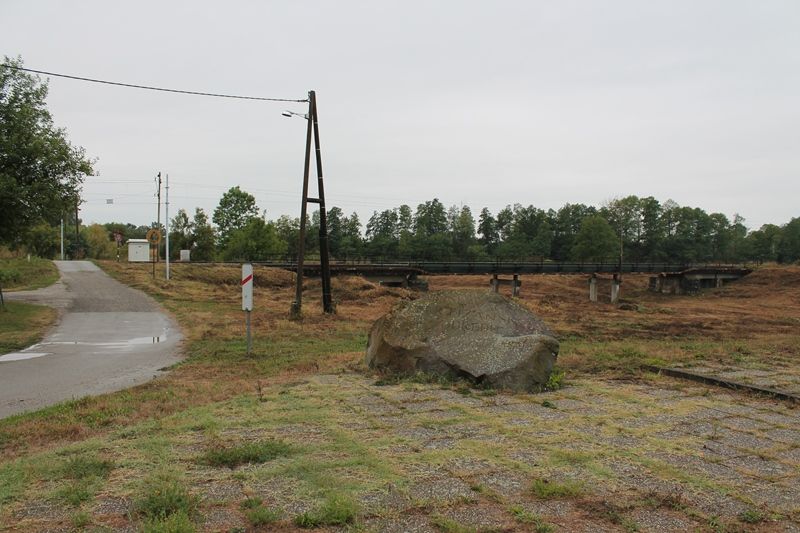 The railway bridge near (part of) the target area of 25 Sqd SAAF on 4 May 1945
The following picture also shows remains of fortifications / bunkers presumed to be German. According to my informant there was much more visible when he arrived in the area during the 1970's. Much is now covered under grass, but walking around you feel solidity under foot.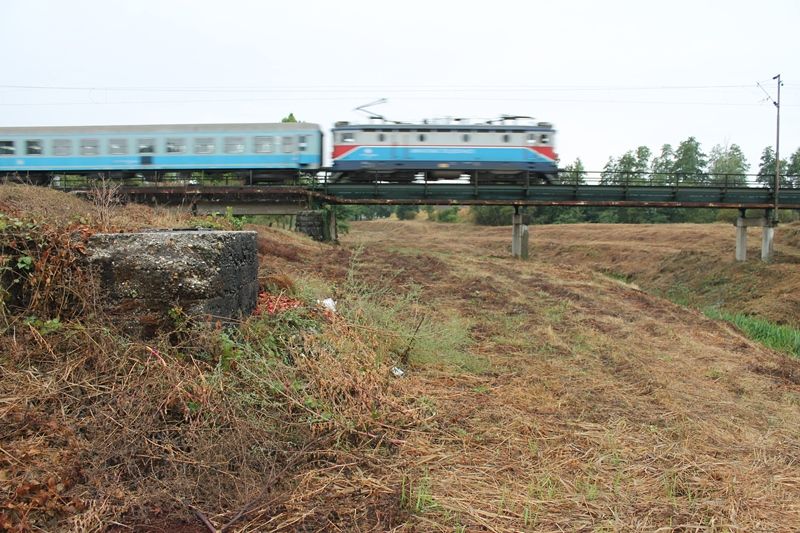 Train crossing the rebuilt railway bridge, with remains of a bunker to the left.
Further along into Tedrovec I came across these remains which seems like further evidence of bunkers. The caved in area looks like the remains of a roof and the dug out and fortified nature of the open area supports this.
Remains of a fortified position
View of the memorial and adjacent newly built road bridge.
My looking around and investigations will continue today - Saturday 15 Sept 2012.