PC was priviliged to assist with similar engine run, these pics were taken in happier times (the old gall was still flying then, Gen Kriegler present) on the 12th of Jan 2006. It was a week day so had to put in leave from work...
The late Gen Kriegler in the left seat (not sure who the red headed kid is in the shadow:)
Yours truly sat in the right seat (view from cockpit with 1st engine turning)Gen K asked me to push the yoke forward with starting procedure-awesome: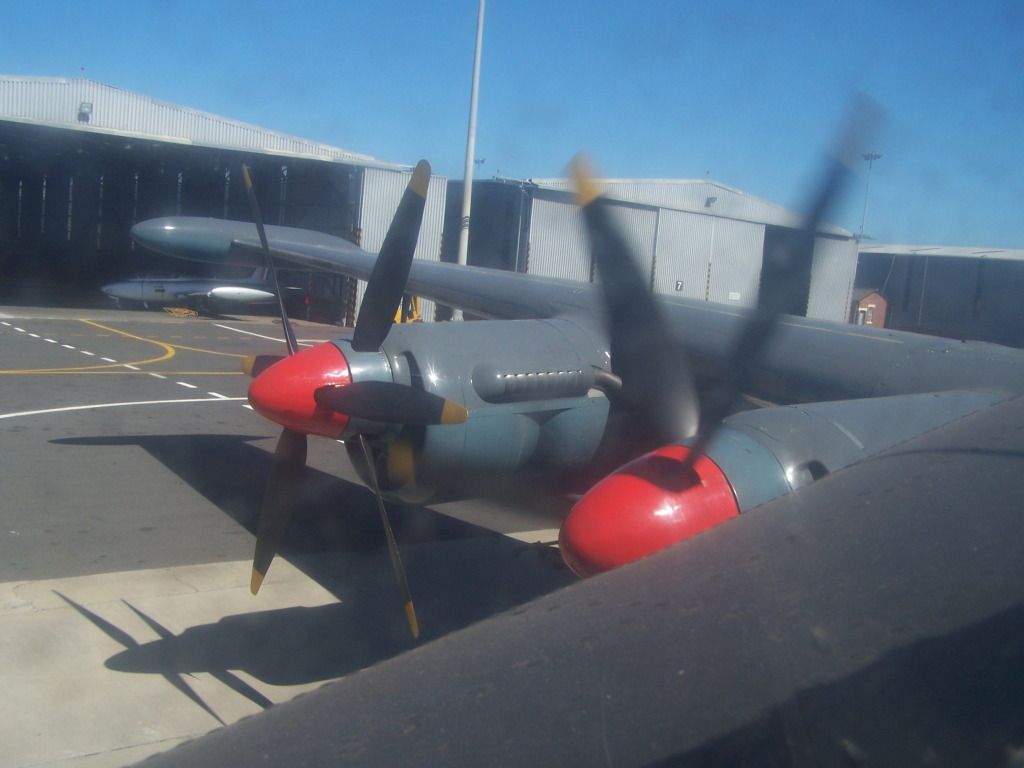 And just one more to show how little clearance:
This experience was truly worthy of a place (and a tick) om my "bucket list"
Hope you enjoy the pics, can post a couple more if anyone interested
And remember: Retired Shacks do it sideways!
PC